distinct juniper note, resinous, fresh citrus, strong
Baden-Wuerttemberg, Germany
57% vol.
More information about Navy Strength Gin
With NAVY STENGHT, we have condensed the proven recipe of Feiner Kappler DESTILLED DRY GIN. The high alcohol content intensifies the flavors and gives individualists and detail-oriented cocktail mixers the extra freedom for unusual and powerful creations.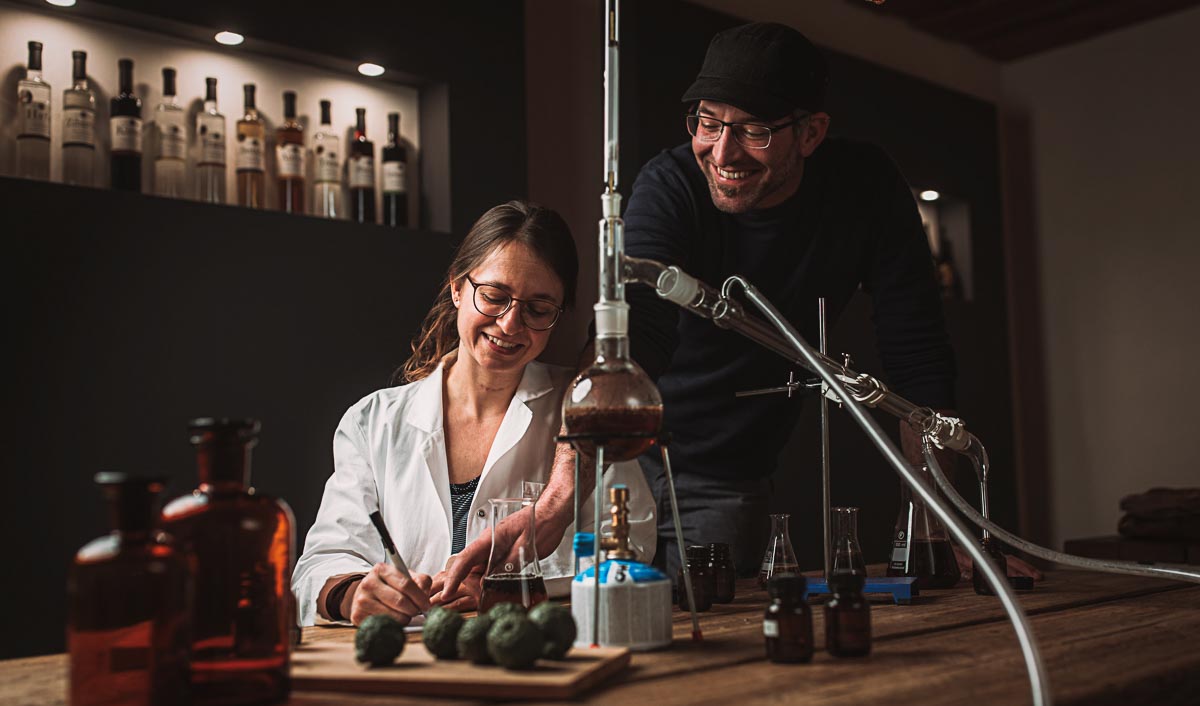 Included are traditional gin ingredients such as juniper, coriander, angelica, as well as floral notes of elderflower, lavender and hibiscus. Exotic power of fruit and leaf of Thai kaffir lime, donates pleasant freshness. Mysterious the chicory... solo or as a cocktail an unmistakable pleasure.
Botanicals:
Juniper, coriander, angelica, elderflower, lavender, hibiscus, kaffir lime, chicory and many more.
Smell:
Lemon balm, juniper, yellow fruits, fresh, fruity
Manufacturer:
Fine Kappler
Food companies:
Axel Baßler, Bernhardshöf 11, D-77876 Kappelrodeck
---
Top quality is the be-all and end-all at the Feiner Kappler distillery. This is precisely why Axel Bassler grows the fruit for his spirits himself. From the blossom to the bottle - that is a long way , which extends over the whole year. With the most hours of sunshine and the mildest climate in Germany, our fruits are pampered here in Baden throughout the year. Only selected varieties and locations come into question for the selection brandies. Fruit from our own cultivation - the foundation of my products All brandies are made exclusively from fruit from our own cultivation. Thus everything is from the cultivation without purchase over the distillation up to the filling and preparation of the liquors from a hand! Of course, neither to the brandies nor the liqueurs flavors are added. The distillery also refuses to add sugar to fruit brandies - the designation of origin "From the...
[Read more]