clear agave, very soft, vanilla, citrus, floral, dark berries

4.5 Jahre

Bourbon barrel

Aguascalientes, Mexico

40% vol.
More information about G4 Tequila Extra Añejo
G4 Tequila Extra Añejo is the oldest of the series of G4 Tequila from Felipe Camarena and his distillery El Pandillo. The G4 Tequila Reposado matured for 6 months in bourbon barrels, the G4 Tequila Añejo for at least 18 months and this Extra Añejo even matured for a whole 4.5 years in American bourbon oak barrels.
The G4 Tequila Extra Añejo is like the icing on the cake in the Felipe factory - one of the most esteemed tequila producers in the world.
This drop from the G4 range is extremely smooth and shows vanilla, citrus, light floral notes and dark berries. At the same time, this G4 tequila also retains a pure agave aroma. An excellent tequila that will blow everyone away.
Filler:
Destilería El Pandillo, SA de CV, 47950 Jesús María, Jalisco, Mexico
Food companies:
fifteenlions GmbH & Co. KG, Auenstrasse 100, 80469 Munich, Germany
---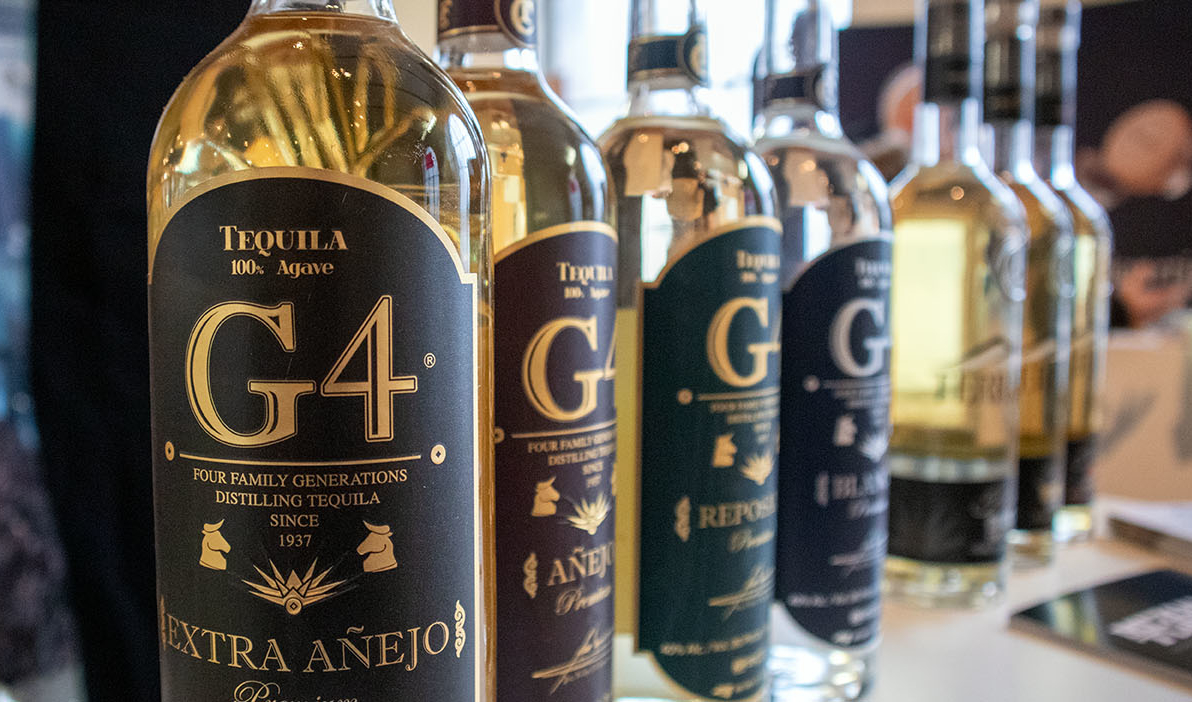 G4 Tequila is experiencing a boom in the USA. In the USA, tequila is already much more popular than here in Germany. So when a brand triggers such hype there, it says a lot about the quality of the tequila. G4 Tequila is offered in four different qualities. The bottles look confusingly similar. This is wonderfully matched by the quote from Felipe Camarena, owner of G4 Tequila: "I'm not in the business of making fancy bottles - I'm in the business of making great tequila." As master distiller, Felipe Camarena is of course responsible not only for operational production, but also for the ideas and creations of the product line. Indeed, at his El Pandillo distillery, G4 is distilled from 50% rainwater and 50% natural spring water. In G4's tequila, this places the aroma of pure agave at the center of the flavor. With so many tequilas suffering from poor quality, the approach and range of...
[Read more]