Caramel, malt, earthy-spicy, fruity-tart hops

Juniper, Orange zest, Lemon zest, Malt, Hops

Baden-Wuerttemberg, Germany

41% vol.
More information about Schwäbisch Hall Brewery Gin
Since 1724, the family-run Löwenbrauerei Hall has been producing excellent beer specialties for the connoisseur region of Hohenlohe. For this brewing tradition in Schwäbisch Hall, quality, regionality and passion are the top priorities - and this brewery gin is no exception.
The special feature of this noble drop is the unique marriage of the gin with the Haller Löwenbräu beer spirit with subsequent cold hopping. Due to the consistent orientation of the distillate to brewery products, even the brewing water from our own source was used to adjust to drinking strength... Thus, a passionate gin with an incredible aroma spectrum was created as a homage to the local cultural asset beer...
Botanicals:
Juniper, coriander, lemon peel, orange peel, anise, cinnamon, angelica root, angelica seed, cardamom, licorice, malt, masterwort, licorice, tonka bean, fennel, allspice, aroma hops.
Smell:
Citrus, roasted & malt aromas
Manufacturer:
Hoolgaascht
Food companies:
Marco Hage, Am Leghornhof 13, D-74523 Schwäbisch Hall, Germany
---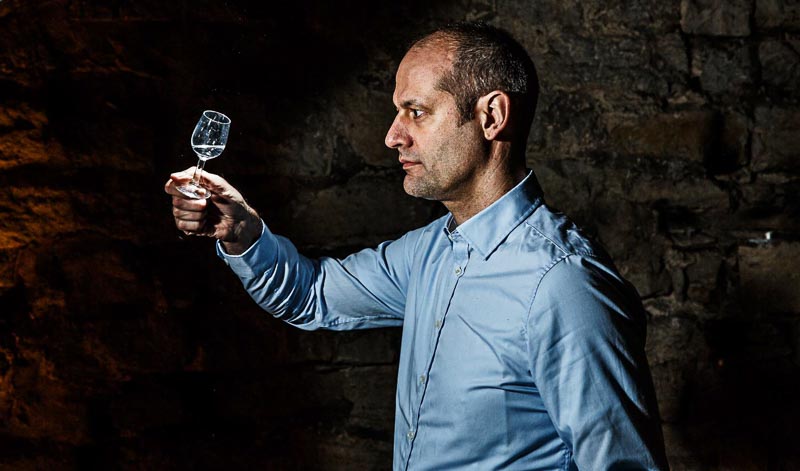 "Nature makes nothing in vain" - true to this dogma of Aristotle, I, Marco Hage, first devoted myself to high-proof pleasures in 2001, when I harvested, cleaned, mashed and fermented the fruits of the full fruit trees on the estate of Villa Waldhof in Upper Swabia. After proper maturation and distillation, the result was a mirabelle plum brandy that quickly convinced me as a layman and the first connoisseurs in my circle of acquaintances, and which laid the foundation for my passion for high-quality alcoholic beverages. The pursuit of the highest possible natural quality, the hunger for novelty and my experimental enthusiasm have created a wealth of experience over the years, which today comes into its own in the production of noble distillates. In 2008 I settled in Schwäbisch Hall and immediately found my adopted home here. Away from my professional activities, I continued the...
[Read more]