berry, citrus, mild, herbal

Raspberries, Citrus zest, Blackberries

Thuringia, Germany

41% vol.
More information about Consumption Premium Gin Wild Berries
Konsum Gin 0,5l - Distilled 3 times by the KREATIV workshop in the historic copper pot still.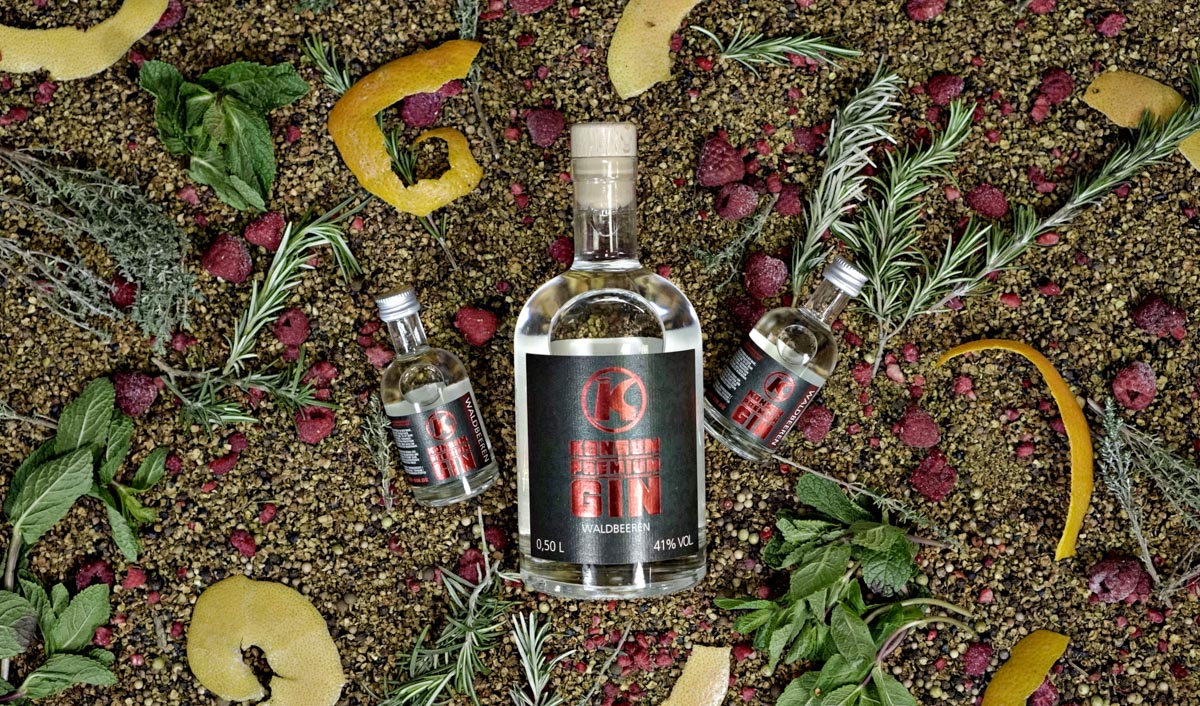 Nosing:
Our Konsum Gin is very fresh on the nose, the juniper comes to the fore paired with fruity wild berries. It is nice and mild, which is also due to its very pure starting alcohol. In addition, the subtle fruity aromas come to the fore, but an herbaceous aroma also makes its presence felt.
Tasting:
A fruity aroma is present here as well, a slight citrus note paired with wild berries and juniper. It is mild and thus pleasant on the palate. A variety of herbal aromas and citrus freshness make themselves known.
Botanicals:
Croatian juniper / orange zest / lemon zest / raspberries / blackberries / thyme / lavender / rosemary / sandalwood / black pepper.
Botanicals:
Croatian juniper, orange zest, lemon zest, raspberries, blackberries, thyme, lavender, rosemary, sandalwood, black pepper
Filler:
Gear Gin, Rimbach
Smell:
fresh, wild berries
Manufacturer:
Consumption gin
Food companies:
Berghotel Oberhof GmbH, Theo-Neubauer-Straße 20, D-98559 Oberhof
---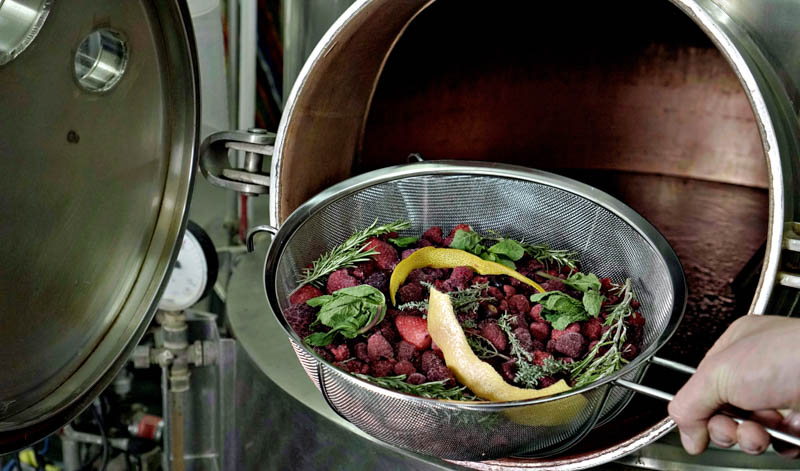 The Konsumhotel is located in the middle of Thuringia's No. 1 vacation region. Our hotel bar is one of the best-stocked bars in central Germany, because it has room for about 300 high-quality spirits, including 50 rums, 60 whiskeys and 55 gins. We sat down during Corona Restrictions and created an incredibly fruity, mild and high-quality gin! In the process, we have the absolute professionals from Gear Gin - Spirituosenwerk at our side, who not only supported us super in the development phase, but also continue to support us with their know-how during production.
[Read more]