fine, slightly sweetish, citrus notes, peppery notes of coriander

Juniper, Coriander

Rhineland-Palatinate, Germany

47% vol.
More information about Wind Chimes Premium Dry Gin
The raw alcohol distilled from our own potatoes is the basis of Windspiel Premium Dry Gin. Paired with classic juniper berries, lavender and coriander, they result in a classic gin aroma with a fine mildness. The special character of the gin is provided by hogweed, cinnamon bark and lemon peel as well as other botanicals according to a secret recipe of the master distiller.
All botanicals of the gin were finely tuned to each other and combined with regional ingredients. Exotic botanicals such as coriander, cinnamon and ginger provide the special aroma - creating a moment of pleasure between home and wanderlust. The combination of the best of two worlds.
Our gin is produced exclusively in elaborate, traditional handwork. We want to make our moments of pleasure as unique and distinctive as possible. Therefore, we produce only small quantities and do without industrial production facilities.
Botanicals:
juniper, lavender, coriander, hogweed, cinnamon bark, lemon peel, cloves
Manufacturer:
Wind Chimes Manufacture
Food companies:
Windspiel Manufaktur GmbH, Maria Hilf Str. 6, D-54550 Daun
---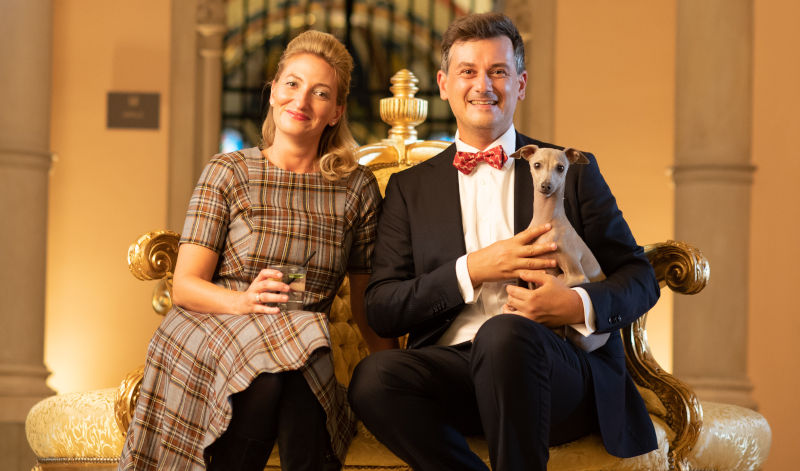 Noble pleasure from the land - Windspiel could hardly be better described. The potatoes that make the premium spirits of Windspiel founders Sandra Wimmeler and Denis Lönnendonker so unique are grown in the particularly mineral soil of the Volcanic Eifel. They impress with their down-to-earth attitude, sense of style and sense of tradition. The spirits are handcrafted and sold in small batches. Windspiel is dedicated to Frederick the Great, the discoverer of the potato in Germany and his second passion: the Windspiel dogs.
[Read more]