Saxony, Germany

44% vol.
More information about Rose Valley Gin Taste Box
A must for all gin fans! This tasting box contains all three exceptional gins from Rose Valley. Perfect to try for yourself or of course as a gift.
Details and flavor profiles can be found on the individual product pages:
Content per bottle:
200ml
Manufacturer:
Rose Valley
Food companies:
Feinbrand Manufacture Eric Brabant, Rosentalstr. 17, 09661 Striegistal OT Marbach
---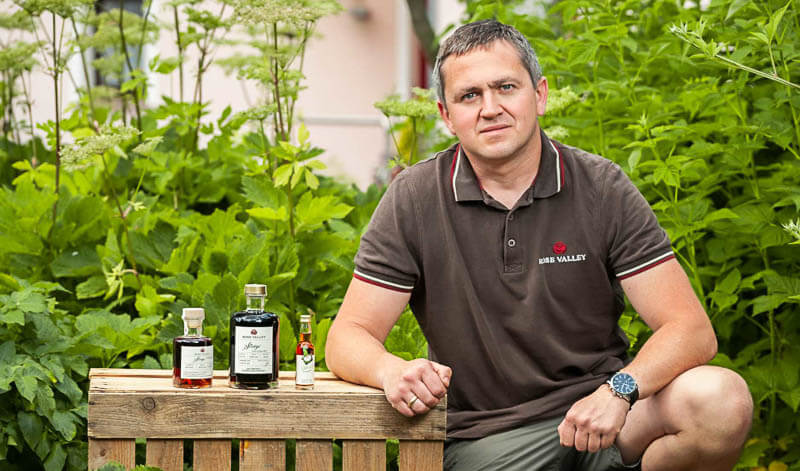 Fine brandies from the Striegistal - Welcome to the Feinbrandmanufaktur Eric Brabant The quality of our products is very important to us. Therefore we use only the best, mainly regional, raw materials. All products are manufactured without artificial flavorings and additives. Pure nature, that is our principle. The combination of the best raw materials, love for the craft, and the necessary portion of patience make the enjoyment of noble distillates and varietal aromas an unforgettable experience.
[Read more]