sweet, reminiscent of corn, bread and sugar cane juice

Chiapas, Mexico

40.5% vol.
More information about Siglo Cero Pox
Siglo Cero Pox is a traditional spirit from the Mayan culture. Pox (pronounced "Posh") is distilled from corn, wheat and sugar cane and is similar to the production of tequila and mezcal. Among the Maya ("Maya" is a collective term for the indigenous peoples of Mesoamerica), Pox was and is used primarily for ceremonial purposes and celebrations.
Siglo Cero Pox is a Mexican brand and is produced in the Chiapas region, where Pox is particularly popular.
Siglo Cero Pox tastes sweet and is also reminiscent of corn, freshly baked bread and sugar cane juice that has been freshly squeezed. Some spirits experts say of Pox that it's like a blend of very light whiskey, grappa and rum. Now if that doesn't sound exciting.
Background of Pox
Pox originated in Chiapas and is attributed to the Tzotzil Mayas. The liquor was and is also considered a symbol of resistance of the first inhabitants of Mexico, who resisted the Spanish soldiers and missionaries. Especially against their spirit being misused for other purposes.
Recently, however, Pox has been triumphant in the bar and cocktail scene. In Mexico in particular, it is increasingly becoming a trendy spirit. However, Siglo Cero Pox, for example, is still very difficult to buy. It is also just 6 years ago that the sale of Pox was also allowed in the state of Chiapas. After that, Pox has started its spread in California, Texas, Nevada and Washington, but is certainly only at the beginning of its spread among connoisseurs.
Distributor:
fifteenlions GmbH & Co. KG, Boschetsrieder Str. 57, D-81379 Munich
Location:
San Juan Chamula
Food companies:
Dr. Sours GmbH - Andreasstraße 20 - 93059 Regensburg
---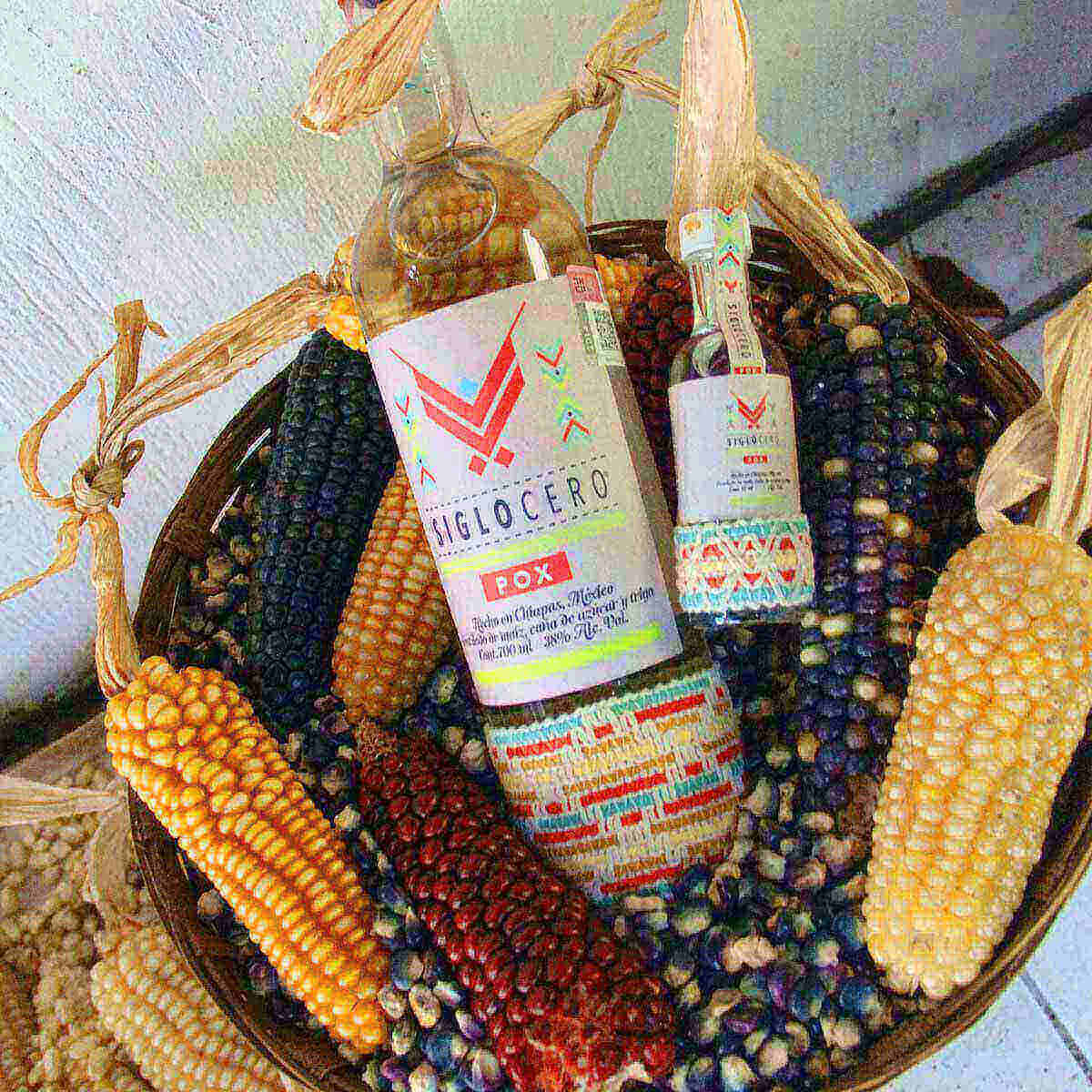 Siglo Cero is a Pox - a traditional spirit of the Mayan culture (the term "Mayan" encompasses many of the indigenous peoples of Mesoamerica). Pox, pronounced "Posh," is made from corn, sugar cane and wheat. The Maya used and still use Pox for ceremonies, festivals, and for medicinal and spiritual reasons. Siglo Cero Pox has only recently begun to make its way into the bars and cocktails of the world. In fact, it has only been a few years that Pox has been allowed to be sold outside of the state of Chiapas in Mexico. Both tasting and watching the evolution of Pox are worthwhile!
[Read more]