Tequila-like

Chihuahua, Mexico

48% vol.
More information about SotoMayor Sotol Ensamble
SotoMayor Sotol Ensamble: Three in One
Those familiar with SotoMayor's Sotol Leiophyllum know that the pure distillate of the Dasylirion plant is already a hit. With the SotoMayor Sotol Ensamble, the team of the renowned Sotol brand from the Mexican region of Chihuahua adds one, no, three (!) more: With Leiophyllum, Cedrosaum and Texanum three Dasylirien are united in the Ensamble. Behind this noble Sotol version is Gerardo Ruelas , one of Mexico's most popular master distillers. What we know about Ruelas' recipe for the SotoMayor Sotol Ensamble: The sotol heads are cooked in a conical stone oven on mesquite wood and volcanic rock. The cooking process takes 4 days. The result? Epochal. SotoMayor Sotol Ensamble offers everything you'd expect from such a masterpiece: typical vegetal sotol notes paired with pleasant spice, toasty aromas as well as a light and really nice sweetness.
Nose: spicy, peppery, with nuances of sweet grilled vegetables.
Palate: salty, spicy, smoky and vegetal with a pleasant light sweetness; intense and rich.
Mouthfeel: lots of bodyFinish: long finish with a combination of sweet and vegetal sotol notes.
Distributor:
fifteenlions GmbH & Co. KG, Boschetsrieder Str. 57, D-81379 Munich
Food companies:
Dr. Sours GmbH - Andreasstraße 20 - 93059 Regensburg
---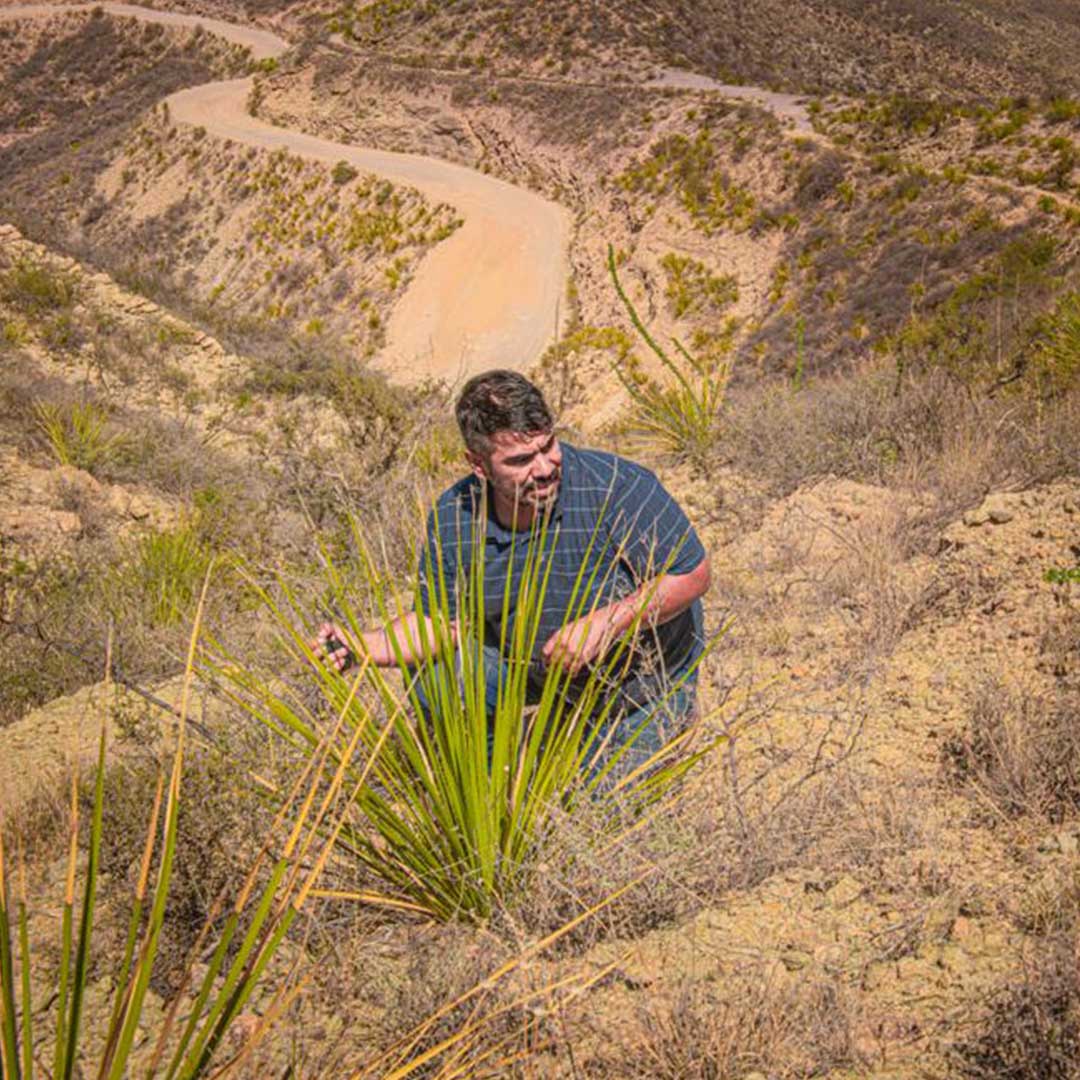 Sotomayor is a sotol brand from the region of Chihuahua, Mexico. It was founded in 2013 under the inspiration of the great traditions and history of the desert. The brand states that "Sotomayor is a refined distillate that, like the fine sands of the desert, awakens the senses and lifts the spirit." What is Sotol? Sotol is considered the national drink of Chihuahua, the largest state of Mexico, and may only be produced in the states of Chihuahua, Coahuila and Durango. Sotol is a spirit from Mexico, comparable in taste and production to tequila. This spirit is not distilled from agave, but from Dasylirion wheeleri (dessert spoon, Spanish: Sotol or Sereque). In taste, Sotol varies according to the Dasylirien used and is comparable to Tequila, but does not belong to the family of Mezcal/Tequila.
[Read more]