spicy, fresh, citrus note

Juniper, Allspice, Cloves

Rhineland-Palatinate, Germany

Sugar-free

0% vol.
More information about Windspiel Alcohol Free
A new exclusive taste experience from the Volcanic Eifel: alcohol-free, sugar-free and vegan.
For this we have elaborately macerated and distilled our best botanicals according to a secret recipe of our master distiller with as much passion as all our Windspiel products.
Fine clove and pimento notes are paired with juniper berries and a citrus note - also for avid gin drinkers a real alternative that convinces with its own personality.
Alcohol content: <0.5% vol.

Manufacturing process alcohol free:
Completely made without alcohol
Botanicals:
Juniper, cloves, lemon, allspice, cinnamon
Manufacturer:
Wind Chimes Manufacture
Ingredients:
Water, natural flavors and distillates, acidifier: citric acid, preservative: potassium sorbate.
Drink type:
Non-alcoholic spirits alternative
Food companies:
Windspiel Manufaktur GmbH, Maria Hilf Str. 6, D-54550 Daun
Nutritional values per 100g:
Calorific value: 15.6 kJ/3.7 kcal | Fat: <0.5 g | of which saturated fatty acids: <0.1 g | Carbohydrates: 0.2 g | of which sugar: 0g | Protein: <0.5 g | Salt: 0.03 g
---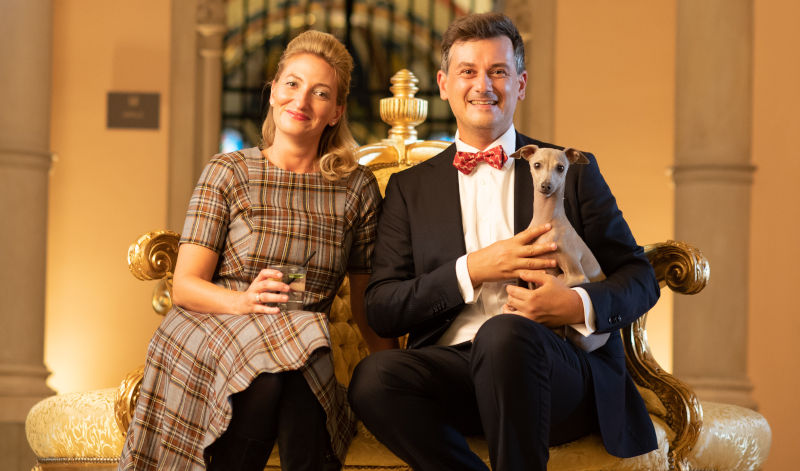 Noble pleasure from the land - Windspiel could hardly be better described. The potatoes that make the premium spirits of Windspiel founders Sandra Wimmeler and Denis Lönnendonker so unique are grown in the particularly mineral soil of the Volcanic Eifel. They impress with their down-to-earth attitude, sense of style and sense of tradition. The spirits are handcrafted and sold in small batches. Windspiel is dedicated to Frederick the Great, the discoverer of the potato in Germany and his second passion: the Windspiel dogs.
[Read more]