bittersweet, orange, rhubarb, dry

New South Wales, Australia

0% vol.
More information about Lyre's Italian Spritz
This unique aperitif was made to capture the essence of a classic Italian Spritz like Aperol with distinct and contemporary flavors. Lyre's Spritiuoses don't just mimic, they have their own distinctiveness as a premium non-alcoholic beverage.
Taste: The bittersweet taste of Italian Spritz is like sunshine itself, radiant with flavors typical of its origin. The sweetness of the orange blends perfectly with the complex and astringent flavors of the rhubarb, finishing dry and deliciously refreshing.
How to enjoy: For the perfect aperitif, serve with soda or tonic water and citrus slices. However, for the most iconic serving, pair with your favorite prosecco and a delicious low or no-alcohol Lyre's Amalfi Spritz, a twist on the classic Venetian Spritz.
Storage Tip:
Always reseal with the original cap after opening. Do not leave bottle open or replace cap with a pourer. Once opened, it is best to keep refrigerated for optimal freshness. It is recommended to use the bottle within 12 weeks after opening.
Distributor:
Ship it GmbH, Nordring 1, D-63500 Seligenstadt
Manufacturing process alcohol free:
De-alcoholized
Ingredients:
Water, sugar syrup, natural flavoring, FD&C Yellow 6, FD&C Red 40, acid: phosphoric acid, preservative: potassium sorbate.
Drink type:
Non-alcoholic spirits alternative
Food companies:
Distributor: Hardenberg-Wilthen AG, Vorderhaus 2, D-37176 Nörten-Hardenberg
Nutritional values per 100g:
Caloric value: 252 kj/59 kcal | Carbohydrates: 14 g | of which sugar: 14 g | Sodium: 0.01 g
---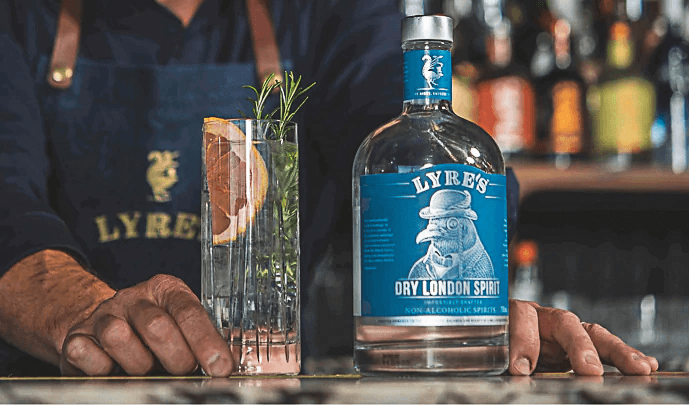 The many years of creating Lyre's exquisite range of lovingly crafted non-alcoholic spirits sprang from a desire to make the impossible possible - to give you the freedom to drink your drink your way. Not only do we offer an alternative for those who don't want to drink alcohol, but we also ensure that everyone can enjoy the merriment and gaiety of a soiree or party. With Lyre's, it's up to you - replace some of the alcohol in your drink to make a low-alcohol Lyre drink, or make your classic favorites as a non-alcoholic option by simply choosing from the many Lyre varieties in our extensive line. We craft our spirits to taste just like the classics they pay homage to. We source the finest all-natural essences, extracts and distillates from around the world. At the risk of blowing our own horn: This is quite simply the best range of non-alcoholic classic spirits the world has ever seen.
[Read more]