fruity, winter spices, subtle rum aroma
Baden-Wuerttemberg, Germany
20.3% vol.
More information about Advent calendar Christmas liqueur
Wonderful Christmas red wine liqueur in the bottle with scale for a great Advent.
The basis of this delicious liqueur is a Württemberger Schwarzriesling. Finished with a dark rum from the Caribbean, spices and plenty of time to mature in peace, this unique Christmas drink was created.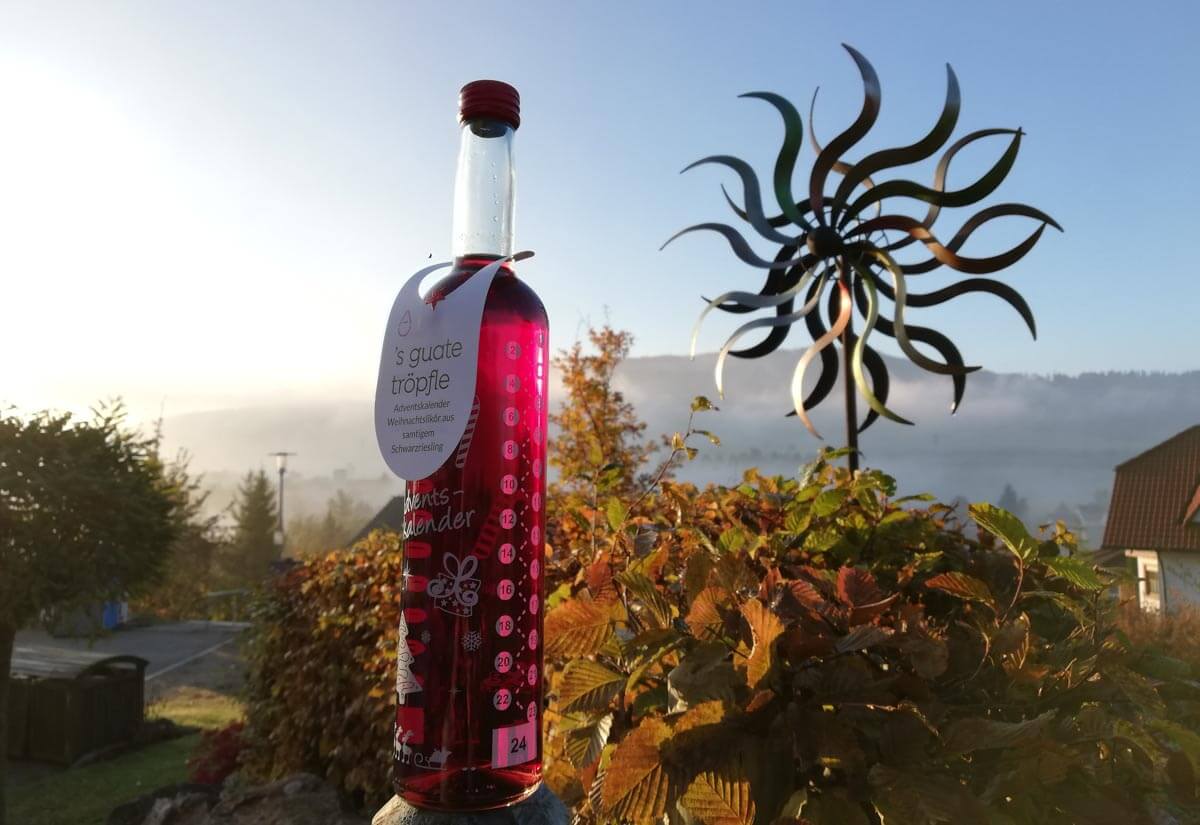 Bottle with 24 days scale
Enjoy every day in Advent with a sip
Perfect as a gift
Manufacturer:
's guate Tröpfle
Food companies:
's guate Tröpfle, owner: Andrea Utz, Aschenreutestr. 28, D-78591 Durchhausen
---
In the region Schwarzwald - Baar - Heuberg, more precisely in Durchhausen in the district of Tuttlingen lies our home. Our liqueur manufactory produces distinctive, high-quality liqueurs. Here we attach great importance to quality and sustainability. None of our products contains artificial flavors, dyes, or other appropriate additives. Production by hand and with loving devotion The taste experience of a first-class, handmade liqueur cannot be compared with anything else. Only through intensive devotion, use of the best ingredients and attention to detail can such high quality liqueurs be produced. We leave nothing to chance and do not compromise on the quality of our liqueurs, either in the components we use or during the production process. With great attention to detail and a maximum of care and perfection, we combine traditional production and modern aspects to a great product....
[Read more]