Ethiopia, Colombia

Berlin

Arabica

Sugar-free
More information about Coffee on the go
Good Spirits Cold Brew Coffee. The perfect set to try and drink on the go.

In our coffee brewery in Marienpark Berlin we produce these delicious Cold Brews from filtered water in spring water quality and organic coffee beans.

3x Pure Black Colombia Organic:

Taste: classic, chocolaty, spicy.

Single Origin Arabica
Colombia, Region: Nariño
Washed
Variety: Caturra, Colombia, Castillo
Growing altitude: 1950 meters
3x Pure Black Ethiopia Organic:
Taste: fruity, floral, complex.

Single Origin Arabica
Ethiopia, Region: Yirgacheffe
Natural Process
Variety: Heirloom
Growing altitude: 1975m
Organic:
DE-ÖKO-070
Non-EU Agriculture

Content per bottle:
200ml
Manufacturer:
Good Spirits
Cultivation height coffee:
Pure highland coffee (1,500 - 2,000 m)
m
Ingredients:
100% cold-extracted coffee* (filtered water, roasted coffee beans*) *from controlled organic cultivation
Drink type:
Cold Extracted Specialty Coffee
Food companies:
Good Spirits Beverages GmbH, Im Marienpark 22, 12107 Berlin
Organic (according to EC Organic Regulation):
---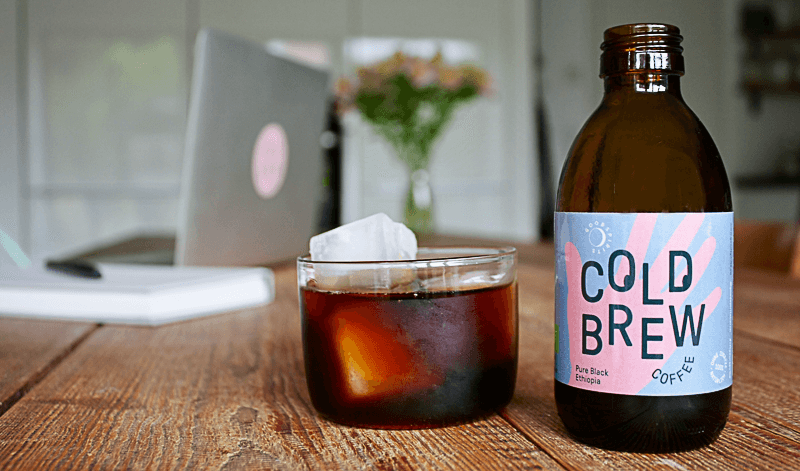 GOOD SPIRITS was founded in 2014 by siblings Florian and Mascha Häupl and Simone König in Berlin with the aim of establishing Cold Brew Coffee as a product category in the German market: Ready-to-drink coffee of the highest quality, pure unadulterated pleasure. Our mission: We want to bring the pleasure-focused "Third Wave Coffee" movement to the center of society. Our biggest concern is to positively influence people's mentality towards coffee consumption, to create awareness for the incredible variety of flavors and thus bring about a new appreciation for a seemingly everyday luxury food like coffee. And all of this with a lot of fun and without a raised forefinger! In our coffee brewery in Marienpark Berlin, we make coffee fit for the 21st century. With innovative brewing methods, we elicit an undreamt-of variety of aromas from the coffee bean: pure, unadulterated enjoyment,...
[Read more]