fresh citrus, spicy, light lavender note, sweet cinnamon bark

Juniper, Cubeb pepper, Lime

Bavaria, Germany

43% vol.
More information about Gin maker gin
Made by hand, according to ancient distilling tradition. Juniper, lime, cubeb pepper, cardamom and other botanicals give our Ginmacher Gin its incomparable character. Complex and full-bodied - anything but ordinary. For the love of gin!
Aroma & Taste: Tart juniper paired with a light lavender note will make you dream. Fresh lime and lemon briefly bring you back down to earth before Indian cardamom and sweet cinnamon bark entice you to think again. Spicy cubeb pepper and fresh ginger knock on the palate at the end - what a journey!
Perfect Serve: Enjoy the Ginmacher Gin with an iced Thomas Henry tonic water and a lemon zest as a garnish. If you like it a bit more tart, add an additional two to three crushed juniper berries. A fresh gin and tonic to dream about!
Botanicals:
juniper, lime, cubeb pepper, cardamom, lavender, lime, lemon, cardamom, cinnamon bark, ginger
Manufacturer:
Gin Maker Munich Dry Gin
Food companies:
Alexander Lorenz, Ginmacher - Munich Dry Gin, Lechbrucker Str. 25, 81476 Munich, Germany
---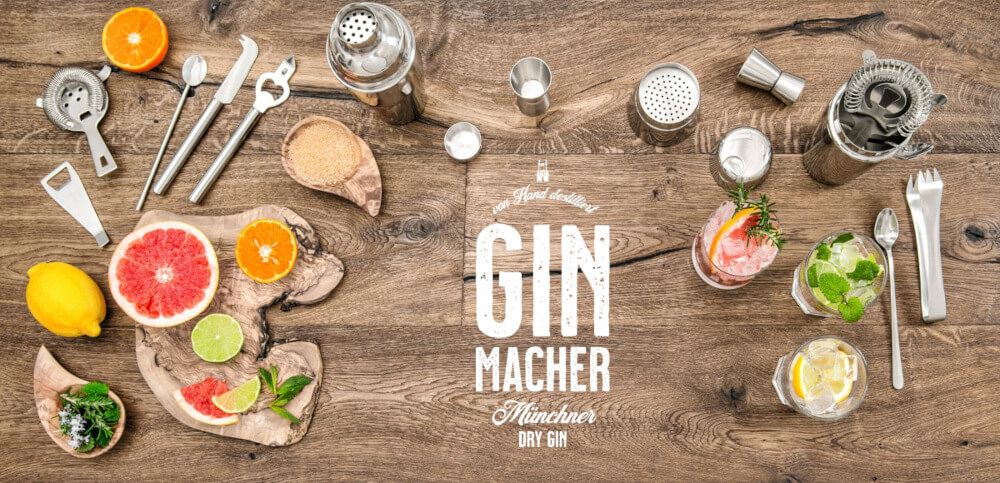 GIN MEETS BAVARIAN LIFESTYLE In the south of the most beautiful city in the world, it is distilled with love and dedication - Bavaricus. Our gin cultivates the Bavarian tradition and develops it further. Ten fine and unusual botanicals combine with a Bavarian attitude to life to create a new experience of enjoyment. Actually, the gin distiller of Bavaricus Gin comes from Swabia. But love brought him to Munich - and after more than 10 years, Bavaria also became his second home. Love (at second sight) it was also with the gin - right after Bavarian beer! So it is natural to combine the art of brewing and the art of distilling: Bavaricus - our Munich original! Who ko, who ko!
[Read more]