Asian spices, fine tart wood notes

Juniper, Orange zest, Coriander, Lemon zest

Baden-Wuerttemberg, Germany

47% vol.
More information about Schwäbisch Hall Aged Gin
The Aged Gin is subjected to a maturation process with wood chips from the juniper plant. This process takes just 5 days, during which a few grams of the chips come into contact with the dry gin and release color and wood aromas.
To date, there is no single gin producer in Germany that works with these wonderful flavor carriers - an absolutely unique selling point!
Botanicals:
juniper, coriander, lemon peel, orange peel, anise, nutmeg, caraway, cinnamon, licorice, angelica root, lemon balm, grains of paradise, ginger, elderflower, cardamom, pepper, orris root, lemongrass, savory
Base alcohol:
Ethyl alcohol of agricultural origin
Smell:
citrus, ginger, cedar wood
Manufacturer:
Hoolgaascht
Food companies:
Marco Hage, Am Leghornhof 13, D-74523 Schwäbisch Hall, Germany
---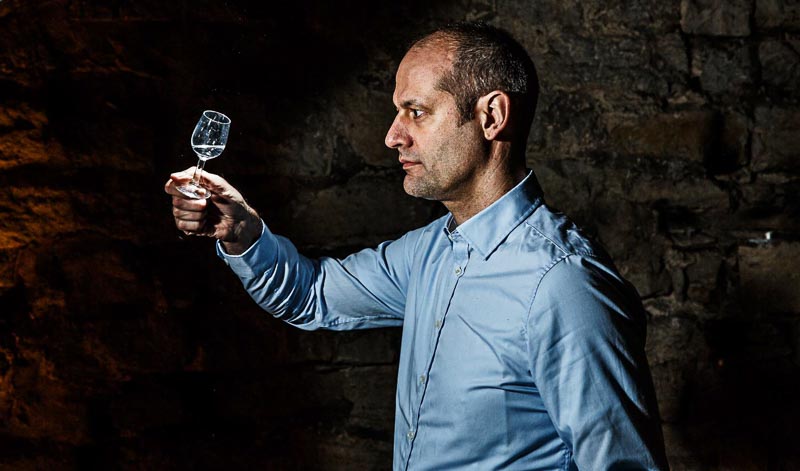 "Nature makes nothing in vain" - true to this dogma of Aristotle, I, Marco Hage, first devoted myself to high-proof pleasures in 2001, when I harvested, cleaned, mashed and fermented the fruits of the full fruit trees on the estate of Villa Waldhof in Upper Swabia. After proper maturation and distillation, the result was a mirabelle plum brandy that quickly convinced me as a layman and the first connoisseurs in my circle of acquaintances, and which laid the foundation for my passion for high-quality alcoholic beverages. The pursuit of the highest possible natural quality, the hunger for novelty and my experimental enthusiasm have created a wealth of experience over the years, which today comes into its own in the production of noble distillates. In 2008 I settled in Schwäbisch Hall and immediately found my adopted home here. Away from my professional activities, I continued the...
[Read more]