Kerstin Eyer loves her region. The vineyards around Heilbronn inspired her to create her own gin. Together with an equally fanatical gin fan and a distiller from her circle of friends, she started the 741 Gin project.
Would you like to try the gin straight away? Take a look here: Buy 741 Dry Gin
741 stands for the year in which Heilbronn was first mentioned in a document. But of course the beautiful city on the Neckar is not just the namesake of the gin. The gin is also produced in the region around Heilbronn. Grape blossoms harvested directly from the region's vineyards are also used in the dry gin - as well as mint from her own garden, as Kerstin explains.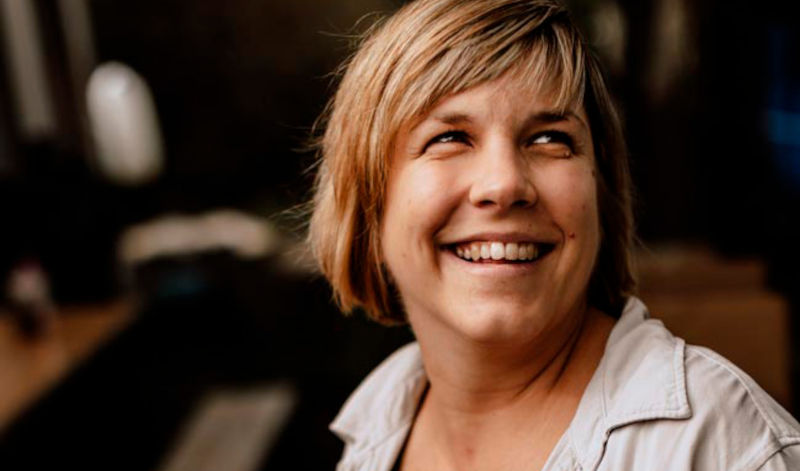 Kerstin Eyer created 741 Gin together with two friends
741 Gin captures the taste of late summer in Heilbronn
"We wanted something fruity but also slightly tart. But in such a way that the juniper doesn't dominate everything," she explains. That's why a good portion of citrus fruits and rose petals also end up in 741 Gin. "With the oranges, grapefruits and rose petals, we have created a fruity, sophisticated but also tangy nuance. The herbs round off the taste."
Carefully distilled, the end result now shines in all its fruity, fresh finesse. The citrus fruits provide the taste of late summer on the tongue, while the flowers and herbs give the gin a subtle structure. The 741 gin cuts a great figure both on its own as an aperitif and in a cocktail. Incidentally, there is also a 741 Sloe Gin, if it is not already out of stock!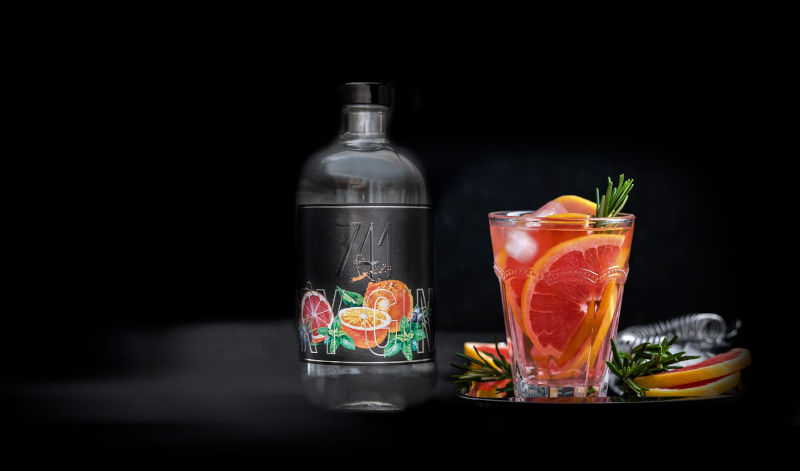 The 741 Gin is made with regional grape blossoms and a good portion of citrus fruits!
And what's the best way to drink 741 gin? Kerstin's tip: a mild tonic. If you like it particularly fruity, add some fresh passion fruit to the gin and tonic. Otherwise, 741 Gin is perfect for a Gin Basil!
Recipe: Gin Basil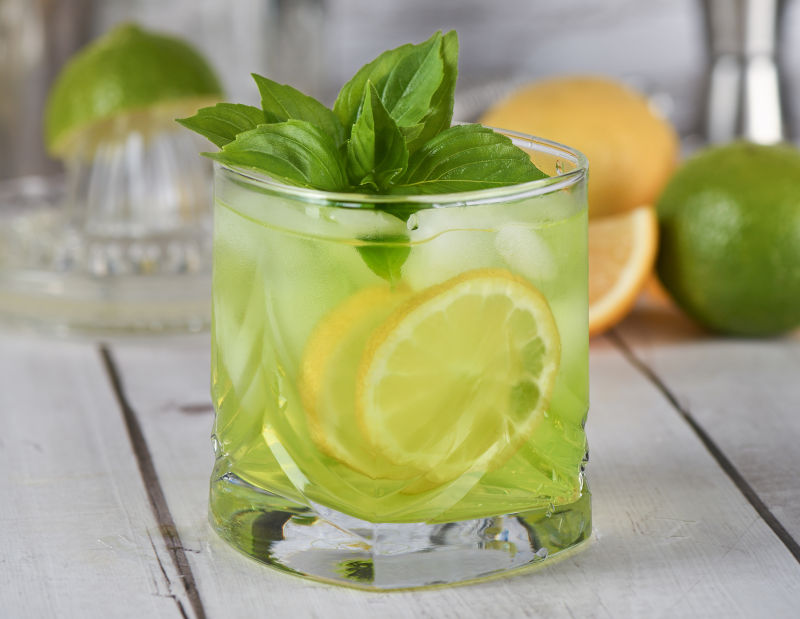 The 741 Gin makes an excellent summery Gin Basil cocktail

Ingredients:
10-15 basil leaves
2 cl sugar syrup
2 cl lemon juice
6 cl 741 gin
Preparation:
Place the basil leaves and sugar syrup in the shaker & muddle well with the pestle.
Add ice cubes, gin & lemon juice & shake vigorously.
Pour fresh ice cubes into a tumbler glass and strain the drink using a fine sieve. Serve garnished with a basil leaf.