The most important facts summarized for you:
Limoncello is an Italian lemon liqueur from the Amalfi Coast
Its alcohol content is between 30 and 35% vol.
Limoncello is mainly made from lemon peel
Serving recommendation: best served ice cold before or after a meal or as a cocktail ingredient
Typically Italian: when life gives you lemons, Italians don't make lemonade, they make limoncello. The aromatic, wonderfully fruity lemon liqueur has a long tradition on the west coast of Italy and is preferably drunk iced after a meal.
But as an aperitif or a fragrant ingredient in cocktails, limoncello is as much a part of balmy summer evenings as the spectacular sunset over the sea. With 30 to 35 percent alcohol by volume, it is also a stimulating pick-me-up. So it's no wonder that a limoncello always brings a little vacation feeling to the glass.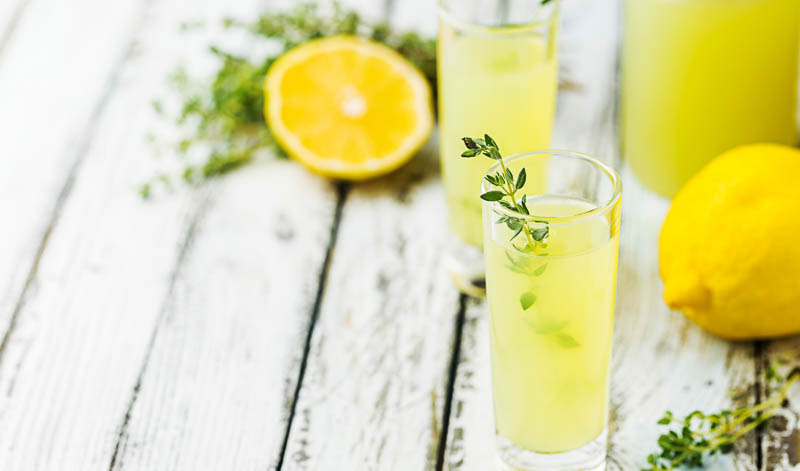 The Italian lemon liqueur always brings a little vacation feeling to the glass

What exactly is limoncello?
Limoncello is, as the name suggests - at least for Italian speakers - a liqueur made from lemons. It originally comes from the regions along the Amalfi Coast south of Naples: from the Sorrento Peninsula and the areas on the Gulf of Naples. However, the term limoncello is not geographically protected, so it is now also produced in Abruzzo, Sicily and Sardinia.
The aromas from the lemon peel are decisive for the aroma and taste of the liqueur. The best results are undoubtedly achieved with the intensely fruity varieties Limone di Sorrento or Limone Casta Amalfi. Unfortunately, however, the supply of these varieties is limited, which means that other varieties must also be used. Only untreated lemons are used for production.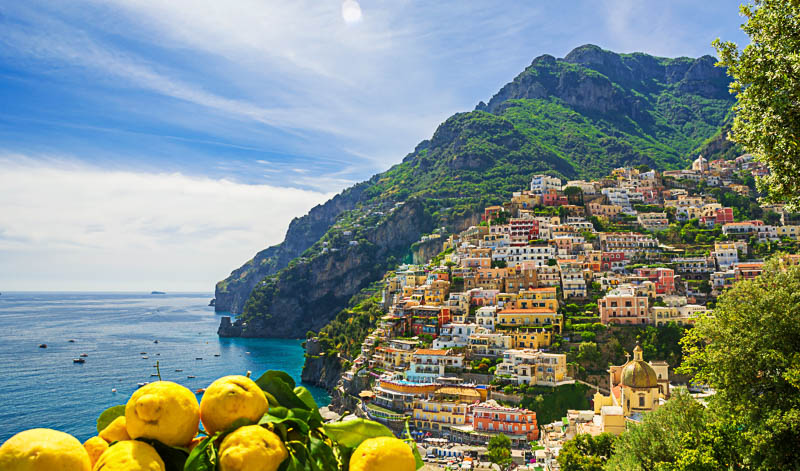 Limoncello originally comes from the regions along the Amalfi Coast

How is limoncello made?
The production of limoncello requires a multi-stage process. First, the untreated lemons are peeled very thinly and carefully. It is very important that none of the white "lining" underneath sticks to them. This so-called "mesocarp" would give the taste of the limoncello an undesirable, bitter note.
The peels are then soaked in 95% alcohol for around four weeks. During this time, the alcohol extracts the essential oils from the lemon peel. At the end of the maceration period, a mixture of heated water and sugar is added to bring the liqueur to drinking strength. After a further week of resting and careful filtering, the limoncello is ready to drink. It tastes intensely fruity and fresh - without the bitter nuance that is inherent in pure lemon juice.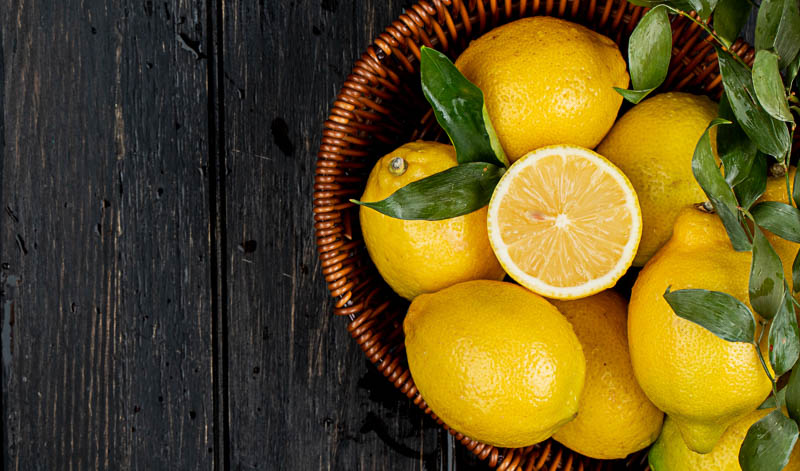 Lemon liqueur is mainly made from the peel of lemons

Tip: Limoncello has no expiry date when unopened. Nevertheless, the typical taste of the liqueur can change slightly over the years - without it going bad. It is best to keep opened bottles sealed in the fridge and consume within six months.
How long has limoncello been around?
The exact date of birth of lemon liqueur is not known. However, it is a fact that limoncello has been consumed around the Sorrento Peninsula for many decades. However, it was the rise of tourism in the 1980s that ensured the national and international spread of the lemony specialty. Tourists took the liqueur home with them as a souvenir or gave it as a gift to friends and acquaintances.
Limoncello is now so well known and, above all, so popular that it can also be bought in well-stocked liquor stores in Germany. However, there is a much better selection available online.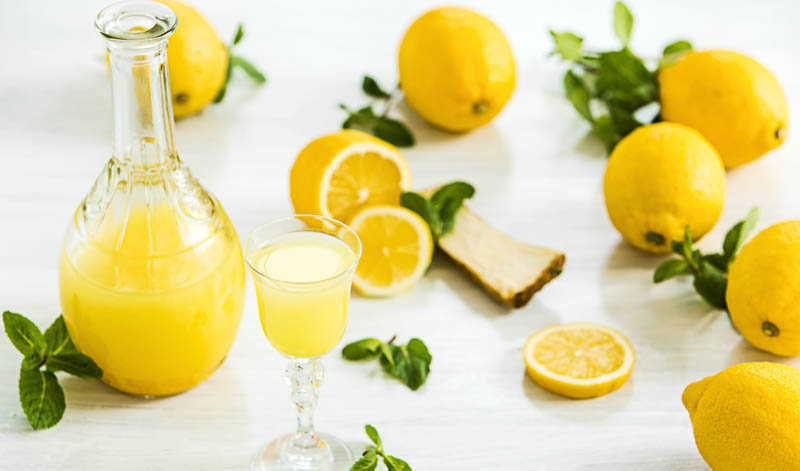 Limoncello is best drunk ice cold" title="Limoncello is best drunk ice cold

How do you drink limoncello?
Whether as an aperitif or a digestif, limoncello is best drunk ice cold. It is served in true Italian style when the lemon liqueur comes straight from the freezer and is served in a drinking glass coated with a fine layer of ice.
Limoncello should be enjoyed in small sips, with the fragrant aroma of the liqueur pleasantly tickling the nose. It is a short but very intense pleasure, because nothing is more criminal than letting a limoncello served in this way get warm.
Limoncello in cocktails and desserts
In addition to its ice-cold pure experience, limoncello is a magnificent cocktail talent and adds an extravagant touch to cakes, pastries and desserts.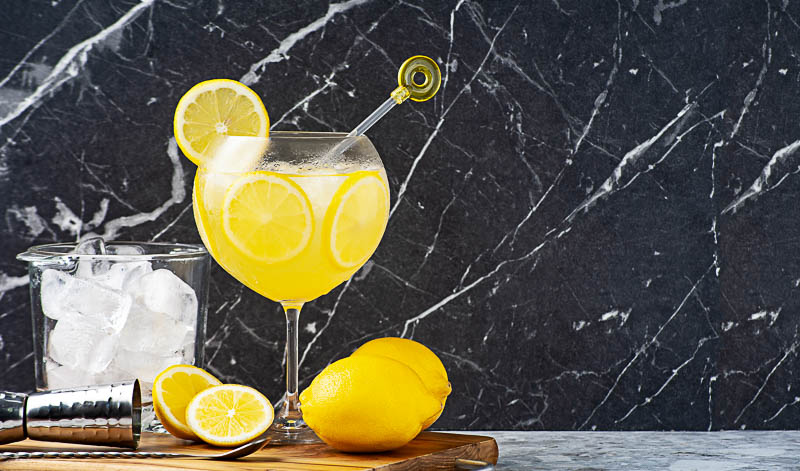 Limoncello not only tastes great on its own, but also in refreshing cocktail variations

Thanks to its citrus freshness, the liqueur adds a summery, lively note to many cocktails and long drinks. The best-known varieties include
Limoncello Spritz (with Prosecco and lemon balm)
Limoncello with tonic water (with vodka, tonic water and mint sprig)
Limoncello melon/strawberry cocktail (with crushed ice)
Lemon liqueur also unfolds its irresistible aroma as an ingredient in many sweet pastries. A classic is the limoncello bundt cake, which is particularly delicious on warm days thanks to its delicate taste and fruity glaze.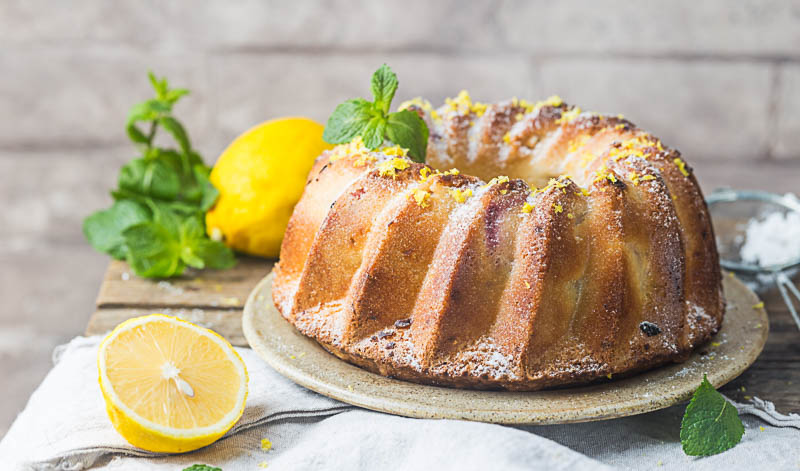 If you want to bake limoncello, you should definitely try a bundt cake recipe with the lemon liqueur

However, opinions are irreconcilably divided when it comes to one, if not "the" classic Italian dessert: tiramisu. The creamy sponge cake dessert with coffee is also available in a version with limoncello (instead of amaretto). What some consider sacrilege, others find delicious.
Can you make limoncello yourself?
In principle, yes. There are plenty of instructions on the Internet for making lemon liqueur yourself. However,the result of trying it yourself depends mainly on the quality of the ingredients, especially the lemons, and the time and attentiongiven to the process over a period of weeks.
Those who like to give homemade gifts can certainly try their hand at limoncello. However, finding the perfect personal taste with the right alcohol content is usually a strategy of trial and error.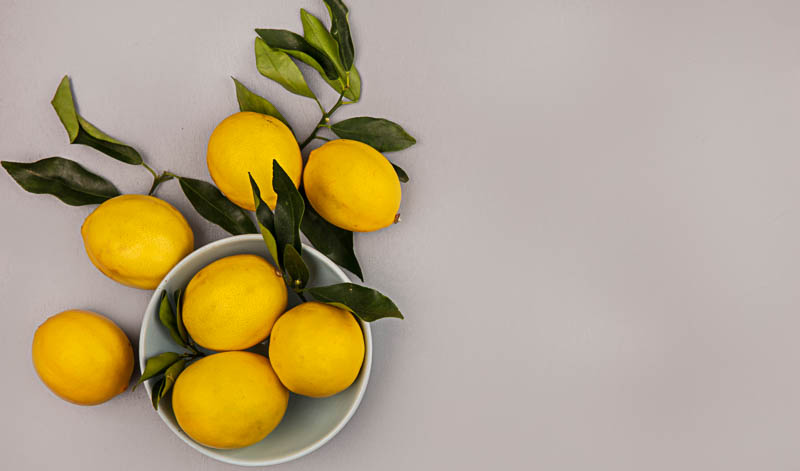 If you want to make your own limoncello, you should make sure you use good quality lemons

Where can you buy really good limoncello?
Despite the great popularity that lemon liqueur now enjoys, online retailers still have the largest selection of high-quality limoncello. Of course, you can also find exciting varieties of the Italian cult drink in well-stocked, bricks-and-mortar drinks stores. We think so: A limoncello gives a wonderful summer's day its very own, unforgettable charm.