"Independent spirits for a free subculture" - that is the core idea on which Abyme is based. It is immediately apparent that the founders of the spirits label are not far from culture and nightlife. Jonas Westphal, Carsten Baade, Jens Claaßen and David Shifren are closely connected to club culture as DJs, musicians, party organizers or simply passionate rave-goers.
Originally, the four of them wanted to open a new club in Berlin - but the dream of having their own location fell through at the last minute. Fortunately, one has to say from today's perspective. Because Abyme have found another way to leave their mark on the night.
Buy Abyme Bio Spirits:
"The idea for Abyme Vodka & Rhizom Gin came about because we searched in vain for fair, sustainable spirits in bars, clubs and festivals. There weren't any, and we wanted to change that," says Carsten Baade. So in 2015, they quickly set about creating their own spirits. And they have nothing at all in common with the large corporate products.
The standard: sustainable spirits with a positive impact
"Our aim is to make sustainable spirits with a positive impact the standard," Baade continues. And that's not just a statement: as a certified member of the Economy for the Common Good, the collective has taken measures to make its production as environmentally and socially compatible as possible. The Economy for the Common Good is a revolutionary economic model whose goals do not lie in pure profit maximization, but in an economic culture that is organized according to ecologically and socially sustainable standards.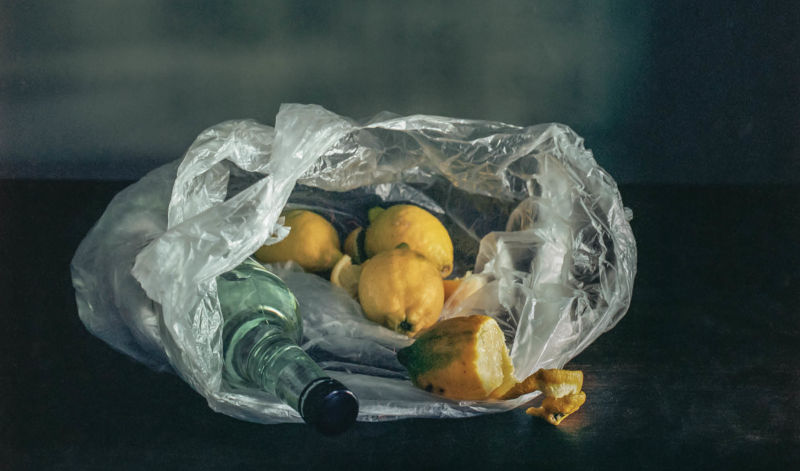 Abyme spirits are produced according to sustainable ecological and social standards.

Both spirits are certified organic and are produced in small factories - the vodka by Spirituosen Meisner in Schleswig-Holstein, the gin by Spirituosenmanufaktur Eggert in the Lüneburg Heath.
"Boring routines are not our thing"
Abyme is also committed to a working principle that they summarize as 'New Work'. "It's about self-determination, cooperation, enjoyment and meaningfulness. Dull routines are not our thing," says Carsten Baader. Abyme, for example, is jointly owned by all employees. Incidentally, the principle of New Work does not end with price negotiations for Abyme: "For partner companies, working with us means meeting us as equals and experiencing respectful interaction."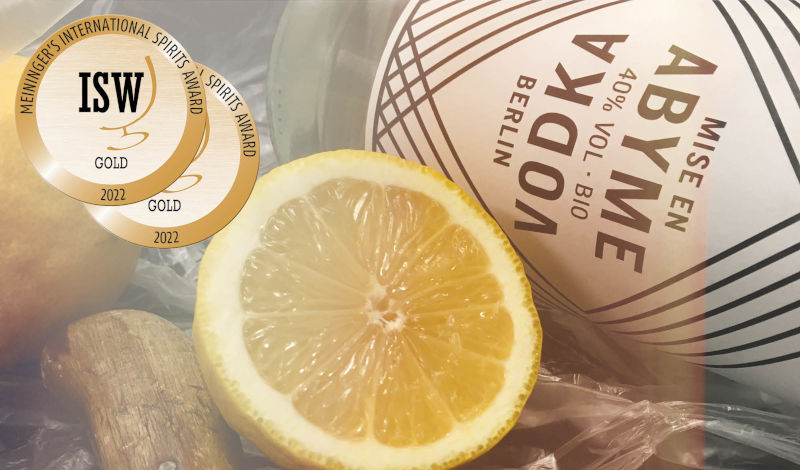 Whether gold award or organic certification - Abyme's approach is always: "First do it, then have it confirmed from the outside."

High-quality, sustainable and visually appealing spirits are now being created on the basis of these exciting approaches. The first creation is Abyme Vodka: 40% alcohol volume, 60% first-class water from Schleswig-Holstein, raw materials from 100% organic farming. The wheat mash is distilled three times and filtered five times through activated charcoal. This ensures that the vodka is free from fuselic substances and remains vegan thanks to the activated charcoal. A mild organic vodka that is ideal for mixing drinks for dazzling nights. For example, the Abyme Vodka Sour:
Recipe: Abyme Vodka Sour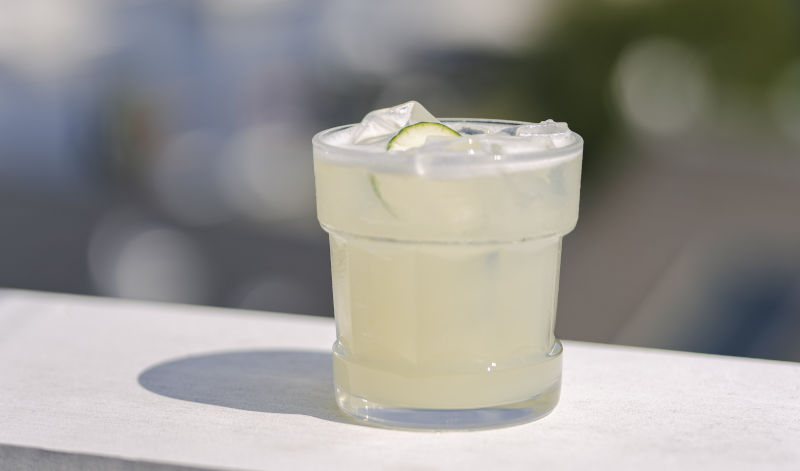 The recipe for the Abyme Vodka Signature Drink - Vodka Sour

Ingredients (for 2 portions):
2 cl sugar syrup (puréed sugar)
4 cl freshly squeezed lemon juice
8 cl Abyme Vodka
Preparation:
Shake all ingredients vigorously with ice in a shaker.
Pour ice cubes into a tumbler and strain the mixture.
Garnish with lemon zest.
The successor to vodka is rhizome gin. The base distillate is also a wheat distillate that is triple-distilled and made from certified organic raw materials. Macerated with juniper, citrus zest and ginger, it becomes a minimalist gin that impresses with its dry freshness and cuts a fine figure in both long drinks and cocktails. We recommend: a dry gin and tonic, or a Gin Basil Smash!
Incidentally, Carsten Baade reveals that it won't just be these two spirits: "We're currently experimenting with different ideas for rum, something with coffee and a really good aperitif. Ideally all organic, of course."
Recipe: Gin Basil Smash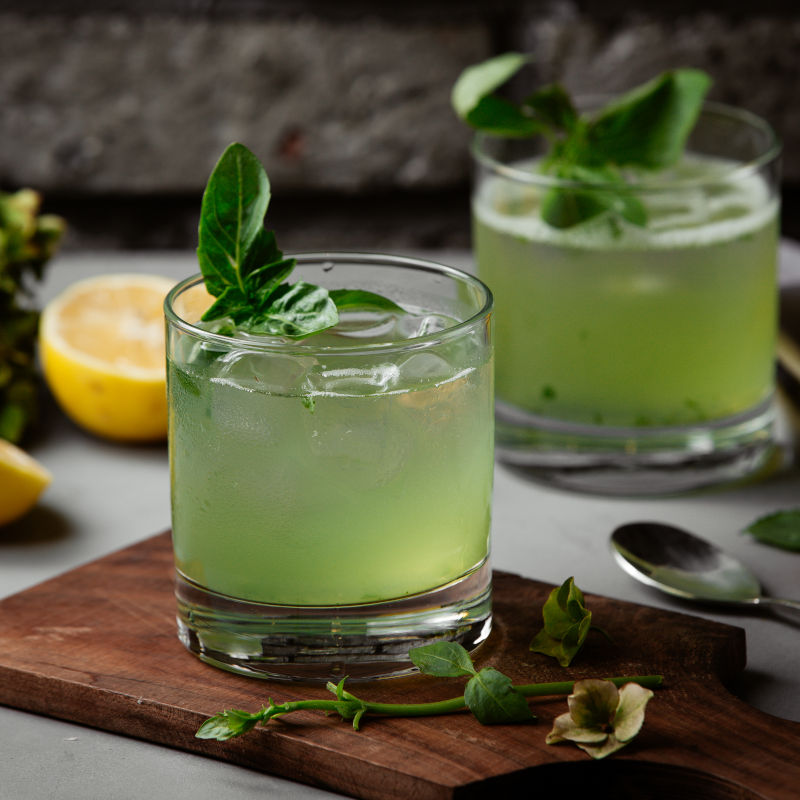 To try the Rhizom Gin from Abyme, we recommend a Gin Basil Smash

Ingredients (for 2 portions):
12 cl gin
5-6 sprigs of basil
4 cl freshly squeezed lemon juice
4 cl sugar syrup (caster sugar)
Preparation:
Place 20-30 basil leaves with sugar syrup in a shaker and crush.
Add lemon juice, gin and ice cubes. Shake vigorously.
Pour the ice cubes into a tumbler and strain the mixture.
Garnish with basil leaves.