The most important facts summarized for you:
Aperitif drinks are usually alcoholic appetizers
They usually taste tart and fresh
Rhubarb and citrus peel are important ingredients in many aperitif liqueurs
Pure spirits can also be served as aperitif drinks
Aperitif is culture
Some people say that drinking aperitifs is outdated. You could argue with the same justification that good food is outdated. Or meeting people. That's nonsense, of course. As an alcoholic appetizer, the aperitif has a firm place in the culture of eating and drinking. Leaving it out would be like starting the song with the chorus. Or the fireworks with the big fountain in the sky.
What does the term aperitif mean?
Aperitif is derived from the Latin word "aperire". This means to open. With an aperitif, people open themselves up to culinary delights and conversations with others.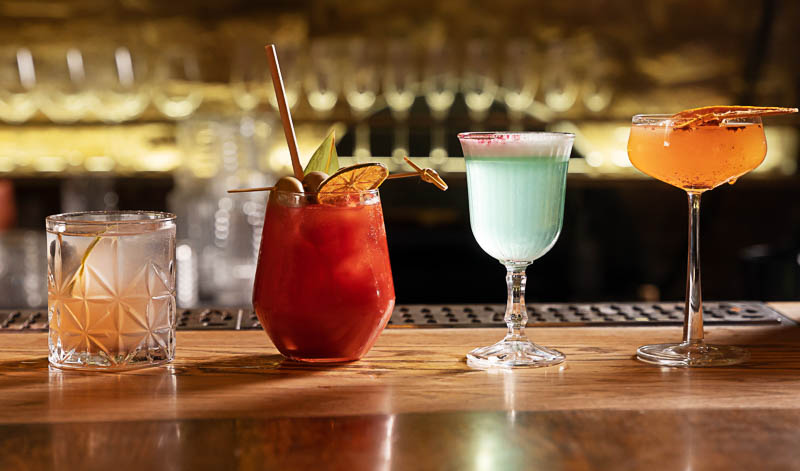 An aperitif should not only open the stomach, but also make for easier conversation starters.

But not too much, say the aperitif experts. A maximum of two of these appetizing drinks is enough. After all, there's more to come.
The purpose of the aperitif - or why do people drink aperitifs?
You're meeting up with your friends. At your place, at the others', in the best pub in town. You're sitting there, the conversation is still going a bit like your first driving lesson. Your stomach and taste buds are longing for input. This is where the aperitif comes in.
It's perfect for such occasions: a light alcoholic (or refreshing non-alcoholic) drink. Stimulating, exhilarating, conducive to communication. The classic aperitif often has a bitter, appetizing aroma. Your palate will be delighted with this initial attention. And it gets the conversation going.
How long have aperitifs been around?
The great aperitif drinks, Campari, Aperol, Martini, Pastis and Pimm's, were created in the 19th and 20th centuries. Particularly in the southern countries of Europe, people would meet in bars after work, round off the day and prepare for their meal at home with an aperitif.
Aperitif recipes
Let's take a look at the different types of this pre-meal ritual. Drinks based on sparkling wines, i.e. champagne, sparkling wine and prosecco, are a classic aperitif.
What exactly is the difference between sparkling wine, Prosecco and champagne, you ask? We have the answers in our blog article: Sparkling & semi-sparkling wines at a glance
An overview of delicious aperitif recipes:
The Aperol Spritz: a favorite aperitif
The classic Prosecco comes from Veneto and has a fine, less sparkling carbonic acid. It is used to make the Aperol Spritz, an extremely popular, tart summer drink.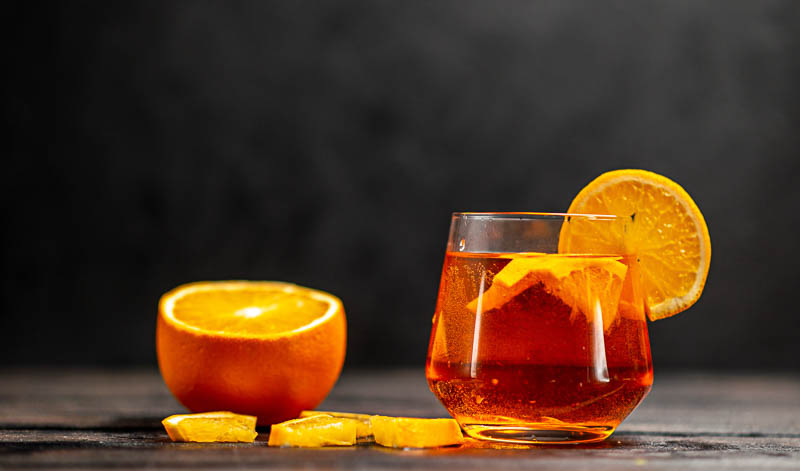 An aperitif classic: Aperol Spritz

Ingredients:
4-5 cl Aperol or similar bitter liqueur
9 cl Prosecco
Organic orange
Mineral water
ice cubes
Preparation:
Place the ice cubes and 2 slices of organic orange in a wine glass or long drink glass.
Top up with Aperol/bitter liqueur and Prosecco.
Add a dash of mineral water and stir carefully with a bar spoon. Serve.
Kir Royal - Royal aperitif with champagne
Champagne is champagne - a house number in itself. Some people have a crisis when someone mixes additives into this noble drink. In fact, a glass of bubbly can pass as a classic aperitif. And yet some creations are really fun. The Kir Royal, for example! A fruity, tart refreshment bomb from the Dijon region, where not only mustard and wine but also crème de cassis come from.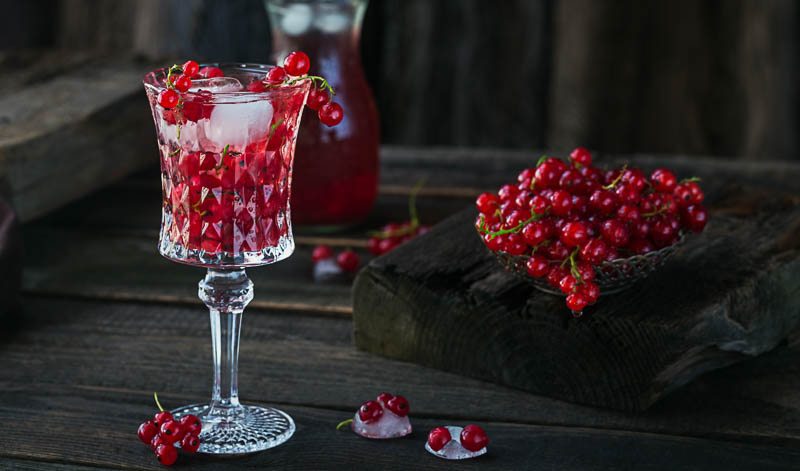 A Kir Royal is also mixed with champagne and the blackcurrant liqueur Crème de Cassis

The resistance fighter and mayor of Dijon and namesake of the aperitif, Félix Kir, made the farmers' favorite drink the official drink of the region in the first half of the 20th century. From there, it spread rapidly across the globe.
By the way: you can also prepare the Kir Royal with sparkling wine or Prosecco - or with white wine. In this case, the aperitif loses its royal addition, but none of its taste, as the Kir is just as refreshing as its royal brother.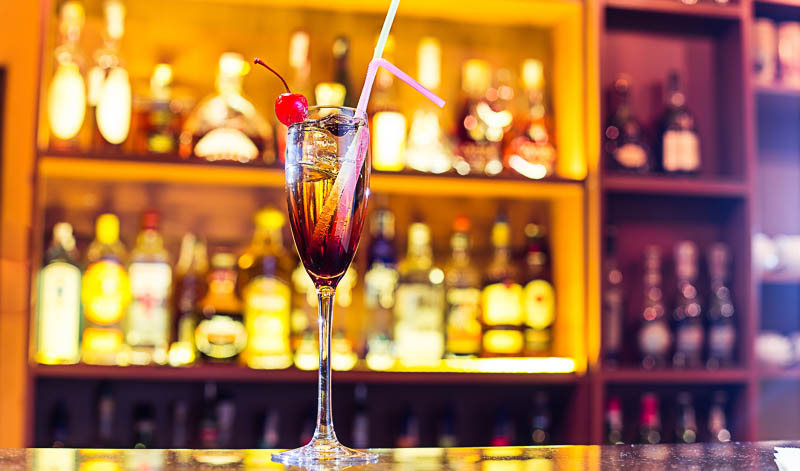 Kir Royal - the recipe

Ingredients:
Preparation:
Pour the crème de cassis into a wine glass or champagne flute.
Top up with champagne. Serve.
Death in the Afternoon - champagne aperitif & short story in one
Death in the Afternoon" comes from a completely different corner. This glowing green aperitif is reminiscent of the drinking writer Ernest Hemingway and his short story of the same name. Hemingway recommended three to five of them, but you'd better be careful with that. The name was not chosen in vain.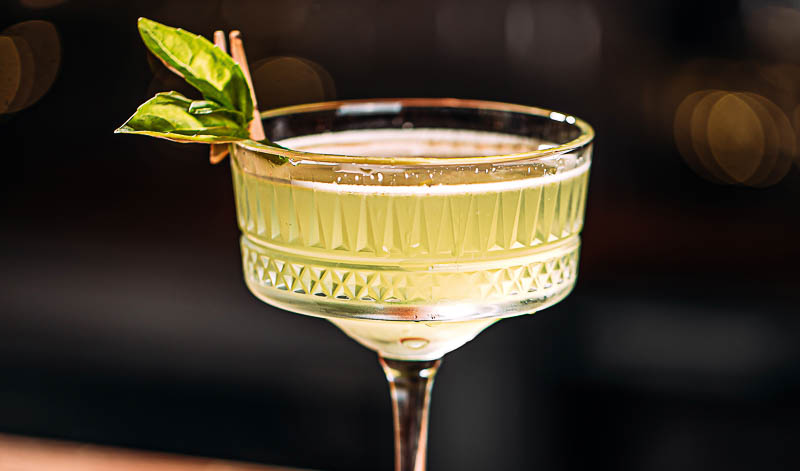 Death in the Afternoon - Recipe

Ingredients:
Preparation:
Pour the absinthe into a champagne glass.
Top up with champagne.
Garnish with lemon zest.
Aperitif liqueurs: a look at the ingredients
We have already touched on the classic aperitif or bitter l iqueurs with the Aperol. Bitter, light, with herbal notes and perfect for mixing: These are the good qualities of the typical aperitif.
The big brands guard their recipes like the apple of their eye. Aperol contains rhubarb, bitter oranges, cinchona bark and herbs. Campari contains rhubarb, orange peel, pomegranate, ginseng and herbs.
Citrus fruits and rhubarb are therefore primarily responsible for the typical taste.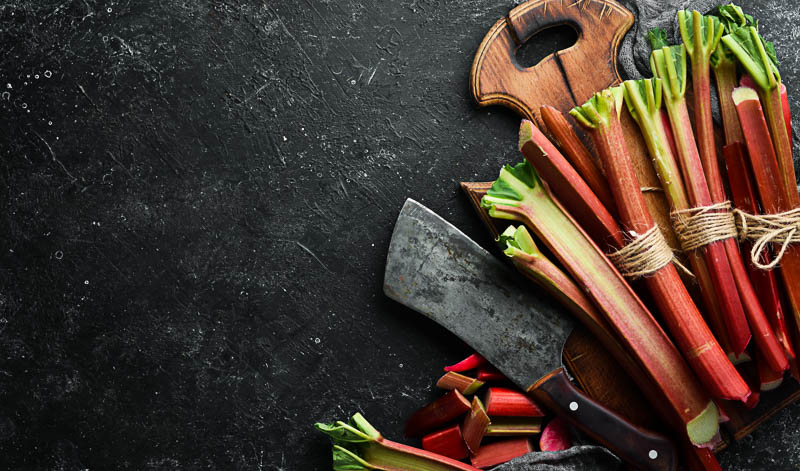 An important ingredient in many aperitif liqueurs: Rhubarb

Pastis, a French favorite aperitif, tends more towards spices: Star anise, fennel seeds, thyme, sage and cumin are responsible for its fresh, herbal taste. Top up with ice-cold water in a ratio of 1:5 or 1:7 - and you're done.
Another liqueur that serves as the basis for many aperitif drinks is vermouth. Red vermouth is a fortified wine that contains many spices and botanicals in addition to the vermouth herb. Red vermouth enriches many popular aperitifs, for example the Negroni!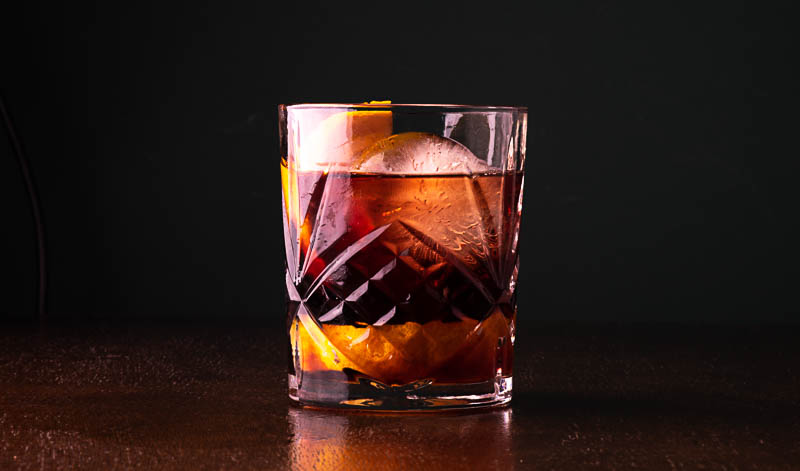 Negroni - the recipe for the gin aperitif with vermouth

Negroni - classic aperitif with gin
Ingredients:
Preparation:
Pour the Campari, gin and vermouth into a shaker with ice cubes.
Stir well with a bar spoon until the outside of the shaker is frosty.
Pour fresh ice cubes into a tumbler glass and strain the drink.
Garnish with orange zest. Serve.
Of course, that's by no means all the aperitifs. The world of pre-dinner drinks is quite vast. In addition to the classics mentioned above, other long drink or cocktail variations also count as aperitifs: Gin Tonic, Hugo, Americano, Margarita, Cosmopolitan, but also sour cocktails such as the Whisky Sour. They are all excellent appetizers.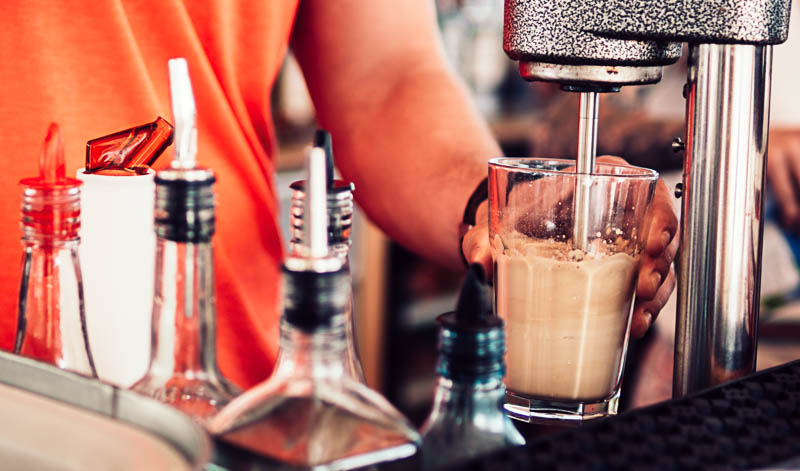 An aperitif should never contain cream or milk.

However, you can also use pure spirits to serve your guests something special. Spanish sherry in its dry fino version is the perfect way to set the mood for the meal. However, you should steer clear of heavy, sweet port wines, as they are too full-bodied. This also applies to all drinks prepared with milk or cream.
A non-alcoholic aperitif
In addition to the countless alcoholic appetizers, there are also a number of non-alcoholic aperitif recipes that will get your evening off to a great start. Here is one representative of many - the Fresh Drink Pink.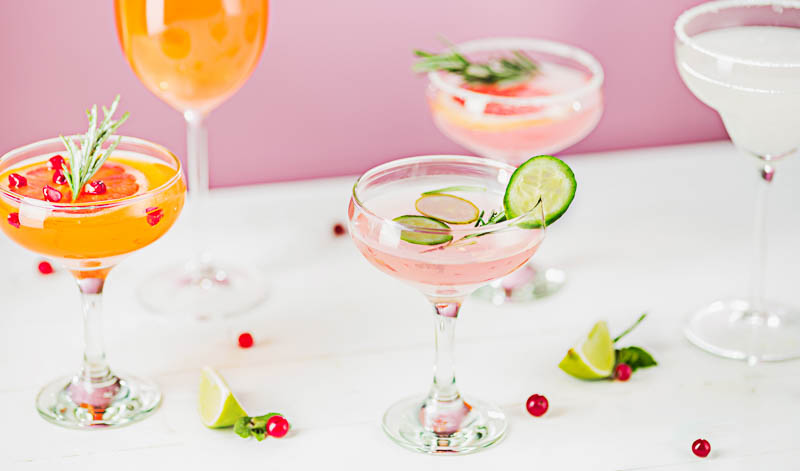 The non-alcoholic aperitif recipe - Fresh Drink Pink

Fresh Drink Pink - non-alcoholic aperitif
Ingredients:
1 bag of green tea
1 pink grapefruit
1 lime
75 ml mineral water
100 ml still water
basil
ice cubes
Preparation:
Boil a bag of green tea and leave to cool.
Squeeze the juice of half a grapefruit and a quarter of a lime and mix the juices with approx. 100 ml of green tea. Pour in mineral water, add ice cubes and garnish with basil leaves.
Serve.
A good aperitif lays the perfect foundation for an enjoyable evening. Of course, you don't always have to mix them yourself, as there are already some great prepared aperitifs that you can serve on their own or with tonic water. But if you want to do it yourself, we have all the ingredients you need for your favorite aperitif. To the spirits range.