She's as sweet as sugar and yet as strong as 20 guys: it's Lady Limes! The new superheroine of your drinks shelf not only saves every party but also brings the fruity strawberry sweetness of summer into your glass!
Limes is an exciting drink. Nobody really knows where it comes from, or even when it was first drunk, let alone how the hell it got its name. But everyone knows one thing: Limes is incredibly tasty! Fruit puree and alcohol create a taste explosion that is as fruity and powerful as it is dangerous. Because you hardly ever taste alcohol here, which can lead to glorious party excesses. Or as they say at Ship It: "Who doesn't have special memories of Limes evenings that are worth repeating?"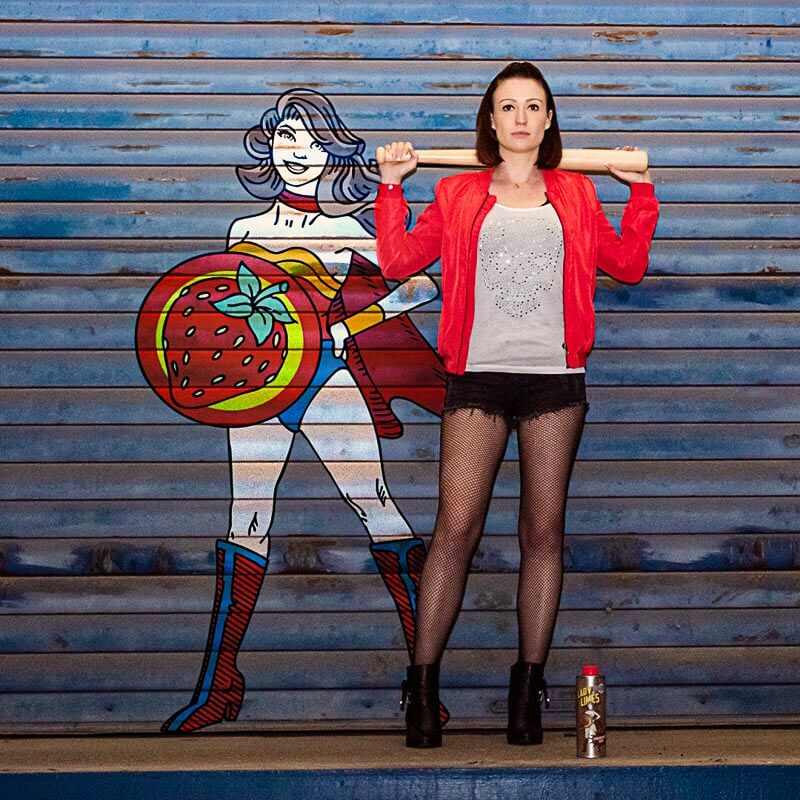 Lady Limes is as sweet as sugar and yet as strong as 20 guys!

That's why the drinks retailer from Seligenstadt in Hesse has decided to give the strawberry limes, the classic fruit puree drink, a makeover. The aim: nothing less than to save the liqueur's reputation! After all, liqueur is not just the eggnog from the chocolate cup that grandma and aunties drink after coffee. Or the herbal liqueur that the uncles drink at family celebrations. Liqueur is so much more than its reputation - and above all timeless. Especially when fruity freshness meets hearty percentages!
Freshly pureed strawberries, a dash of lime and the pleasant aftertaste of a few per mille
And who better than a superheroine to accomplish this task? So Lady Limes was created, the fruity and berry superheroine who liberates the liqueur from its old-fashioned image and turns every party into an absolute hit! Instead of a plain bottle, the Lady has been given a superhero suit made from a tin can. This is not only super practical, but also a real eye-catcher, as befits true heroines!
What does Lady Limes taste like? Close your eyes and imagine: freshly pureed strawberries, with a dash of lime and the pleasant aftertaste of a few drops. Sweet, slightly tart and heavenly good! Not only can it be used to make excellent strawberry daiquiris, but also delicious long drinks with gin and basil, for example. That is, provided you still have enough Lady Limes left over to mix drinks with after enjoying it neat in a shot glass or on ice...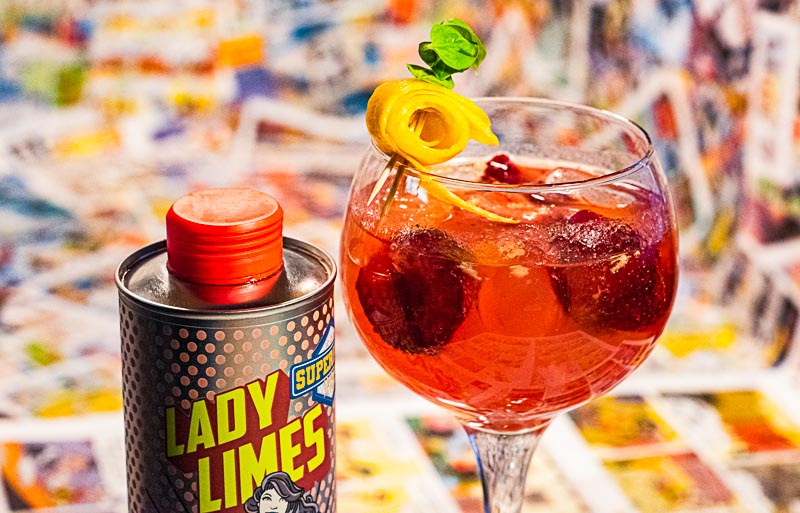 Lady Limes Strawberry Limes also cuts a fine figure as a fizz

By the way: Lady Limes didn't come alone to save the liqueur! She's joined by Mr. Nut, who takes on the dark side of liqueurs with his irresistible blend of hazelnut and vanilla - and Freaky Fudge, whose combination of salt and caramel will teach anyone how to fly.
What are you waiting for? Be there when the next big superheroes take off! Buy Lady Lime's strawberry limes now