Wild, strong and inimitable - the lion is one of the most impressive animals in the world. So it is not without reason that Joshua Weise from Hildesheim has dedicated his Wild Lion Gin to the king of the savannah.
But there's more that connects the trained retailer and wholesaler with the lion: "I'm of the zodiac sign Leo, so I've always had a connection with lions. The more I deal with them, the more impressive I find the animals. So it was only logical that I bring my two passions - lions and gin - together."
Buy Wild Lion Gin
In 2018, Joshua Weise's enthusiasm for gin sparked. He soon tasted his way through a wide variety of creations and soon had a well-stocked home bar with over 150 gin bottles in the house. This inspired the Hildesheim native to create his very own gin.
No sooner said than done. In 2022, he went in search of a suitable production facility. Because Joshua Weise noticed during his many tastings - a good gin must be well made. And for that, it needs sound know-how and craftsmanship. So why not look for a partner who already has all that?
Botanicals from the lion's home continent
He found this partner in Fürth. At the Nanotrade spirits plant, they know how high-quality gins are distilled. So that's where Wild Lion Gin is handcrafted as a London Dry Gin.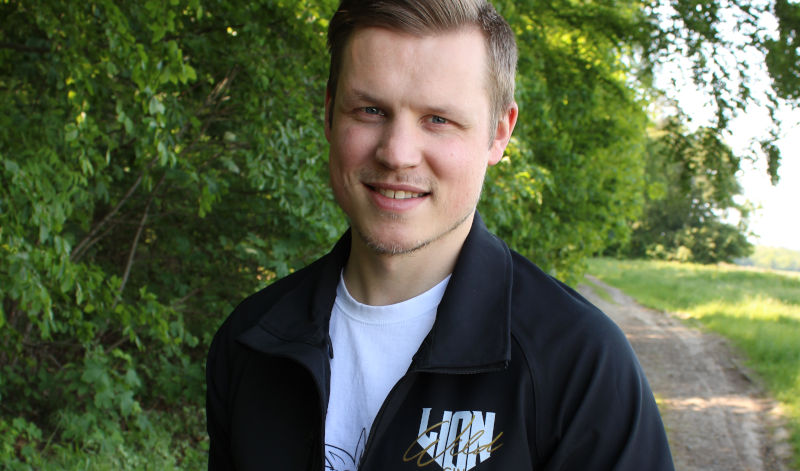 Wild Lion Gin founder Joshua Weise

Only the choicest botanicals worthy of the king of the savannah go into it - and some of them also come from Africa, the home continent of the lion that gave Wild Lion Gin its name. African cocoa beans, coffee and cinnamon set the aromatic tone. They are joined by intense juniper, lavender - and oranges. Together, the result is a classically distilled gin that rounds out its typical juniper note with the flavor of wonderfully tart cocoa and fresh oranges.
So how do you drink it now, Wild Lion Gin? Founder Joshua Weise says: "Both neat and in a gin and tonic, his London Dry Gin is a real treat. He is currently working on creating a suitable Wild Lion Tonic. Until then, however, he enjoys the Wild Lion Gin Tonic with a Mediterranean tonic - and an orange zest or even a cinnamon stick on top. Cheers!