nutty

Styria, Austria

33% vol.
More information about Kiss of the hazelnut
Tastes best pure on ice or to refine noble desserts.
Distributor:
Krugmann Branded Spirits GmbH & Co.KG, Krim 2, D-58540 Meinerzhagen
Manufacturer:
Distillery Franz Bauer
Food companies:
DESTILLERIE FRANZ BAUER GmbH, Prankergasse 29-31, A-8020 Graz
---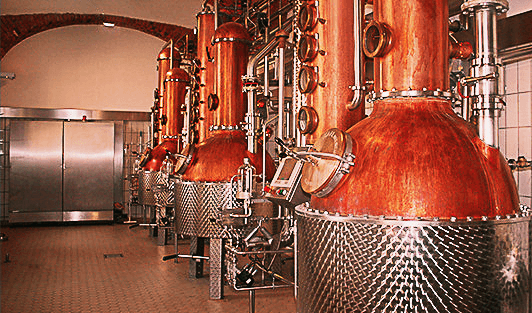 First-class spirits have been produced in Graz for 100 years. Styrian fruit brandies, schnapps and liqueurs offer enjoyment for every taste. Short distances from the producers - directly from Styria - guarantee the freshly harvested processing of 1,500 tons of fruit annually. These are mashed in house and refined into spirited beverages.
[Read more]