Oaxaca, Mexico
More information about Mezcal Local x Monaco Starter Kit
With this starter kit you can just try this long drink.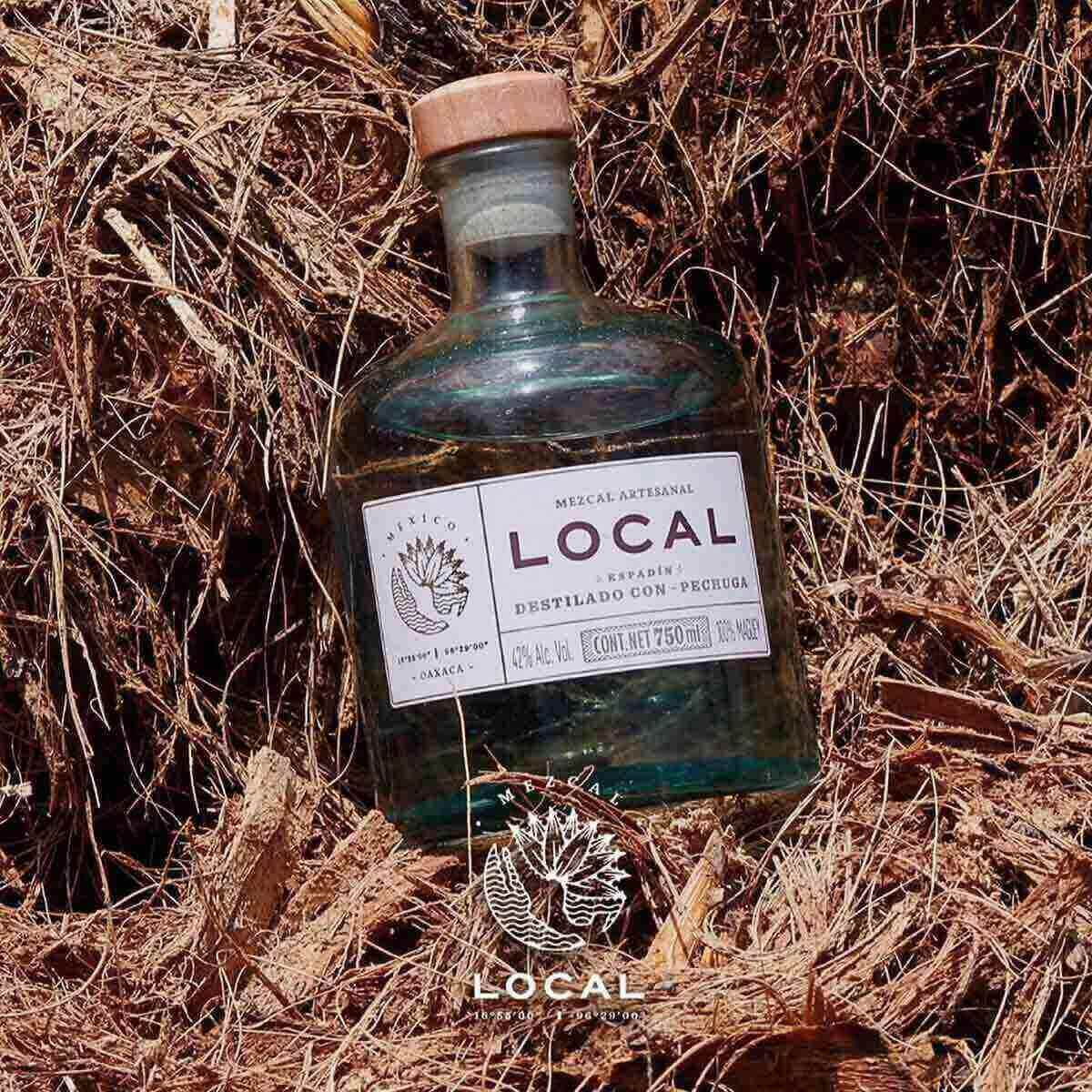 Contents:
1x Mezcal Local Destilado con Corazón de Agave | Pechuga 42% (0.05 l)
Mezcal Local Destilado con Pechuga is made from 100% pure Espadin agaves (these are relatively robust, very large and starchy and are usually grown completely without chemical aids). For the Mezcal Local, the Espadin agaves are harvested only after 10 years.
It is a Pechuga de Maguey in style and is distilled with agave hearts and fruit (apple, peach, banana and orange). The "heart" of the agave is a natural cleanser of all substances that do not belong in the distillate, while adding distinctive notes
1x Aqua Monaco Golden Monaco Tonic Water (230ml)
With its particularly fine perlage (similar to champagne) and its high and natural bitterness, Aqua Monaco's Golden Tonic Water is the perfect companion for this Mezcal from Mezcal Local.
1x Old Fashioned Tequila/Mezcal Glass Aqua Monaco
What is so special about this Pechuga Mezcal?
Leonel Hernández (Don Gil), a third generation maestro mezcalero, makes his mezcal in San Pablo Villa de Mitla. The agaves are cooked underground for 3 days, ground with an Egyptian mill, and then fermented in wooden vats for 10 days. During the distillation process, agave hearts as well as a selection of fruits (apple, peach, banana and orange) are added to the still. The agave heart acts as a natural purifier, and the fruits add a wide range of distinctive flavors to the still. This mezcal is distilled twice in copper.
Manufacturer:
Mezcal Local
Food companies:
Dr. Sours GmbH - Andreasstraße 20 - 93059 Regensburg
---
Mezcal Local is one of the best-selling mezcals - with a community of nearly 1 million followers on social media. It is a pechuga mezcal, which means that several fruits are added in addition to agave hearts during the distillation process. This makes Mezcal Local exceptionally fruity, while also being mild and voluminous with a nice, long finish. The Local is a great fit if you're just starting out with mezcal, but also if you've tried a few and are looking for something special. In the product description you can also learn more about the insane production of the Mezcal Local.
[Read more]