The most important facts summarized for you:
Vermouth is fortified wine that is refined with herbs and spices
Vermouth is produced wherever wine is grown
What may be called vermouth is precisely defined by an EU regulation
Vermouth is suitable for both cocktails and pure enjoyment
What do you think of when Vermouth is mentioned? Perhaps the first thing that comes to mind is probably the most famous of all bartender questions - "Stirred or shaken?" Or the two bottles at the very back of the shelf that emerged covered in dust during the last move. If so, we invite you to join us on an excursion into the realm of contemporary vermouths. However, if you are one of the lucky ones who already feel at home in this world, you are guaranteed to discover one or two surprising delicacies.
Fortunately, vermouth has been able to shake off the antiquated, uncool image of past decades more and more. We doubt, however, that this is due to the tenacity with which a certain elegant agent hero clings to his strange favorite drink - three parts gin, one part vodka, half a part vermouth. Fortunately, a new generation of fans has embraced the classic aperitif.
Modern vermouth - the renaissance of an old drink
Let's take a look at how vermouth came about and how it has evolved over the centuries before we dive into the sometimes ingenious fresh interpretations of this wine variant.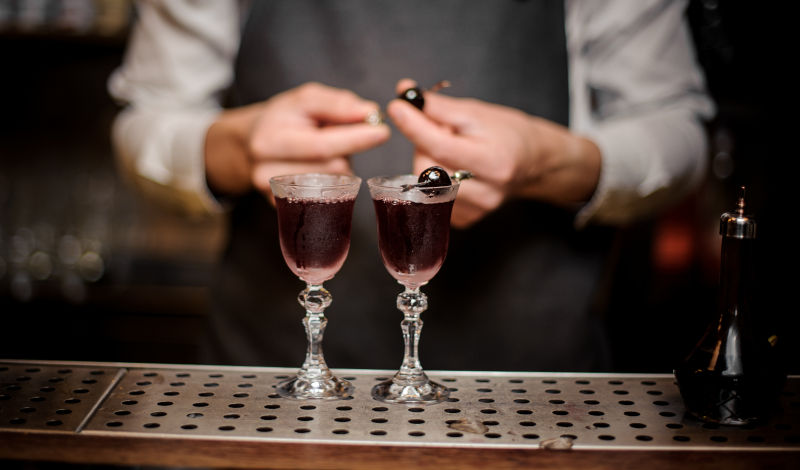 Vermouth is suitable both for drinking straight and as a cocktail ingredient.

First we go to Italy, to 15th century Piedmont (even older sources point to China, the Middle East, Egypt and, of course, classical Greece as the regions of origin of vermouth-like wines. But we are concentrating on the development in modern Europe). Many winegrowers in Piedmont used the winter months to produce fortified wine (more on this below): Wine was poured into medium-sized barrels, fortified with brandy and spiked with herbs. Slow maturation in prolonged cold temperatures ensured that the ingredients, which were put together according to carefully guarded family recipes, combined to create powerful, stable aromas.
Many of the herbs and spices used back then can still be found on the list of ingredients of lovingly composed vermouths today (or rather: again today). These include the artemisia plants mugwort and wormwood, as well as yarrow, savory, sage, hyssop, marjoram, chamomile, elderberry and thyme, but also more exotic herbs such as cinnamon, cardamom, cloves, coriander, nutmeg, vanilla and even saffron.
In the 17th century, wine liqueur had not only become a popular drink, but was also - depending on its composition - considered a miracle cure for all kinds of illnesses and ailments. The typical slightly "medicinal" taste of vermouth is a relic from this period. This is not an unwelcome by-product, but a characteristic that is now protected at European level.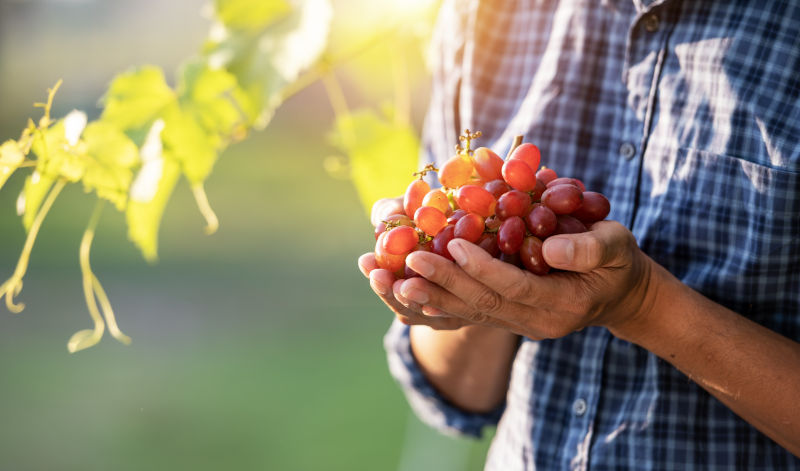 Vermouth is made from fortified wine that is refined with spices.

What is vermouth?
Whether a drink may be called "vermouth" is governed by a regulation of the European Parliament and the European Council from 2014, according to which vermouth is an aromatized and fortified wine "whose characteristic aroma is obtained by the use of appropriate substances derived from Artemisia species". In addition to other characteristics, the regulation also defines the alcohol content that genuine vermouth must have. Between 14.5% and less than 22% by volume are permitted.
How is vermouth produced?
At least one high-quality wine is needed to produce good vermouth. This base is flavored with the so-called "tincture". This means that alcohol is added in which the ingredients that are to determine the character of the vermouth are prepared and dissolved. These include spices and herbs - above all wormwood, which provides the typical, elegantly bitter taste. Modern vermouth is also often flavored with fruit. The Spanish TURMEON Blanco, for example, brings clear citrus notes into play, while its red counterpart indulges with the more autumnal combination of plum and cinnamon.
Incidentally, the history of modern vermouth production began in the late 18th century. The Piedmontese distiller Antonio Benedetto Carpano caused a sensation with a fortified red wine. His recipe included around 30 different herbs, as well as sugar and caramel. He thus established the classic sweet style of red Italian vermouth. In France, white varieties with a lower sugar content became popular shortly afterwards.
What types of vermouth are there? The three most important styles
Red vermouth: the more southern its origin, the sweeter it is.
White vermouth: dry or sweet, depending on the producer.
Rosé vermouth - newer, fruity/citrusy varieties.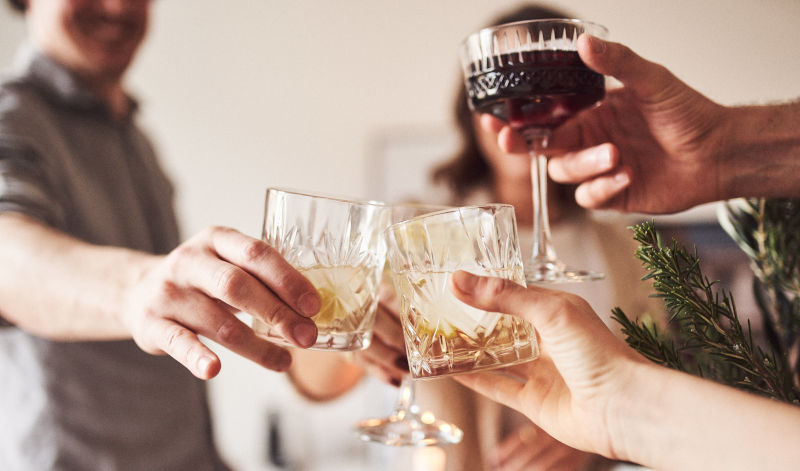 On average, it is said that the sweeter the vermouth, the further south it comes from. However, there are also particularly sweet vermouths from Germany - such as the Steinwild varieties

Where does Vermouth come from?
Even though Italy and France are the cradle of vermouth, the drink is now produced all over the world - and is actually made wherever wine is grown. Spain and Portugal produce vermouth in a similar style to Italy. The fruity red Turmeon Vermouth from Bodegas Jaime in Zaragoza is one of the best of its kind.
Just like German wine lovers, the local vermouth community also has its young guns: The three Helmut Vermouths come from Hamburg. Stuttgart contributes the premium vermouths from Steinwild, also available as Rosé, Red and White . You can buy them all online here at Honest & Rare.
Buy high-quality vermouth
How do you drink vermouth?
Modern, high-quality vermouths with excellent ingredients simply taste good. Pure, on the rocks, perhaps garnished with a slice of lemon or orange, a good Vermouth easily puts almost any Prosecco in the shade. However, the drinking trend is clearly moving towards less alcohol and fewer calories. A good tonic water is enough to turn a powerful Vermouth into a light, refreshing long drink. And of course there are one or two cocktails that would not work at all without vermouth.
Best-known cocktails with Vermouth, from Americano to Zabao
A lovely Vermouth Rosso can be combined with Campari and soda to make an Americano or with whisky and a few dashes of Angostura to make a Manhattan. In the Negroni, it shares the glass equally with Campari and gin.

The Negroni is the classic cocktail prepared with Vermouth

A classic Martini, on the other hand, consists of just two parts gin and one part dry vermouth. The Bensonhurst also prefers dry vermouth as a mediator between rye whisky, sugar-sweet maraschino liqueur and an artichoke bitters. Finally, the Zabao combines rum, dry vermouth, pineapple juice and grenadine syrup on ice. In a glass with a sugar rim, to be precise.
You can buy most of what you need in a well-stocked home bar at a reasonable price in our online store - regardless of whether you prefer to drink your Vermouth neat or with tonic water, or whether you want to explore the exciting world of drinks and cocktails and buy the most important basic ingredients. To the spirits range