Exceptional taste experiences, made with passion - that's Breaks Gin. The manufactory from the fan-shaped city of Karlsruhe specializes in gins with exciting botanical combinations. From high-quality cocoa to hemp, tonka cherry and butcher's spices, everything is included.
Owner Harald Reinholz's fascination with distilling was awakened as a child, as the craft runs in the family. Nevertheless, it took a few years for the Karlsruhe native to actually pursue his passion. In this interview, he explains how Breaks Gin came about - and what makes Breaks Gin so special.
Buy Breaks Gin
Honest & Rare: Harry, you were originally the owner of a record store? How do you go from being a vinyl seller to a distiller?
Harald Reinholz: Yes, that's right, I'm a DJ and used to run a record store, mainly selling imports from the USA and England. I've always enjoyed drinking gin. And I think I got my passion for distilling from my grandfather, who I always enjoyed watching as a child.
What particularly fascinated you when you were a child watching your grandfather distilling?
Yes, well, as a child you don't know that much about alcohol, but I saw his smile as soon as he was able to fill the bottles. That always made him happy. I guess that shaped me.
In 2014, you started experimenting with gin recipes yourself. When did you realize that distilling could be more than just a hobby?
It took me a year to find the right recipe. Then it all really started in 2015. Shortly afterwards, I felt a passion for it and turned my hobby into a profession.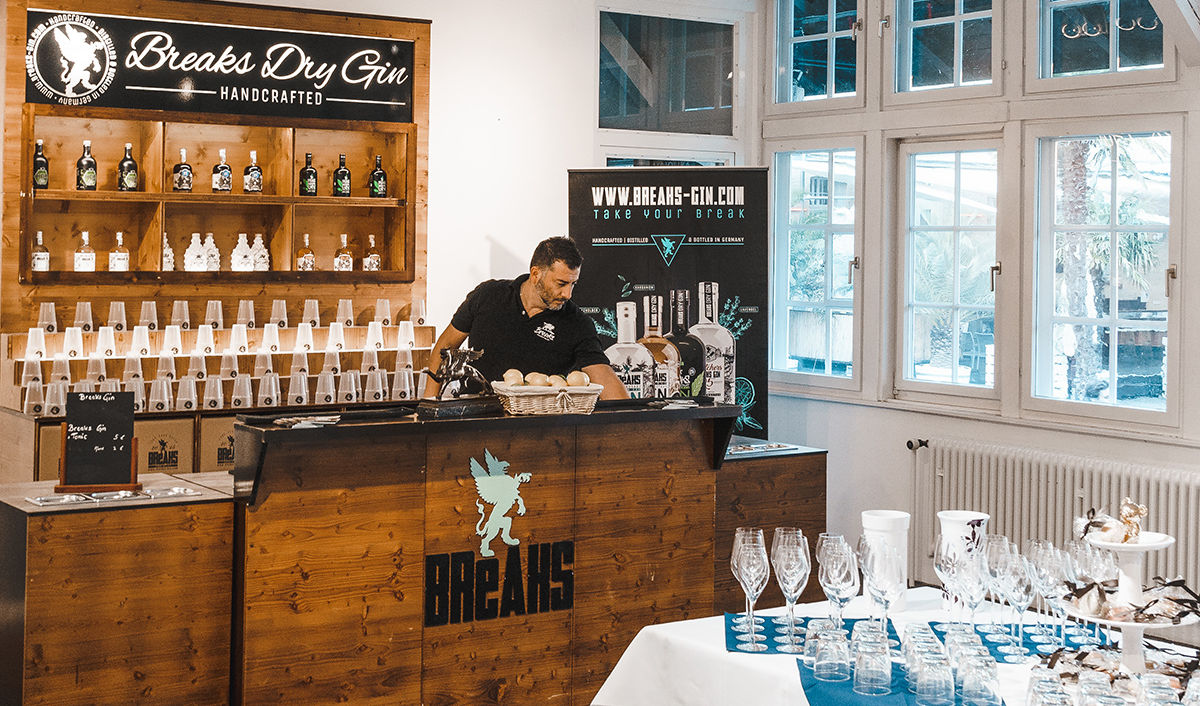 Since starting in 2015, I've added a few gin creations - because of course they have to be tasted!

A lot has happened since 2015. The one-man passion distillery has grown into a small family business based in Gablonzer Straße in Karlsruhe. And the range has also grown: the first, single gin recipe has now been joined by almost 20 of the company's own gin creations - and countless others that are distilled for customers and other gin enthusiasts. For Harald Reinholz, it is clear that variety is part of the gin concept.
"Diversity sets us apart from others"
Let's move on to your products. You specialize exclusively in gin. Why gin of all things?
Gin has a huge variety, which has always fascinated me. There are simply no limits to the imagination. There are a few things to bear in mind, of course, but basically you can get very creative with gin.
Buy more Breaks gin
What sets Breaks Gin apart from other gin brands - also in terms of its production?
We distil with passion - and the wide variety of flavors. We also offer customer editions, which means that anyone can distil their own gin with us. With a new, completely individual recipe or existing recipes from us. We are of course on hand with help and advice for new recipes.
Hops, hemp, cocoa, butcher's spices, sour cherry & tonka - where does the preference for rather unusual botanicals come from?
We always try to break new ground and be creative, we like to try things out. Thanks to our manufactory and our own distillery, we can also produce smaller batches and get feedback from our customers, which gives us a good feeling of what the customer wants.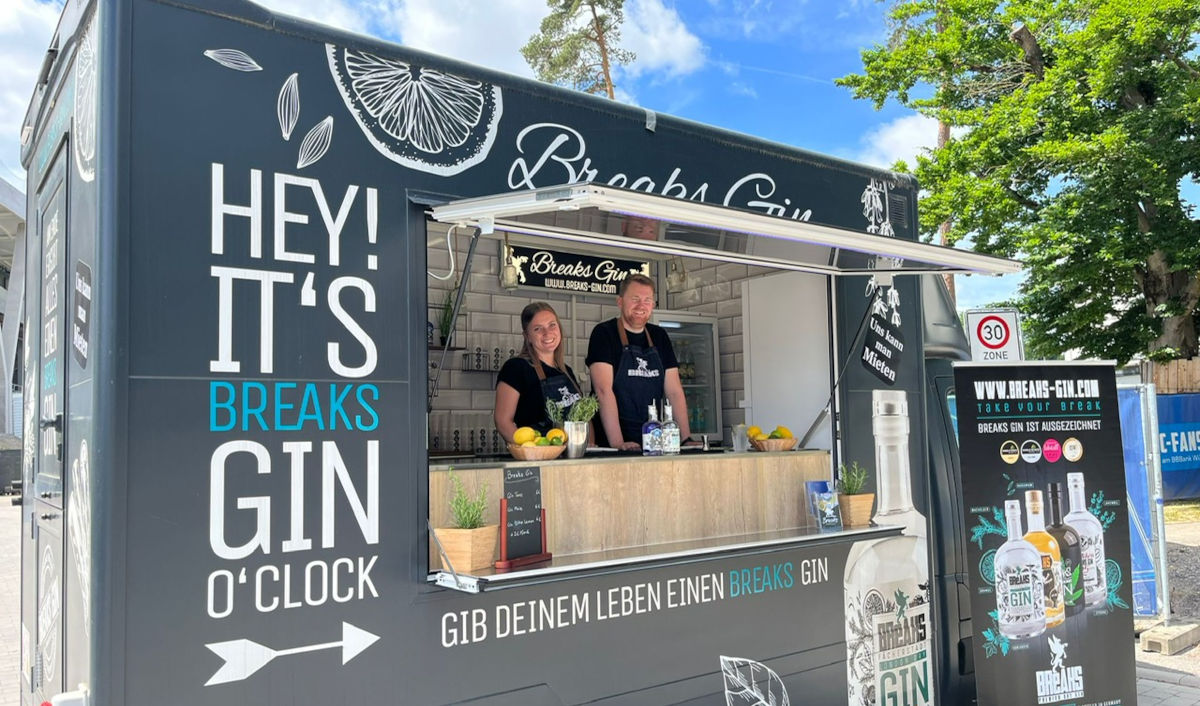 We now even have our own mobile bar for local events!

What do you look for when selecting ingredients?
Good quality and, if possible, regionality. Unfortunately, that's not always possible.
Which gin creation are you particularly proud of today?
In principle, all of them. We only distil what we like ourselves.
And what does the future hold?
We'll see, unfortunately I don't have a crystal ball. I'm a positive person, everything will be fine. In terms of our products, I see the future as mainly pink.