The most important facts summarized for you:
There are three main categories of alcoholic beverages: Spirits, beer and wine
These differ in their production methods and ingredients used
Each category can be divided into many varieties that are similar but have slight differences in the list of ingredients or how they are made
Want to know how many alcoholic varieties there are? - Quite a few at first glance. But as always in life, it's all a question of order. We'll help you sort them out.
Alcoholic varieties: an overview
Rum, gin, grappa, grain, cognac, cider, calvados, absinthe, sake, vodka ... your head is spinning, you feel foggy just from reading. And yet there is a brief moment when you ask yourself: which of these is actually just a type of drink - and which constitutes an entire category of alcoholic beverages? The answer to this is not easy to find, as it always depends a little on your perspective. But let's try to find an approach.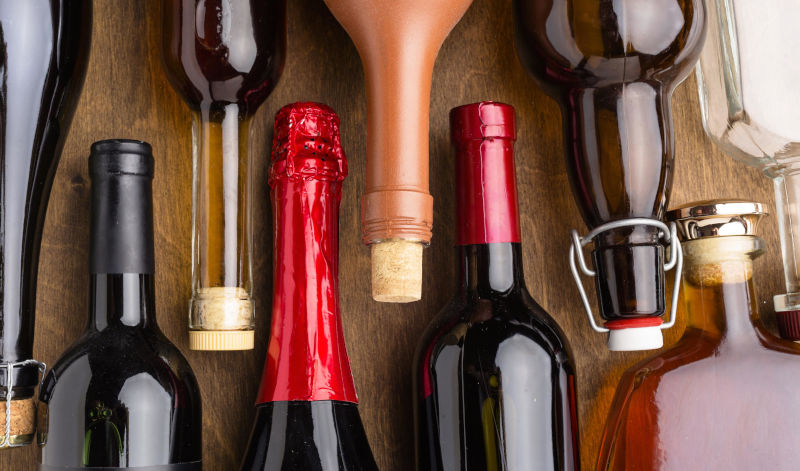 There are three main categories of alcoholic beverages: Beer, wine and spirits

All beginnings are easy. So it is with alcohol. According to the most general of all definitions, there are three main categories of alcoholic beverages:
The three main categories differ significantly in terms of production - both in terms of the raw materials used and the way in which they are processed. So far, so simple. However, we know that Not all beers are the same. And when it comes to spirits in particular, the variety of different types is immense!
Of course, we can't possibly list all alcoholic varieties here. However, we would like to give you a brief overview of the different types of beer, wine and spirits. Let's start with beer.
Beer varieties at a glance
Everyone is talking about beer - in Germany anyway. The craft beer movement has made the beer landscape even more interesting in recent years. In addition to the classic types of beer such as Helles, Pils or wheat beer, a number of new varieties have been added. Here are a few examples.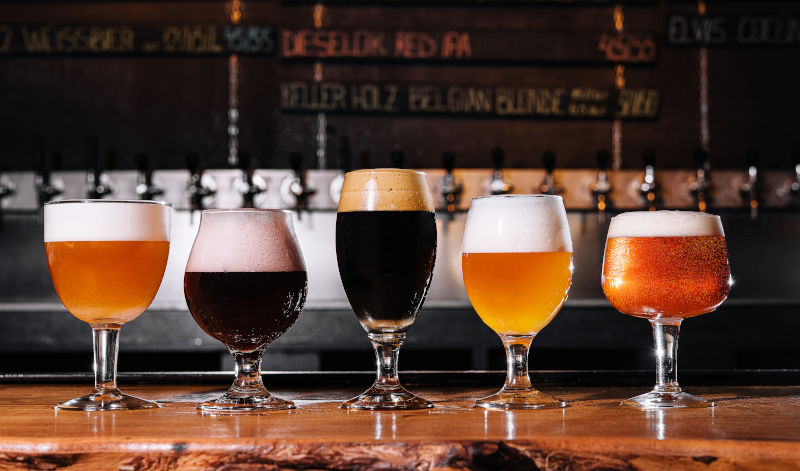 Since the craft beer movement, a few more beer styles have been added

Ale: tastes fruity, aromatic, dark, without hops
Altbier: top-fermented, dark, pronounced malt character
Berliner Weisse: light, refreshing and tart, only from Berlin
Bock beer: malty, strong, often dark, high original gravity
Export: refreshing, tart, somewhat stronger, light or dark
Fruit beer: mainly known for Belgian beers
India Pale Ale (IPA): strong, intense, fruity, high hop content
Kellerbier: unaged beer with turbidity, very drinkable
Kölsch: light, malty, mild, top-fermented
Lager: mild, palatable, almost sweetish
Pilsner: golden, sparkling, tart
Porter: malty, almost black, tart, with a creamy head
Stout: dark, heavy, good in winter
Trappist beer: light, strong beer, brewed by monks
Wheat: sweetish, full-bodied, refreshing, made from at least 50 percent wheat malt
Buying beer:
If you want a detailed overview of all types of beer and their characteristics, you should take a look here: Beer types from A-Z
Alcoholic varieties: Wine
In the alcoholic beverage category, wine is considered by many to be the finest drink. There are a thousand ways to get to the product, from stomped-on-foot to multiple wooden barrels, from Federweißen to Beerenauslese. Wine comes onto the market as red wine, white wine, rosé wine and as new wine (Vino nuovo, Federweißer). Here are the most important red and white wine varieties:
Red wine varieties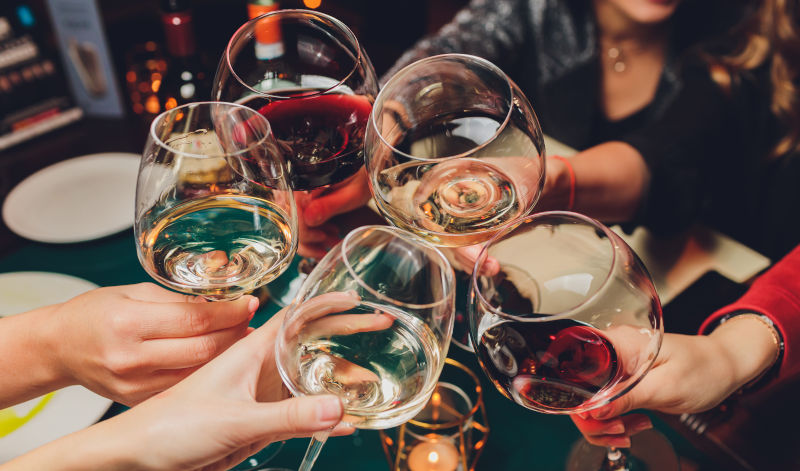 Whether white wine, red wine, rosé or sparkling wine - the variety of wine types is huge

White wine varieties
Chardonnay: fruity, versatile, easy to drink
Gewürztraminer: aroma bomb from Alsace, very spicy
Pinot Blanc: Pinot Blanc, animating acidity, restrained fruity notes
Pinot Gris: Pinot Gris, light, fruity summer wines
Riesling: King of the whites, multi-faceted, mineral, can be stored for a very long time
Sauvignon Blanc: crisp acidity, light aroma
Buy wine & co:
Sparkling wines, liqueur wines and co.
In addition to sparkling and semi-sparkling wines, which differ from classic red, white and rosé wines mainly due to their carbon dioxide content, port wine is also an alcoholic wine.
Port wines, also known as sweet wines, are aged wines that come from the region around Porto and are also stored there. Here you will find an incomplete overview of these other spirits, which also include liqueur wines and other similar products.
Fruit wine (cider, cider)
sherry
Port wine
Madeira (fortified wine)
Vermouth or vermouth (liqueur wine flavored with herbs)
Are you interested in the difference between sparkling and semi-sparkling wines? Or would you like to know what distinguishes champagne from ordinary sparkling wine? Then you can read all about it here: All sparkling wines explained
Spirits types at a glance
Spirits, unlike beer and wine, are produced by distillation. And they must have a minimum alcohol content of 15 percent. All alcoholic varieties that fall under the spirits category have at least this in common.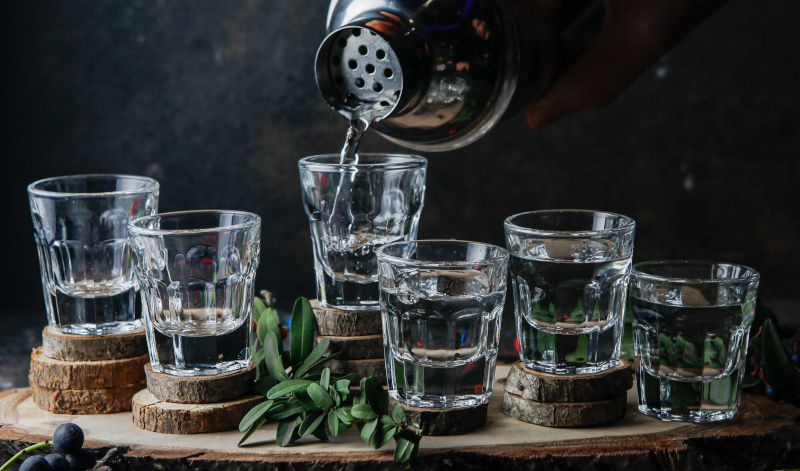 There are three basic types of spirits: Brandy, spirit and liqueur.

Attention! There are exceptions here too. Egg liqueur, for example, may also have a lower alcohol content. You can find out why this is the case in this article: All about eggnog. But as is so often the case, the saying goes: exceptions prove the rule. So let's take a look at the differences between the individual types of spirit.
Brandy - the mother of all spirits
The most basic type of alcoholic spirit is probably brandy, sometimes also called fruit water. The ingredients are mashed and fermented and the remaining liquid is distilled - hence the name. There are various basic ingredients, which in turn result in different types of spirits:
Spirits made from sugar cane: e.g. rum
Fruit brandies: e.g. calvados, fruit schnapps, single-variety fruit brandies such as plum or redcurrant
Brandies made from wine: e.g. cognac, armagnac, brandy
Brandies made from marc: e.g. grappa
Spirit
Unlike brandy, fruit is soaked in neutral alcohol to make a spirit and the mixture is distilled. This is done with ingredients that contain less fructose and would therefore hardly release any aromas during mashing. For example:
Gin is also produced using the spirit method.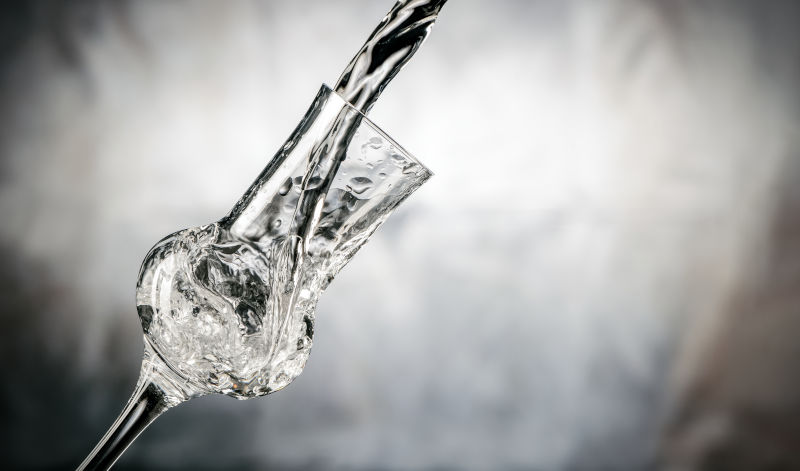 Unlike brandy, gin is not mixed, but the ingredients are soaked in raw alcohol - macerated, as it is called in the trade.

Liqueurs
Liqueur is based on flavored schnapps, enriched with extracts from plants, fruits, coffee, oils, etc. Liqueur has a minimum alcohol content of 15 percent and a minimum sugar content of 100 grams per liter. Liqueur can take on many different colors and is usually thicker than schnapps:
Fruit l iqueurs (made from e.g. apricots, bitter oranges, strawberries, currants, cherries, coconut, apricots, oranges, peaches, lemons, etc.).
Bitter l iqueurs (made from herbs and spices/fruits/roots)
Crèmes (e.g. bananas, currants, peppermint, raspberries, chocolate)
Emulsion liqueurs (e.g. egg liqueur)
Almond liqueurs
Whisky liqueurs (with chocolate, cream, oranges, peaches, honey, herbs)
Curacao (with bitter orange)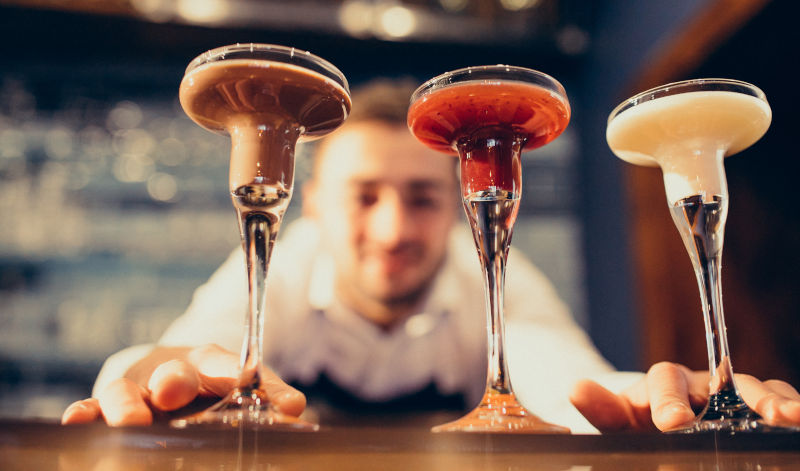 Liqueurs are mainly defined by their sugar content

Buying spirits:
As you can see, the world of alcoholic beverages has plenty of destinations. We hope you now have a better overview than before.
Alcoholic varieties: Where to buy?
If you value quality, the best place to buy alcoholic varieties is in specialist shops - or from us! We offer you a huge selection of high-quality craft drinks that are guaranteed to satisfy every palate. Have fun on your discovery tour! To the store