Many of us drink at least one cup of coffee a day. So how cool if you get a gift that you can actually use - and pimp your everyday life in the process. Here you'll find great coffee packages that make a great gift:
1st Classic Caffee Tasting Set Mix - A colorful blend for every taste
Suitable for: Adventurous people, connoisseurs
Great for: Birthdays, Christmas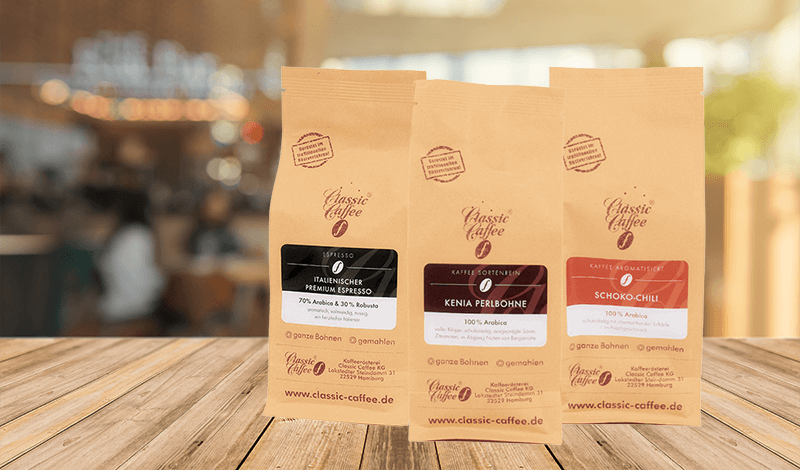 This coffee set is the all-round carefree coffee package. A strong southern Italian espresso, a strong premium coffee from the Kenyan pearl bean and a great aromatic coffee with a chocolate-chili flavor. Choose between whole beans and ground coffee.
Included in the set: Chocolate chili, Kenya pearl bean, Italian premium espresso - 250 g each
Taste: The aroma coffee is chocolaty with a pleasantly spicy aftertaste and the espresso and pearl bean coffee are nice and strong.
Price: 28,34 €
Directly to the Classic Caffee tasting set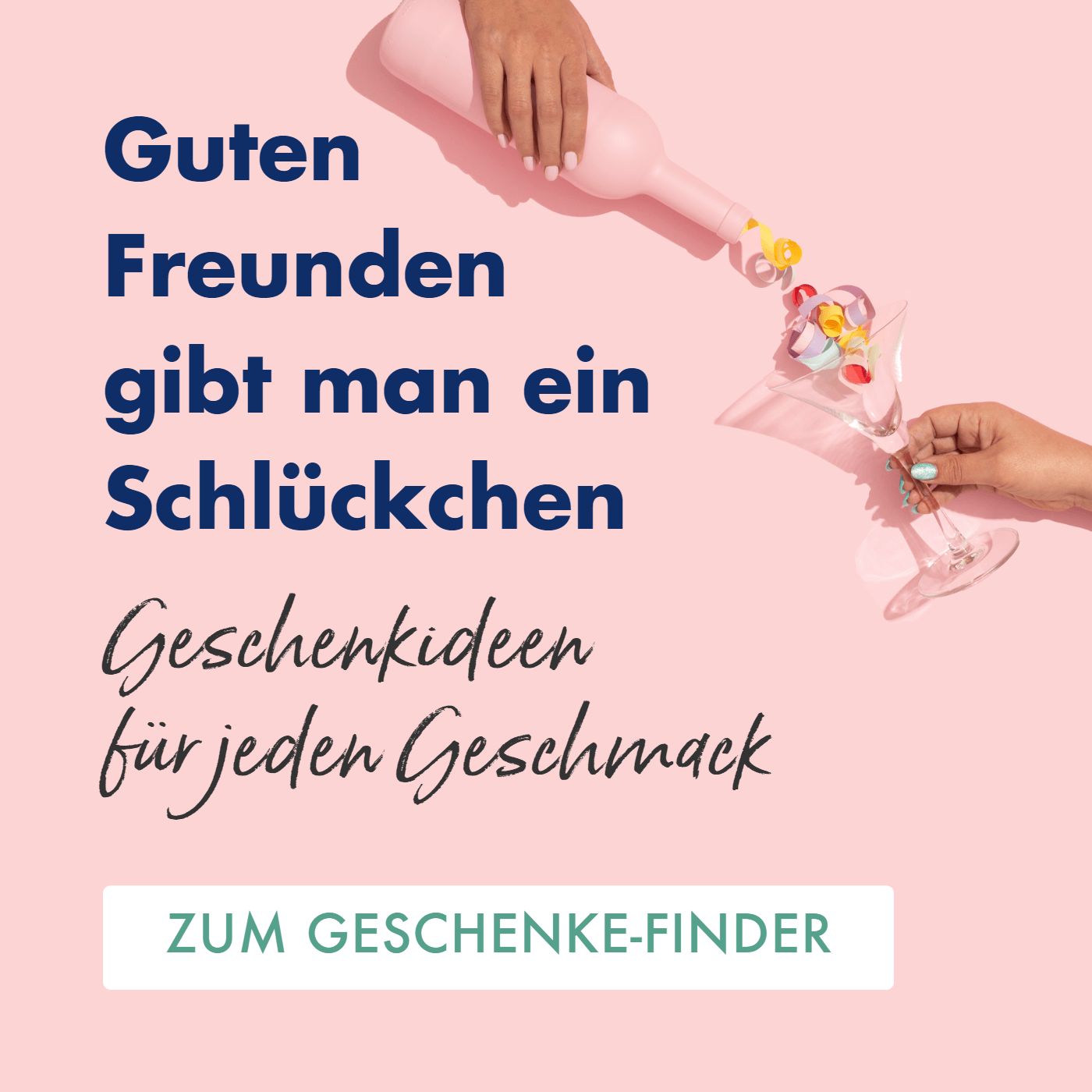 2nd Indie Roasters espresso set - gift for caffeine junkies
Suitable for: Connoisseurs, the adventurous
Great for: Birthdays, Christmas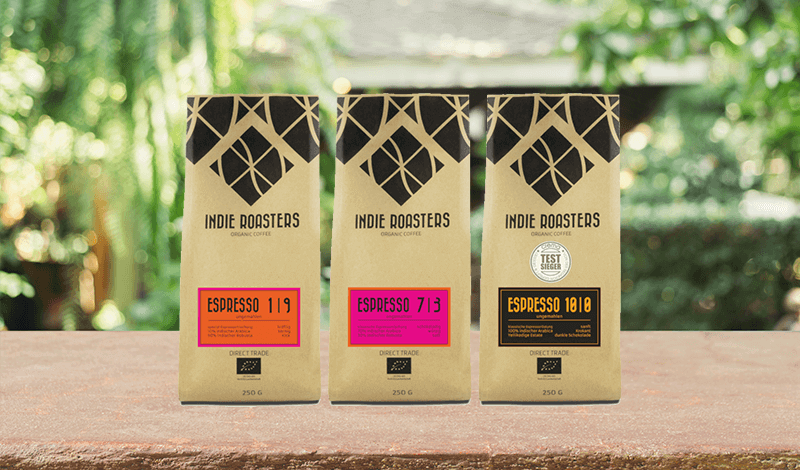 If you value artisan coffee, Indie Roasters is the right place for you. The small Bielefeld-based manufactory roasts coffee by hand and achieves outstanding taste sensations. The team also sources its coffee beans from 'direct trade' - i.e. directly from coffee farmers in India at fair prices. Their espresso varieties make a great gift for caffeine junkies and connoisseurs who value the origin of their coffee.
Includedin the set: 7 | 3 espresso blend, 10 | 0 single origin espresso, 1 | 9 specialty espresso blend, 3x 250 g each
Taste: strong, aromatic
Price: 27,40 €
The espresso set from Indie Roasters is the right gift? Buy it here
3rd coffee Hamburg blend in a duffel bag - for Hamburg fans
Suitable for: Beginners, connoisseurs
Great for: Birthdays, Christmas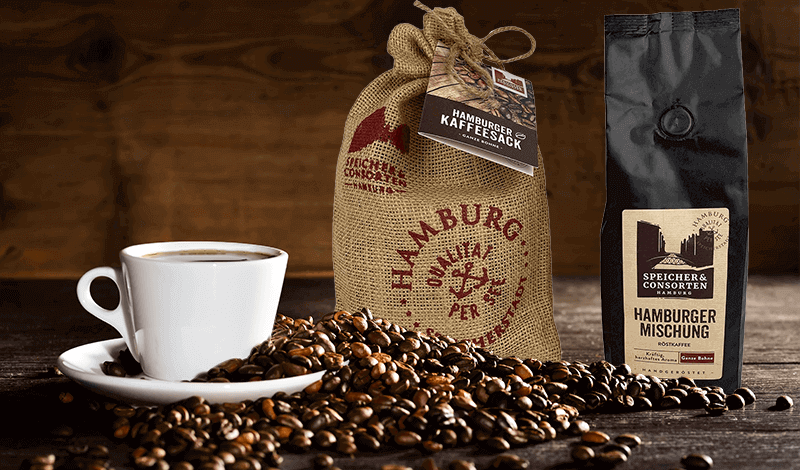 If you have fans of the Hanseatic city in your family or circle of friends who also like to drink coffee, you should definitely give the "Hamburger Mischung" coffee from Speicher & Consorten as a gift. The delicatessen from the Speicherstadt warehouse district has dedicated itself to Hamburg's finest delights - and that's quite a lot due to its status as an international trading hub. The coffee comes from South America, but is roasted locally in the Speicherstadt, where it gets its strong aromatic taste. And as a true Hanseatic citizen, the coffee naturally only comes in a duffel bag!
Taste: strong, aromatic
Price: 7,90 €
Sounds good? Hamburg blend in a duffel bag as a gift now
4th CafCaf coffee - gift for world saviors
Suitable for: Beginners, connoisseurs
Great for: Birthdays, Christmas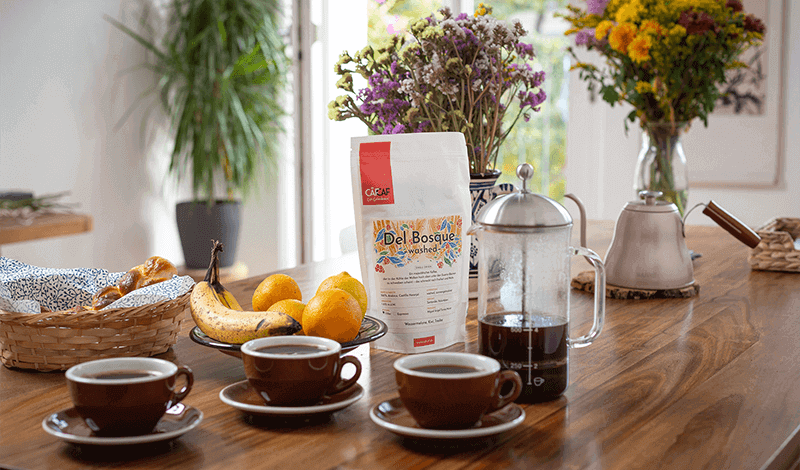 CafCaf are the superheroes of the coffee industry. The Potsdam roasters don't just put any beans in the drum, but only those of THEIR Colombian coffee farmers. That's right, CafCaf only uses direct trade coffee, for which they also pay fair prices - quite an exception in the business. The beans are also roasted in a special roasting process, so that not only a clear conscience but also an excellent taste ends up in the bag. Available for both coffee and espresso fans. If you want to save the world, you should definitely drink CafCaf!
Taste: depending on the bean & roast, but always damn tasty!
Price: from €14.90
Do your loved ones want to make the world a better place? Give CafCaf coffee as a gift now
5th coffee spirits - a gift for anyone who can't get enough of coffee
Suitable for: Beginners, connoisseurs, adventurous people
Great for: Special occasions, Christmas, birthdays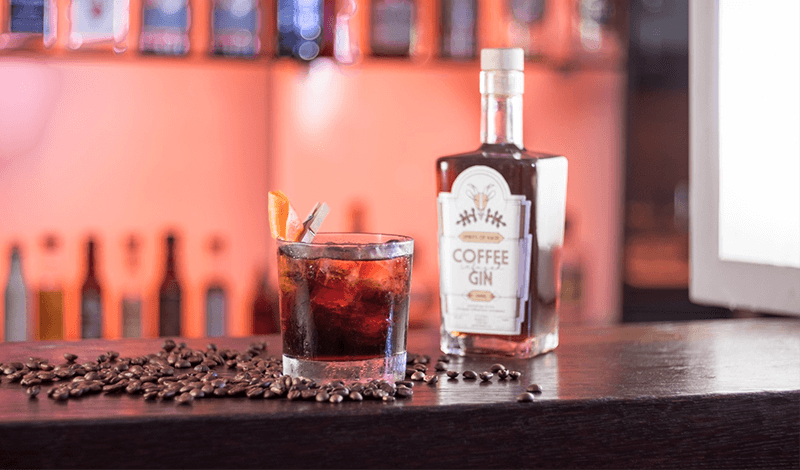 There are those people who would prefer to only drink coffee. But instead of just giving coffee beans as gifts every year, you can also switch to spirits that capture the taste of coffee. We can recommend the CO'PS coffee liqueur, which you may already know from the VOX TV show "Die Höhle der Löwen". Another very special drop is the Rose Valley coffee liqueur, which is made from organic Colombian coffee and Madagascan vanilla. Also excellent: the coffee gin from Spirits of Kaldi - fruity, tart and with great espresso aromas!
More coffee gifts
Haven't found the right gift in our recommendations? Then take a look at our coffee range now, buy a voucher for our store or take a look at our other gift recommendations: