Beer gifts are always welcome among beer lovers. And you can't really go wrong with a high-quality craft beer. Beer always cuts a fine figure - whether as a gift with beer for Father's Day or an alcoholic gift for a birthday or Christmas. However, it is often difficult to find the right beer gift for the right occasion in front of the drinks shelf or in a brewery's online store. That's why we've added a few recommendations here on who and for what occasion beer is a suitable gift.
1st Tyrell beer menu - beer gift for connoisseurs
Suitable for: Connoisseurs, adventurous people
Great for: Christmas, special occasions, Valentine's Day, birthdays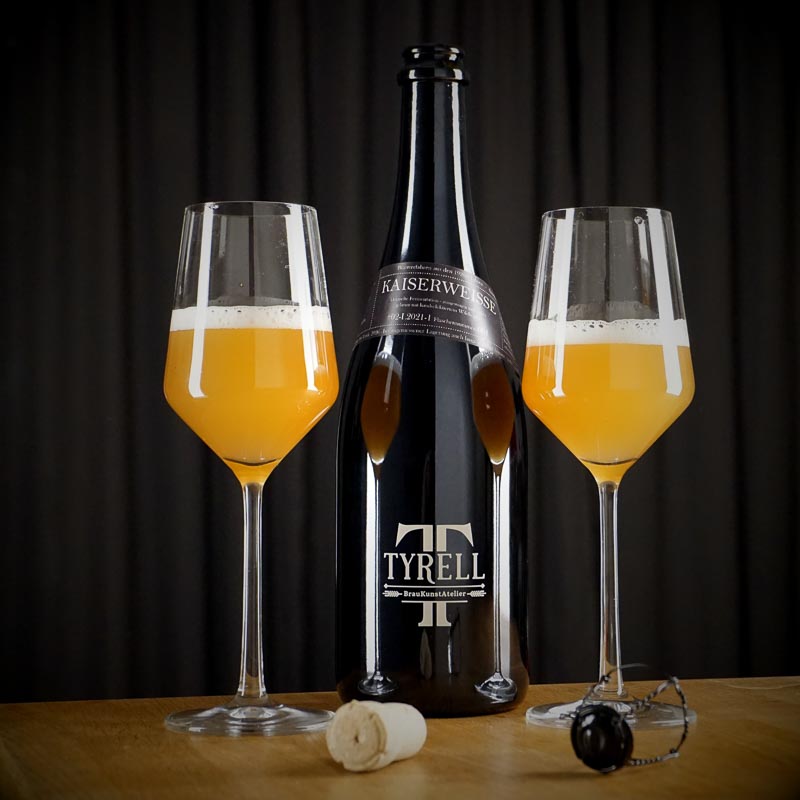 Thomas Tyrell, the former master brewer at Stone Brewery Berlin, has been brewing exciting beer creations in bottle fermentation and small batches for several years. Designed to accompany a three-course meal, this alcoholic gift will delight anyone who knows how to distinguish an IPA from a pale ale and is not averse to the art of brewing with unusual ingredients such as kaffir lime leaves. Makes a great alcoholic birthday present or under the Christmas tree - and also makes a great impression on Valentine's Day. The long-necked, minimalist bottles alone are definitely an eye-catcher!
Included in the set: Kaffirweisse (Tripel Berliner Weisse) + Kaiserweisse (Imperial Berliner Weisse) + Amburana (barley wine) - 3x 0.75 l
Taste: Berliner Weisse - rather tart, fruity aromas, superbly balanced with exciting spices. Barleywine - rather sweetish, towards caramel with a fine acidity.
Price: 55,50 €
Give the Tyrell Beer Menu 2021 as a gift now: Buy here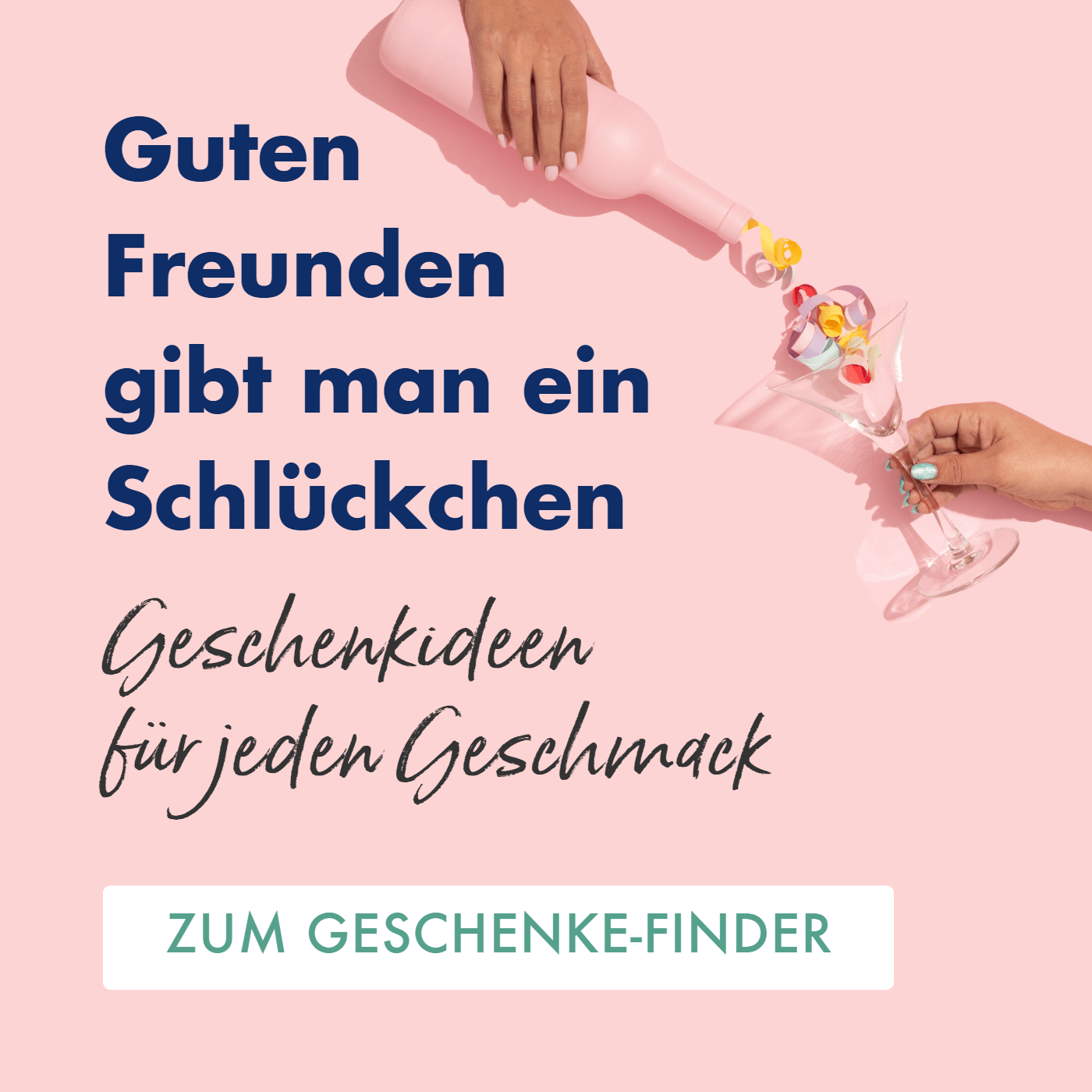 2nd craft package - beer box with online tasting
Suitable for: Beginners, adventurous people
Great for: Birthdays, Christmas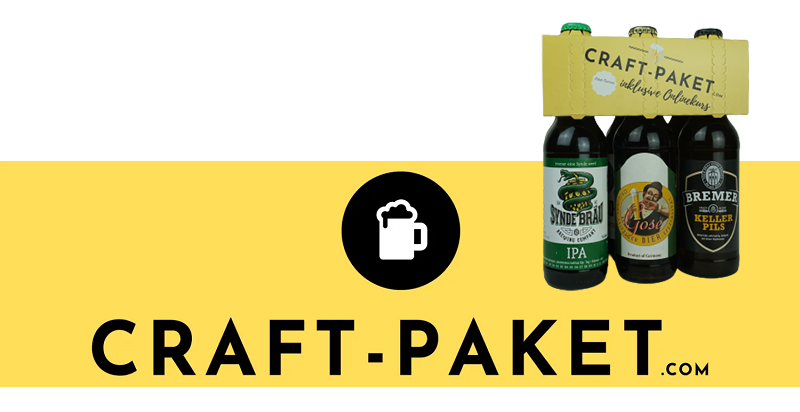 The craft package is the perfect beer gift for anyone who has always wanted to get into the world of beer flavors or is always trying out new things anyway. With six exceptional craft beers from different corners of Germany, beer sommelier Ludwig Reinhold guides you through the variety of flavors. The best thing is that you can visit the online tasting at any time from anywhere. A great experience gift, without the stress of appointments.
Included in the set: Leipziger Gose + Keller Pils from Freie Brau Union Bremen + IPA from Synde Bräu + Schneider Weisse Eisbock + Baltic Porter from BRLO Brewery + Rauchbier from Zwönitz Brewery + online tasting course
Taste: There's pretty much everything here. From fruity to chocolaty to smoky.
Price: 29,95 €
Click here for the craft package with online tasting: Give as a gift now
3rd gift from the gods - craft beer gift from the Wacken brewery
Suitable for: Newcomers, metal fans and true Wackenians
Great for: Birthdays, Christmas, Father's Day, Mother's Day, Valentine's Day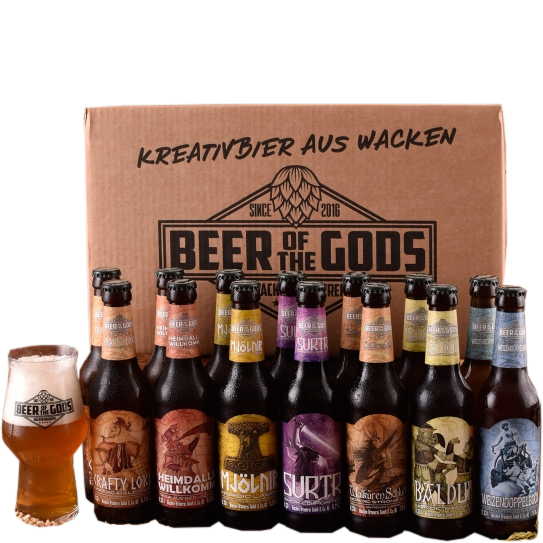 The beer of the gods! Mjolnir, Sleipnir or the Valkyrie Sip are not only the perfect gift for friends, Vikings and metalheads, but also for craft beer fans. The micro-brewery from Wacken in Holstein brews across all beer styles and delights with its Warrior IPA as well as its Smoked Porter. This craft beer set has the right beer for every taste.
Included in the set: Up to 11 different types of beer (depending on the microbrewery's stock)
Taste: Divine! From the sweet dark beer to the tasty, fresh light beer to the mixed beer drink with mead.
Price: 32.99 € (plus deposit)
You can order the beer joy of the gods directly here: To the set

By the way! Is the decision too difficult for you? Then simply give someone a gift voucher for our store. You can get one here: Buy voucher
4th Nittenauer non-alcoholic craft beer set - drinks gift without alcohol!
Suitable for: Beginners, connoisseurs, adventurous people
Great for: Birthdays, Easter, Father's Day or Mother's Day
The non-alcoholic craft beer set from Brauhaus Nittenau is the perfect gift for anyone who loves beer but doesn't really like alcohol. With the Lola Coffee Porter, the WIT, which is brewed in the style of a Belgian beer with orange peel and coriander seeds, and the non-alcoholic IPA Le Chauffeur, the Nittenau master brewer has created three excellent beers that not only alcohol-free connoisseurs but also beer connoisseurs will love!
Included in the set: Lola Coffee Porter non-alcoholic + WIT non-alcoholic - orange peel & coriander + Le Chauffeur - non-alcoholic IPA
Taste: The Porter chocolaty with a wonderful roasted coffee aroma, the WIT fruity and refreshing, the IPA wonderfully hoppy and beautifully fruity
Price: 21,60 € (plus deposit)
Get the non-alcoholic set here: Give away directly
5th Kiesbye Waldbier - gift for fans of something special
Suitable for: Connoisseurs, adventure seekers
Great for: Birthdays, special occasions, Christmas
Axel Kiesbye's beers are a special gift even for craft beer enthusiasts. The brewer, beer sommelier and beer academy founder brews his forest beer with blossoms, leaves and grated wood from the wooden pear and coaxes the finest aromas the beer world has to offer from this tough fruit. Both the wood pear beer and its barrel-aged oak beer are the ideal alcoholic gifts for people in search of something special.
Taste: delicately tart with woody notes, floral hops, caramel-malt and vanilla aromas
Price: € 19.90 (plus deposit)
Forest beer for beer connoisseurs? You can get it here: To the Kiesbye store
6th Hertl's Craft Beer Set - Beer gift for those who like to experiment
Suitable for: Connoisseurs, the adventurous
Great for: Birthdays, Christmas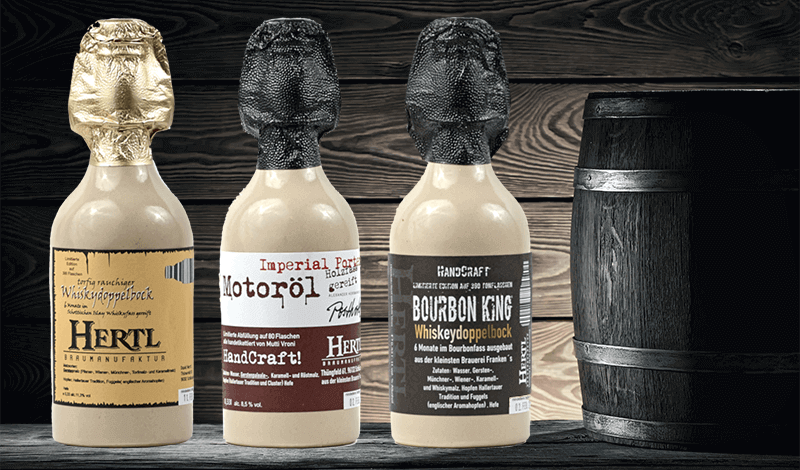 Anyone looking for unusual craft beer gifts will definitely find what they are looking for at Braumanufaktur Hertl. The microbrewery from Schlüsselfeld in Bavaria is not only very busy, but also quite creative when it comes to its creations. The three craft beers from wooden barrels are definitely one of them! Two whisky doppelbock beers, matured for different lengths of time in different barrels, join a wonderfully intense imperial porter. Delights beer and whisky fans alike!
Included in the set: Whisky Doppelbock + Imperial Porter motor oil - Bourbon King - Whisky Doppelbock
Taste: Whisky Doppelbock: wonderfully smoky & dry, motor oil: chocolaty and intense, Bourbon King: full-bodied, strong, intense
Price: 29,90 €
Go to the wooden barrel aisle here: Buy now
More great beers to give as gifts:
Haven't found the right beer gift yet? Don't worry, we have even more on offer! Click here to go to our craft beer range. We also have more recommendations for you: