Gin makes an excellent gift for anyone who likes a sophisticated drink - whether for Christmas, a birthday or any other event. Gin is THE trend spirit of recent years. There is now such a huge range that it is difficult to keep track of it all. Fortunately! Because this also means that there is something for every taste. While our gin range is constantly growing, we have a few special gin recommendations for you that make ideal gifts.
Find a special gin to give as a gift now:
1. gin gifts with special botanicals
For gin lovers around the world, there is nothing more exciting than discovering new botanical combinations. Gin distillers throw the most unusual ingredients into the still. We have picked out a few gins for you here that come up with just such special botanicals. These gins are therefore ideal as gifts for all gin lovers with a thirst for discovery.
Unusual gins to give as gifts: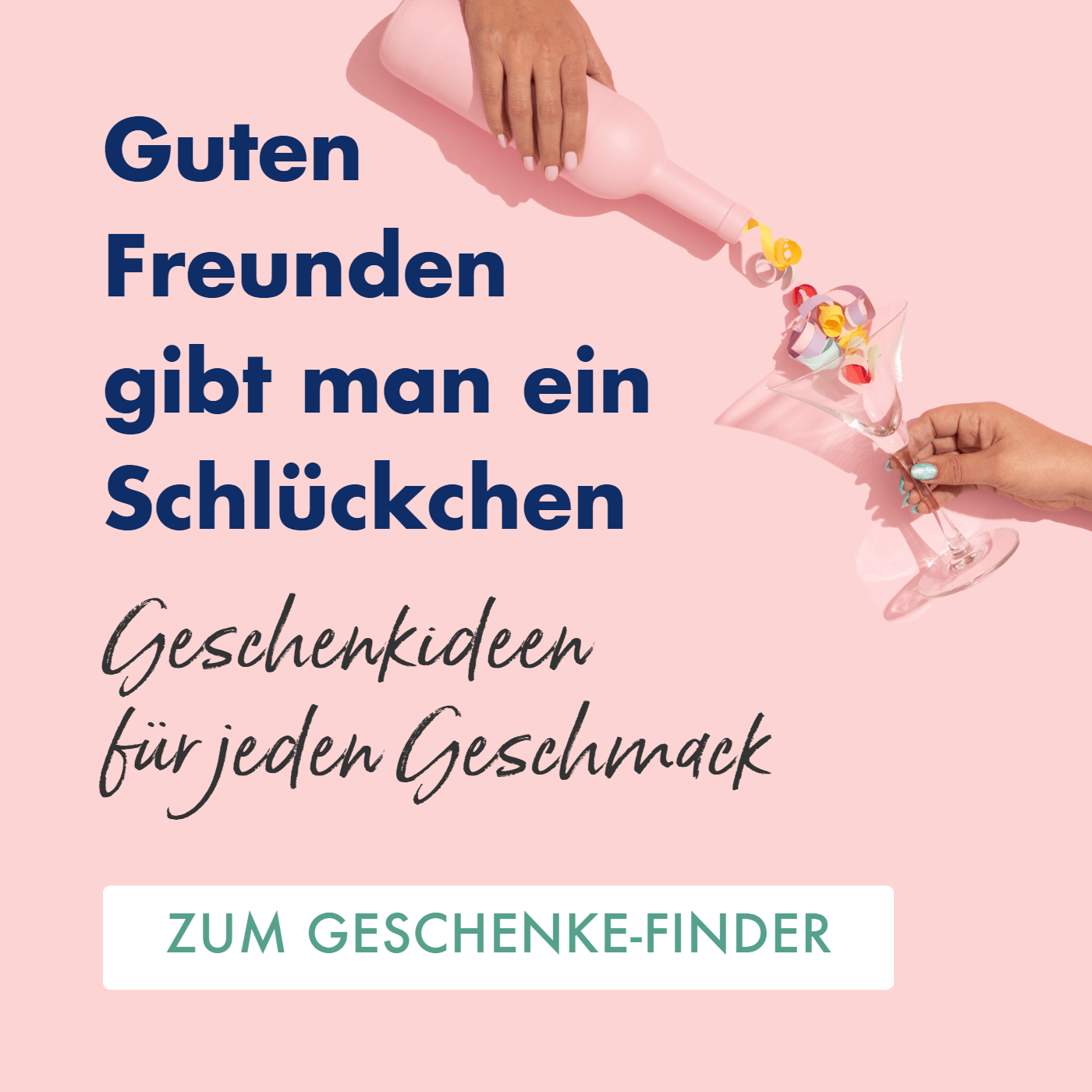 2nd gin tasting sets to give as gifts
Is the selection of great gins just too big? Then why not give a gin tasting set as a gift! Whether for a birthday, under the Christmas tree or just because - gin tasting sets are always a good gift, because you can find tried and tested classics as well as new and unknown delights. When you give a gin tasting set as a gift, you are guaranteed to hit the mark.
Gin gifts - tasting sets:
3. give gin as a gift for the home bar
Looking for a gift for cocktail lovers? With a good spirit, you're on the right track! You can mix an infinite number of cocktail creations with gin in particular. We recommend giving a classic London dry gin as a gift so that your recipient can really let off steam behind the bar. It goes well with pretty much all other flavors.
Gin gifts for mixing cocktails:
4. gin gifts without alcohol
How often do you fancy a delicious gin and tonic but don't really fancy alcohol? Help your loved ones solve this dilemma by giving them an alcohol-free gin! The range of non-alcoholic gin alternatives is now almost as wide as that of regular gins. So you should be able to find the right gin gift for alcohol-free enjoyment. Alcohol-free gins are a great gift idea, especially for pregnant women or people who have to or want to give up alcohol for other reasons.
Alcohol-free gins as a gift:
5th gin gifts for Christmas
Looking for the right gin for under the Christmas tree? No problem. We have a few great Christmas gin recommendations for you that are perfect as Christmas gifts. Gin gifts are also a great idea during the Advent season - for example in the form of an Advent calendar.
Christmas gin gifts & advent calendars:
More high-quality gin gifts:
Didn't find the right gift for you here? Then either take a look at our gin range for the right gin gift for your loved ones or take a look at our other gift recommendations:
By the way: We also have vouchers for our store! Order voucher here & print directly