Are you looking for whisky gifts and want to give a very special whisky as a present - but just don't know which one to choose? We are happy to help! We have collected a few whisky gift recommendations. Whether you want to give special whisky varieties as a birthday present, a particularly smoky whisky under the Christmas tree, or you're simply looking for a whisky as a gift for cocktail enthusiasts - you're guaranteed to find the right one for you and your loved ones here.
1. gifts for whisky beginners
Anyone just starting out in the world of whisky is always happy to receive recommendations or a new whisky to discover. However, especially at the beginning, whiskies should not have too intense or special notes so that you can get a feel for the variety of whisky flavors. That's why we've put together a few ideas for whisky gifts that are ideal for whisky beginners.
Whisky gifts for whisky beginners: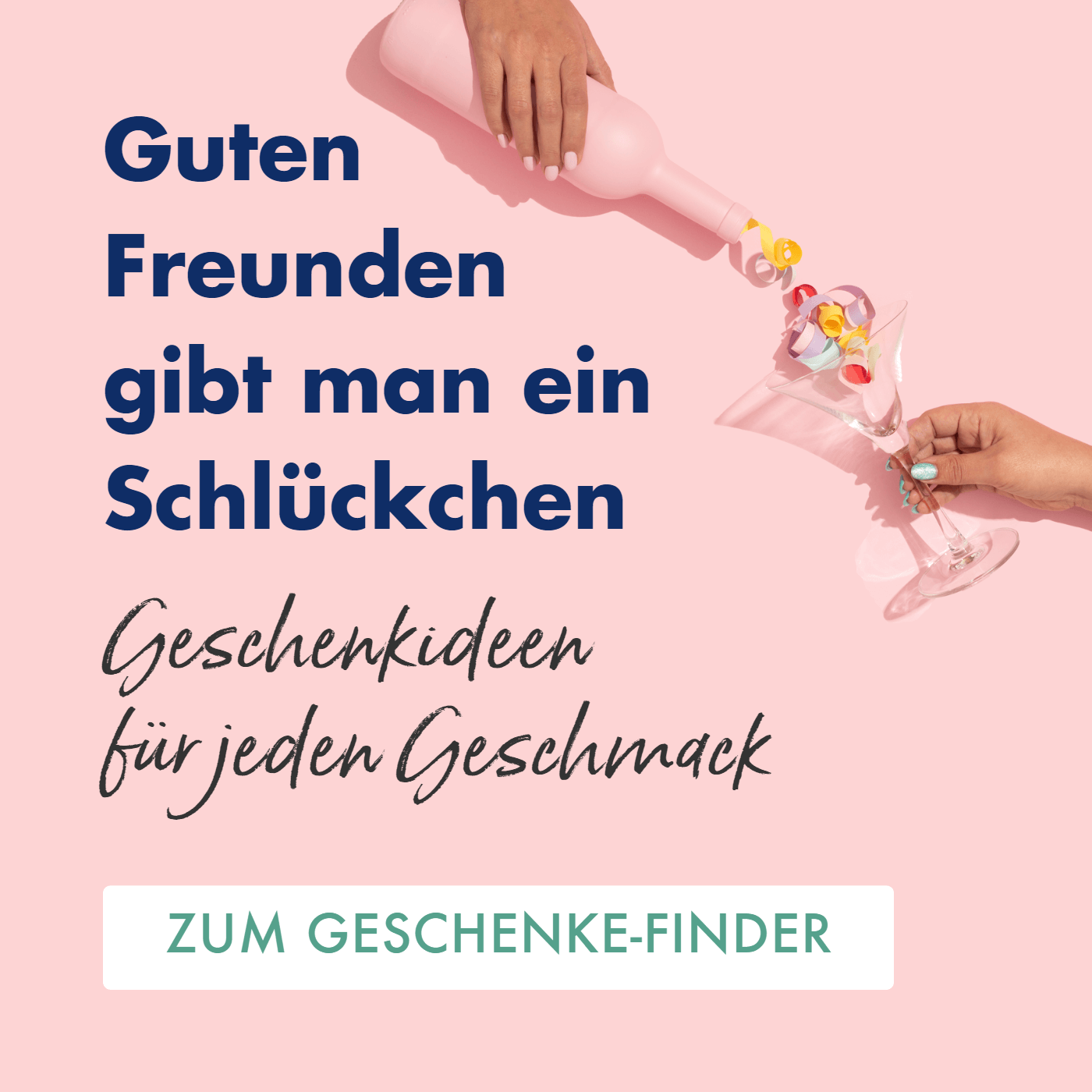 2. smoky whisky gifts
Do you have someone in your circle of friends or family for whom whisky just can't be smoky enough? Then we have the right whisky recommendations for every occasion - whether it's Christmas, a birthday or a company anniversary.
Smoky whiskies to give as gifts:
3rd whisky gifts for the home bar
For cocktail fans, a special spirit to complete the home bar is always a great gift. So how about a special whisky for outstanding cocktail creations? Here are a few whiskies that will cut a fine figure in any home bar (and cocktail bar!).
Whiskies to mix cocktails with as gifts:
4th German whiskies to give as gifts
Most whisky lovers swear by Scottish whiskies. But the German whisky landscape is also impressive. So if you want to give your whisky fan something special, why not give a whisky from a German distillery as a gift this year?
Whisky gifts from Germany:
5. whisky gifts for collectors
Is there a real whisky collector in your family or circle of friends - and you're looking for a gift for him or her of all people? No problem - these whiskies here make excellent gifts for collectors of high-quality whiskies.
Collector whiskies to give as gifts:
6. special grain whiskies as gifts
Whisky is not just about the distillery or special cask storage. The grain used also has an enormous influence on the taste. If you want to surprise your whisky lovers for a birthday, Christmas, company anniversary or just because, why not give them a corn or oat whisky as a gift?
Whisky gifts with special grains:
More whisky tasting sets to give as gifts:
Nothing suitable yet? You can find more whiskies and whisky liqueurs in our whisky range. Also great: Give a gift voucher for our store: Buy voucher. You can find more gift recommendations here: