20.04.2023
The Bellini is a refreshing and delicious cocktail that is perfect for brunches, weddings and other special occasions.
The original recipe for the Bellini consists of just two ingredients: fresh white peach puree and Prosecco, an Italian sparkling wine. Strictly speaking, the Bellini is therefore a long drink.
Bellini recipe
Ingredients (for 2 portions):
18 cl Prosecco
12 cl peach puree
Preparation:
Pour the peach puree into two champagne flutes.
Slowly add the Prosecco. Stir carefully.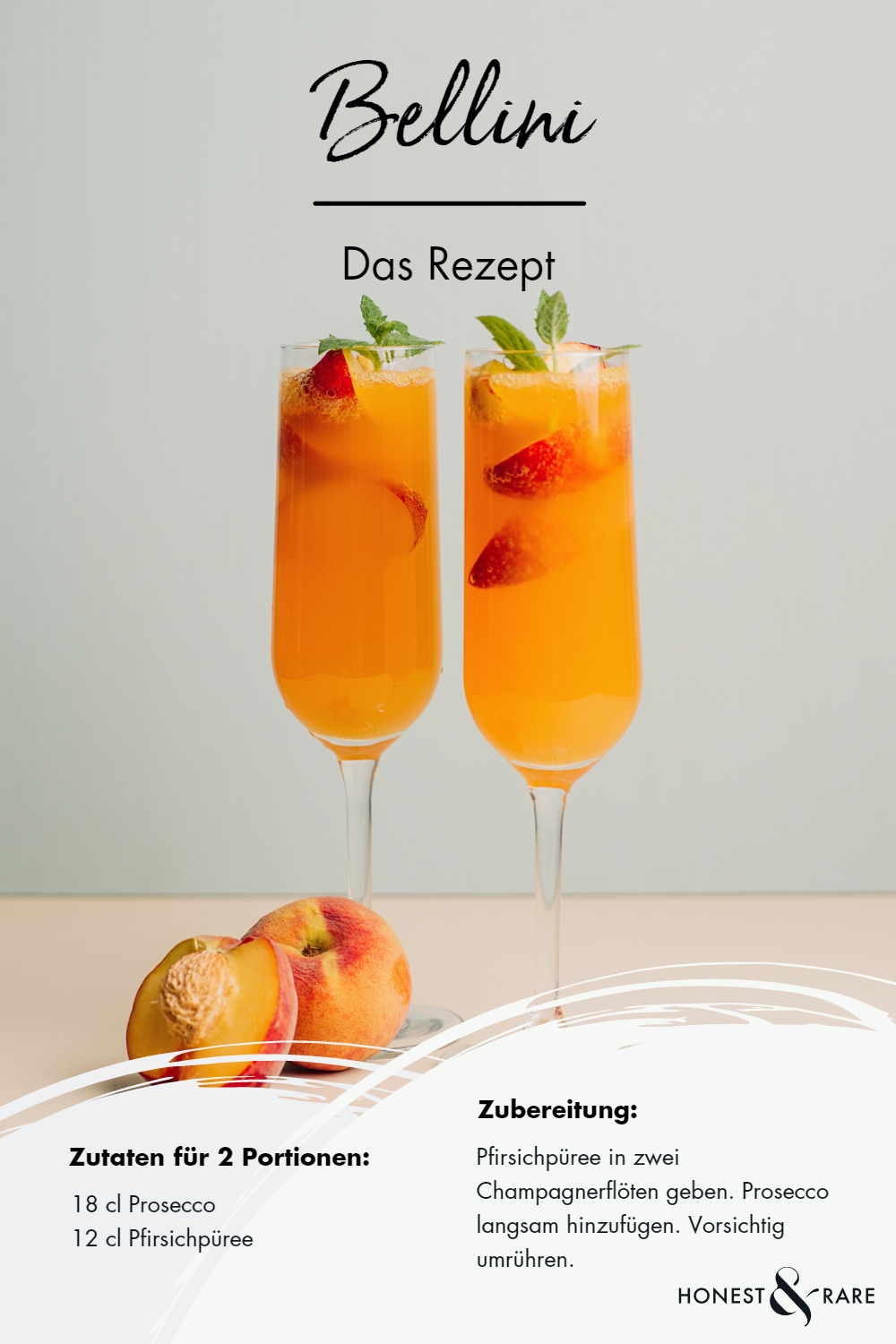 Things to know about the Bellini
The Bellini is a classic cocktail that originated in Venice, Italy, in the 1930s. It is named after the famous Italian Renaissance painter Giovanni Bellini, who was known for the use of bright colors in his artwork.
The drink was first created by bartender Giuseppe Cipriani at Harry's Bar in Venice and quickly became a favorite among the bar's patrons.
Cipriani was inspired by a particular painting by Bellini when creating the cocktail. In gratitude, he dedicated his drink to the painter.
The Bellini has been a popular drink among famous personalities for decades. Its fans include Ernest Hemingway, Truman Capote and Elizabeth Taylor.