17.02.2023
The German Mule is a variation on the classic Moscow Mule cocktail. Korn is used here instead of vodka.
German Mule recipe
Ingredients (for 2 portions):
6 cl Korn
24 cl ginger beer
4 cl lime juice
Preparation:
Pour the Korn and lime juice into a shaker and shake vigorously.
Fill the mule cup with ice and strain the drink into it. Top up with ginger beer and stir carefully.
Garnish with a lime wedge.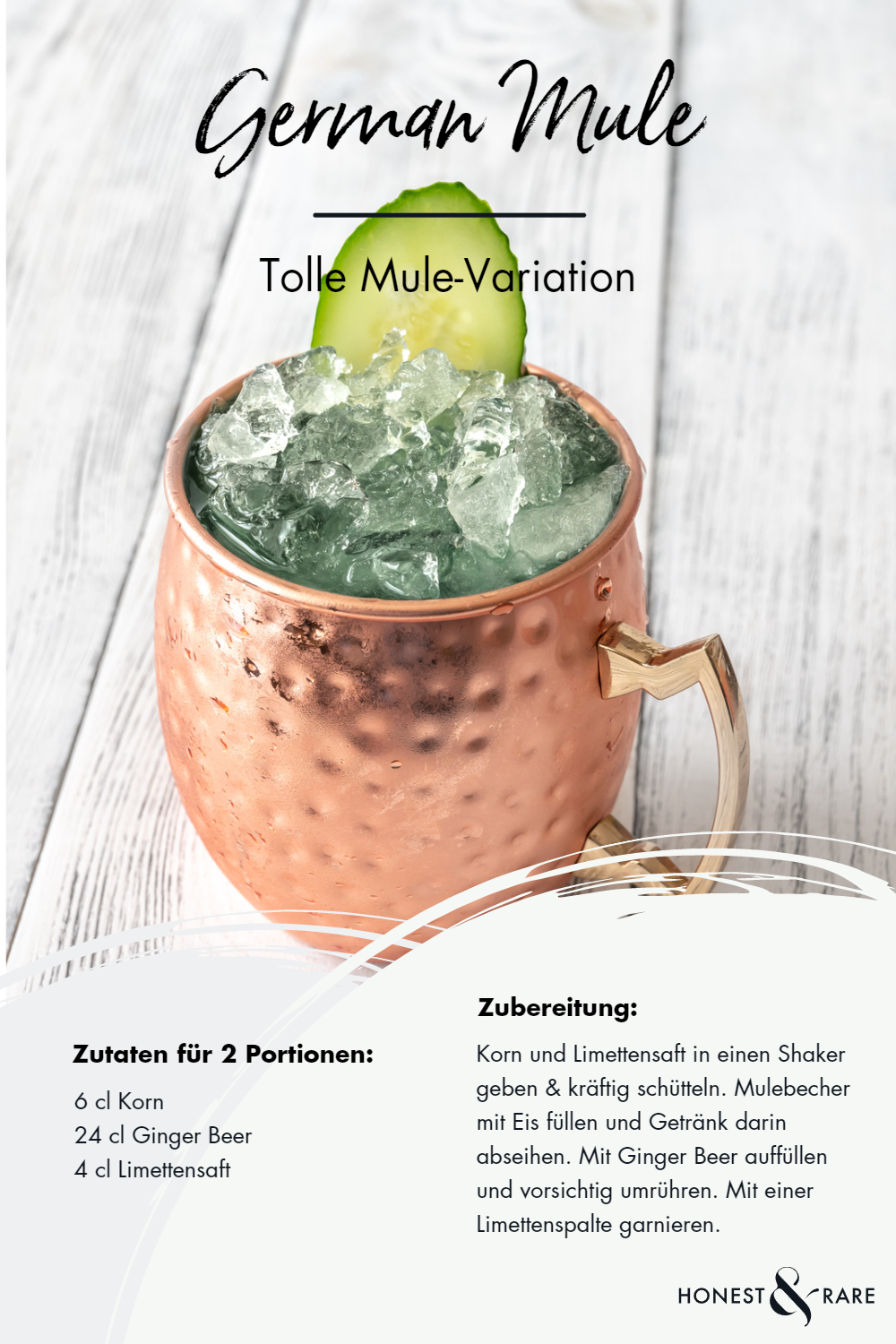 German Mule variations
There are also recipes that prepare the German Mule with herbal liqueur. This version of the German Mule has a unique herbal and spicy flavor and is a great option for those who like it a little wilder.
Simply use 6 cl of herbal liqueur instead of the grain and garnish the drink with fresh herbs such as basil and thyme.
There is also a German Mule variation with beer for the hard-boiled. Here, the ginger beer is replaced with a light wheat beer, sometimes also with a Pilsner. However, this no longer has much to do with a classic mule cocktail. For beer fans, however, this German Mule variation could be a real treat for the palate.