02.02.2023
The Daiquiri has a sweet and sour taste and is simple and refreshing.
Daiquiri recipe
Ingredients
45 ml rum
30 ml lime juice
15 ml sugar syrup
Preparation
Pour all ingredients into a shaker
Shake with ice cubes
Strain into a cocktail glass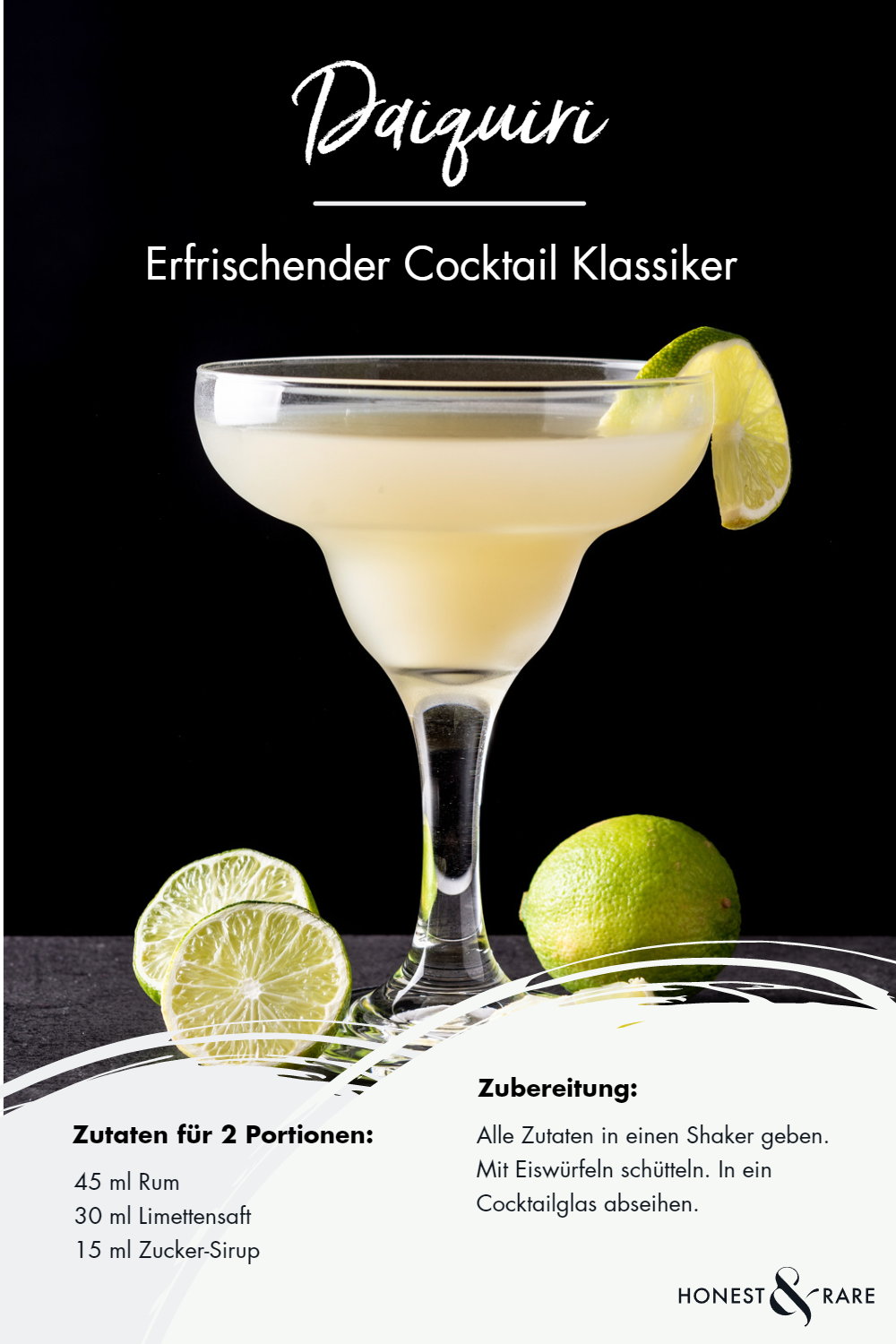 What tastes similar to Daiqiri?
Similar cocktails are the Caipirinha, the Mojito and the Piña Colada. All three cocktails are made with rum and contain lime and/or sugar cane syrup or sugar syrup.
Where does the Daiqiri cocktail come from?
The Daiqiri is a classic cocktail from Cuba that first became popular in the 1940s.
Can I use other alcohol instead of rum?
Yes, you can use other alcohol instead of rum to create a similar tasting cocktail. Vodka or tequila are both good alternatives to rum for the Daiqiri.