02.02.2023
The Americano is a classic cocktail that was invented at the end of the 19th century. It is a simple but sophisticated drink that is suitable for any occasion. You can find the recipe for an Americano cocktail here:
Americano - the recipe
Ingredients (for 2 people):
6 cl Campari
6 cl red vermouth
6 cl soda
2 orange peels (or slices)
Preparation:
Fill two highball glasses with ice.
Pour in the Campari and Vermouth.
Top up the glasses with soda.
Stir gently to mix the ingredients.
Garnish with an orange slice or zest and enjoy!
Note: You can vary the ratio of Campari and Vermouth as you wish. In the classic recipe, both are used in equal parts.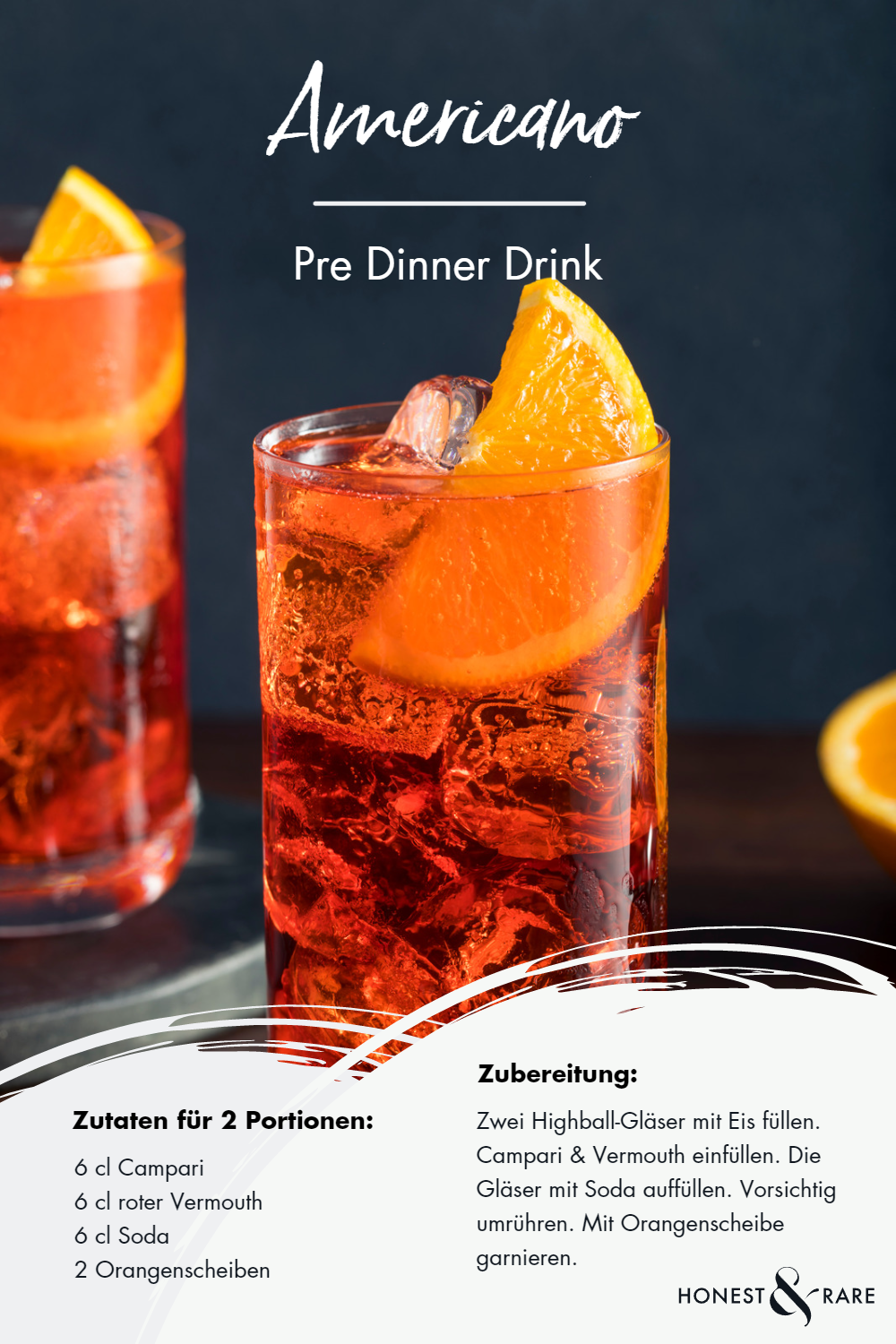 Substitute Campari
If you don't have Campari at home, you can easily replace it with another bitter liqueur. However, bear in mind that although bitter liqueurs have a similar flavor profile, they do not taste the same. You may therefore need to adjust the ratio of ingredients slightly.