02.02.2023
The Piña Colada is a creamy cocktail with an even creamier taste thanks to the coconut flavor. It tastes sweet and tropical in equal measure.
Piña Colada recipe
Ingredients:
2 cl white rum
4 cl Coco Lopez (coconut cream)
4 cl pineapple juice
4 cl cream
ice cubes
Preparation:
Place all the ingredients in a blender and mix well.
Add the ice cubes and blend on the highest setting until the mixture is nice and creamy.
Pour into two glasses and serve with a straw.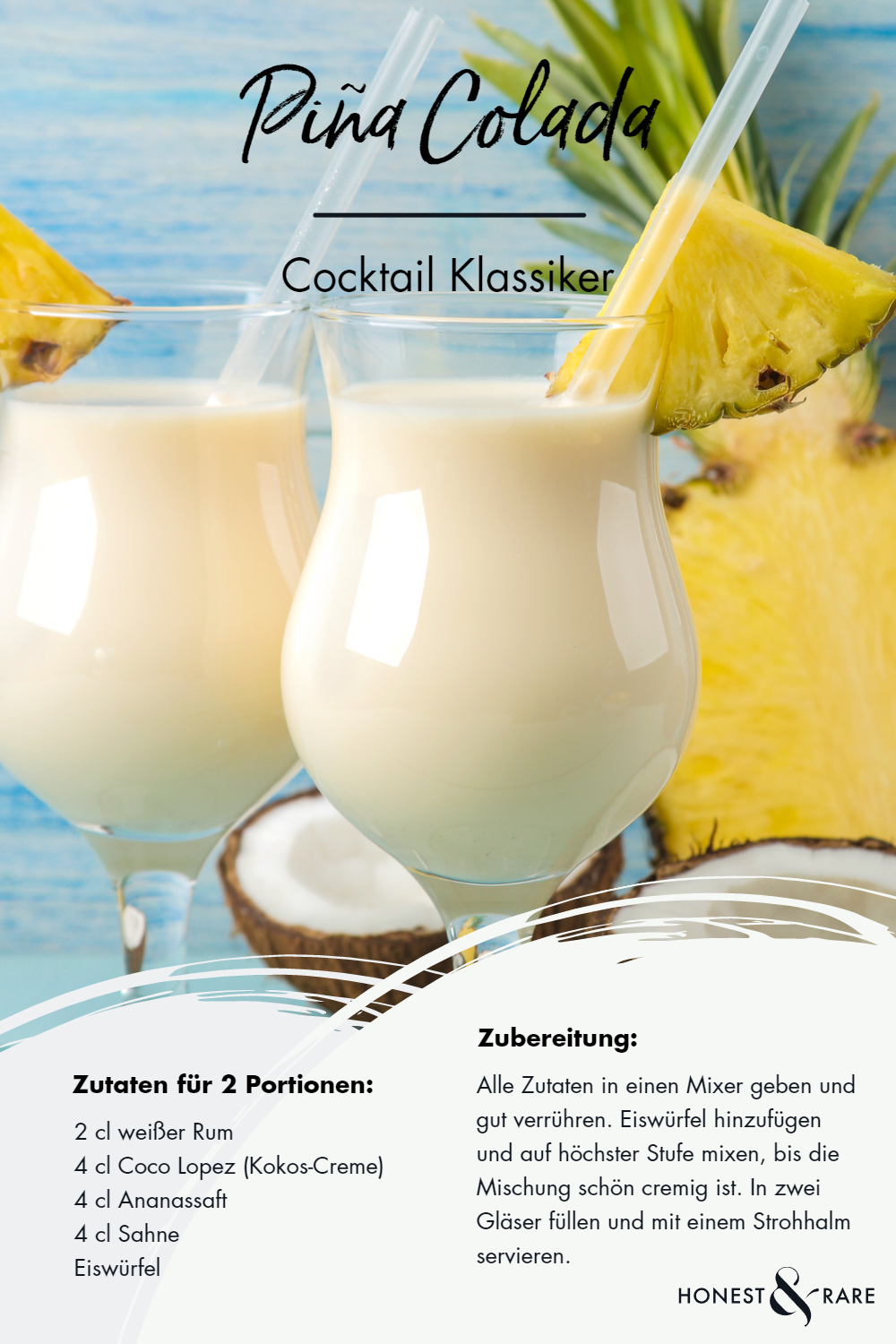 Which cocktail is an alternative to the Piña Colada?
An alternative to the Piña Colada could be a Mai Tai. This cocktail consists of white rum, orange liqueur, pineapple juice, lemon juice and maraschino liqueur.
What alternatives are there to Coco Lopez for the original Piña Colada?
There are a number of substitutes for Coco Lopez that can be used as a replacement for the original Piña Colada. Some popular alternatives are Coco Joy and Coco Reàl. All of these products are an excellent source of natural coconut flavors that give the Piña Colada its coconut taste.
Can you make a piña colada without cream?
Yes, that is possible. A piña colada can also be made without cream by using coconut milk instead of cream.