02.02.2023
The Negroni is a classic Italian cocktail made with gin, vermouth (also known as vermouth) and Campari. A balanced, bitter-sweet drink that is easy to prepare and always impresses! Here's how to mix the perfect Negroni:
Simple Negroni recipe
Ingredients (for 2 people):
6 cl gin
6 cl red vermouth
6 cl Campari
2 orange zests (to garnish)
Preparation:
Fill a mixing glass with ice.
Add the gin, vermouth and Campari.
Stir for approx. 20-30 seconds until well chilled and diluted.
Strain into two tumblers filled with ice.
Squeeze the oils from an orange peel over each drink (e.g. by twisting), then add the peel.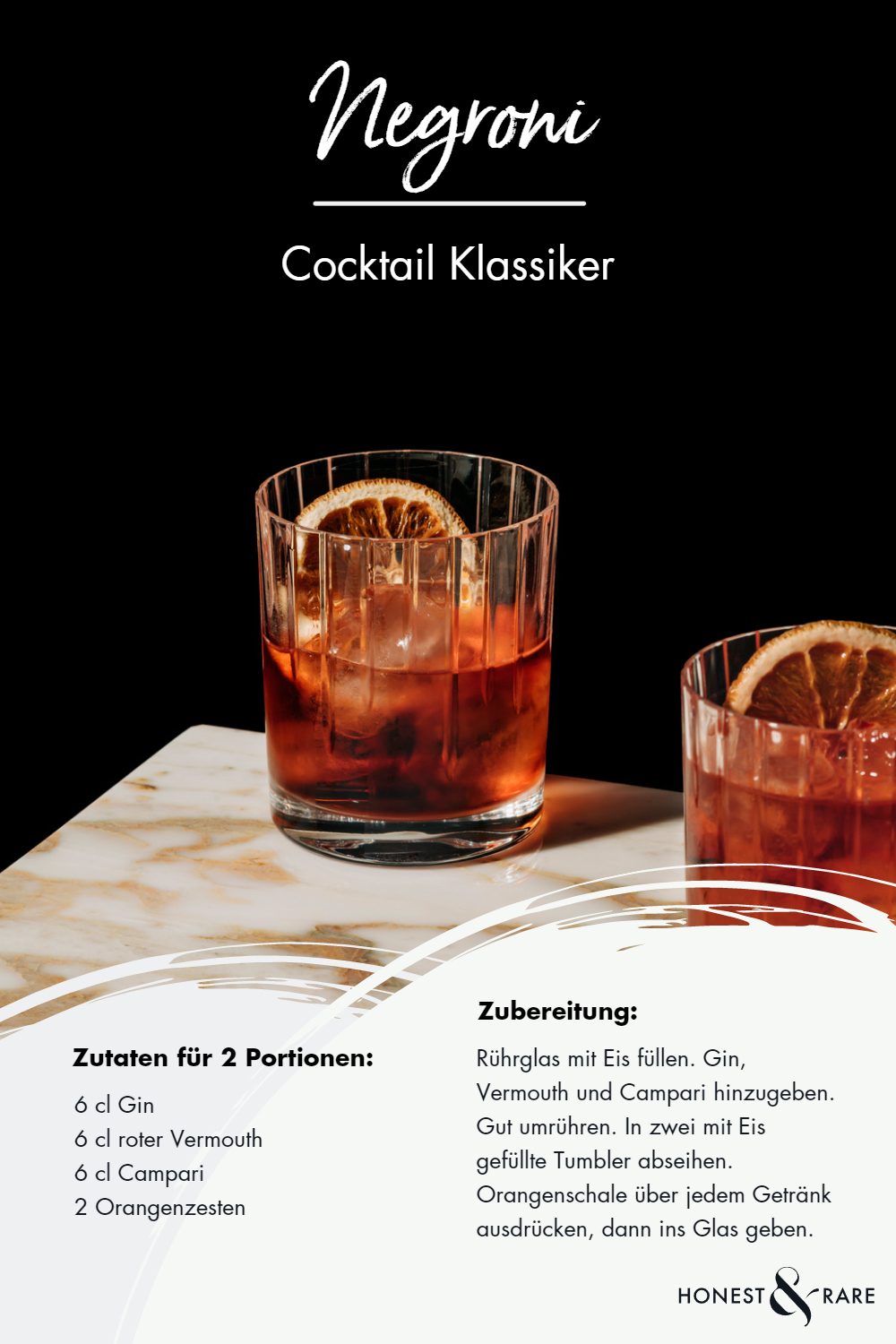 This cocktail can easily be prepared for a larger number of people. The traditional ratio of ingredients is 1:1:1, but you can adjust this as you wish and play with the individual ingredients.
How to replace Campari in the Negroni
Campari is a popular ingredient in cocktails, but if it's not available, that's no problem! You can also replace the Campari with another bitter liqueur to create the tart flavor. Note, however, that different liqueurs have different flavor profiles. So you may need to adjust the amount you add or the ratio of ingredients to achieve the desired flavor. Just experiment with different options to make your perfect Negroni with your favorite ingredients!