02.02.2023
The Irish coffee has a warm and calming effect, especially due to the whiskey and coffee. It is a classic cocktail that is often served after dinner or a night on the town.
Irish Coffee recipe
Ingredients:
2 cl Irish whiskey
4 cl coffee
4 cl whipped cream
2 teaspoons brown sugar
Preparation:
Pour the coffee into two cups.
Add the whiskey and brown sugar and stir well.
Carefully pour the whipped cream over the coffee.
Mix the coffee lightly with a spoon to blend the cream with the coffee.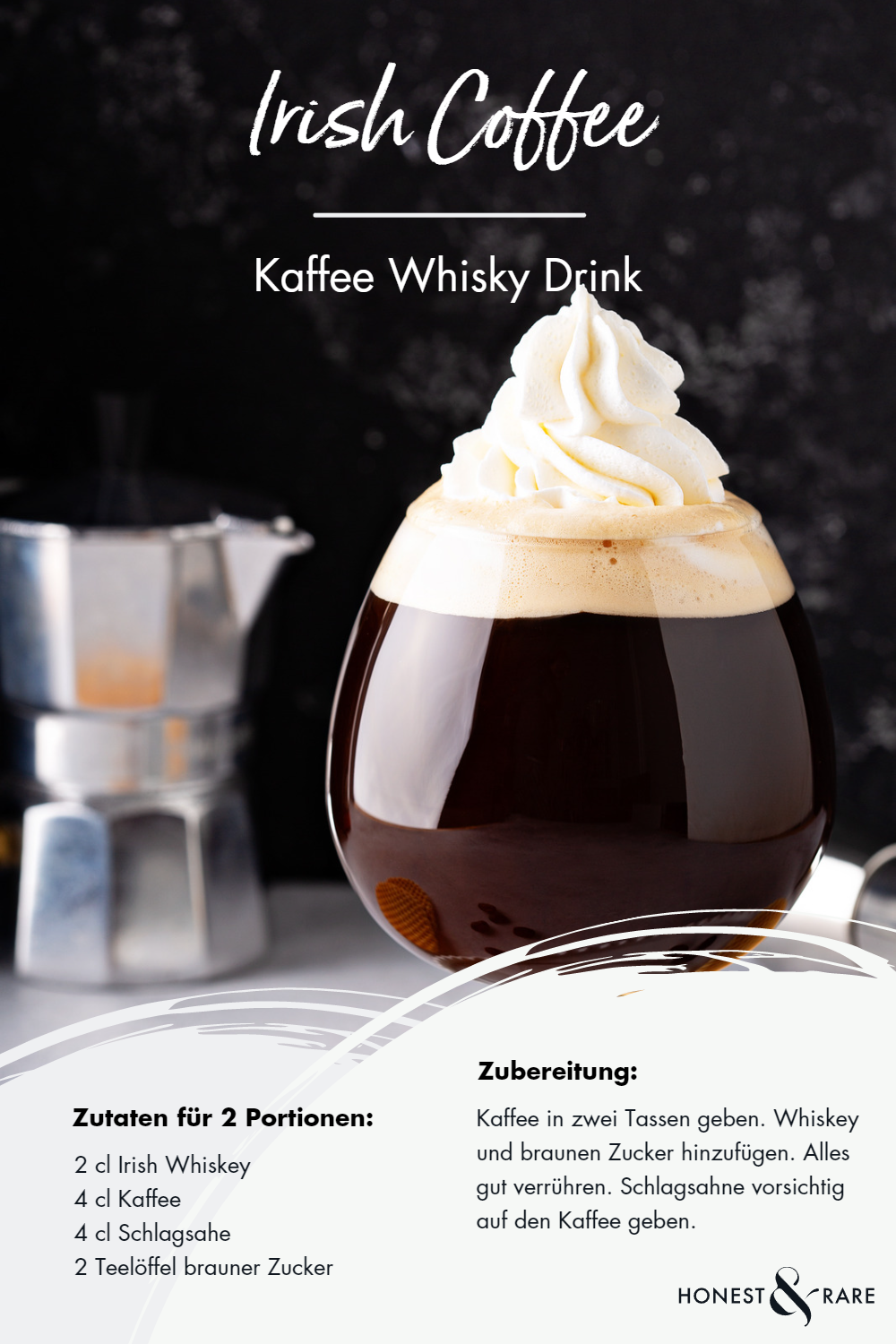 Can you make an Irish coffee with other alcohol?
Yes, you can make an Irish coffee with other types of alcohol such as vodka, rum or tequila. However, the typical taste of Irish coffee will then be altered.
What is a tasty alternative to Irish coffee?
One variation of Irish coffee is a brandy coffee. This does without the typical whisky ingredients and instead has brandy as the main ingredient. It tastes similar to an Irish coffee.