02.02.2023
The Long Island Iced Tea is a well-known cocktail consisting of vodka, gin, rum, tequila, lemon juice, triple sec and cola.
Long Island Iced Tea recipe
Ingredients:
30ml vodka
30ml gin
30ml rum
30ml tequila
30ml lemon juice
30ml Triple Sec
120ml cola
Preparation:
Pour all ingredients except cola into a shaker.
Fill with ice and shake well.
Pour into a tall glass with ice.
Top up with cola.
Garnish with a slice of lime or lemon.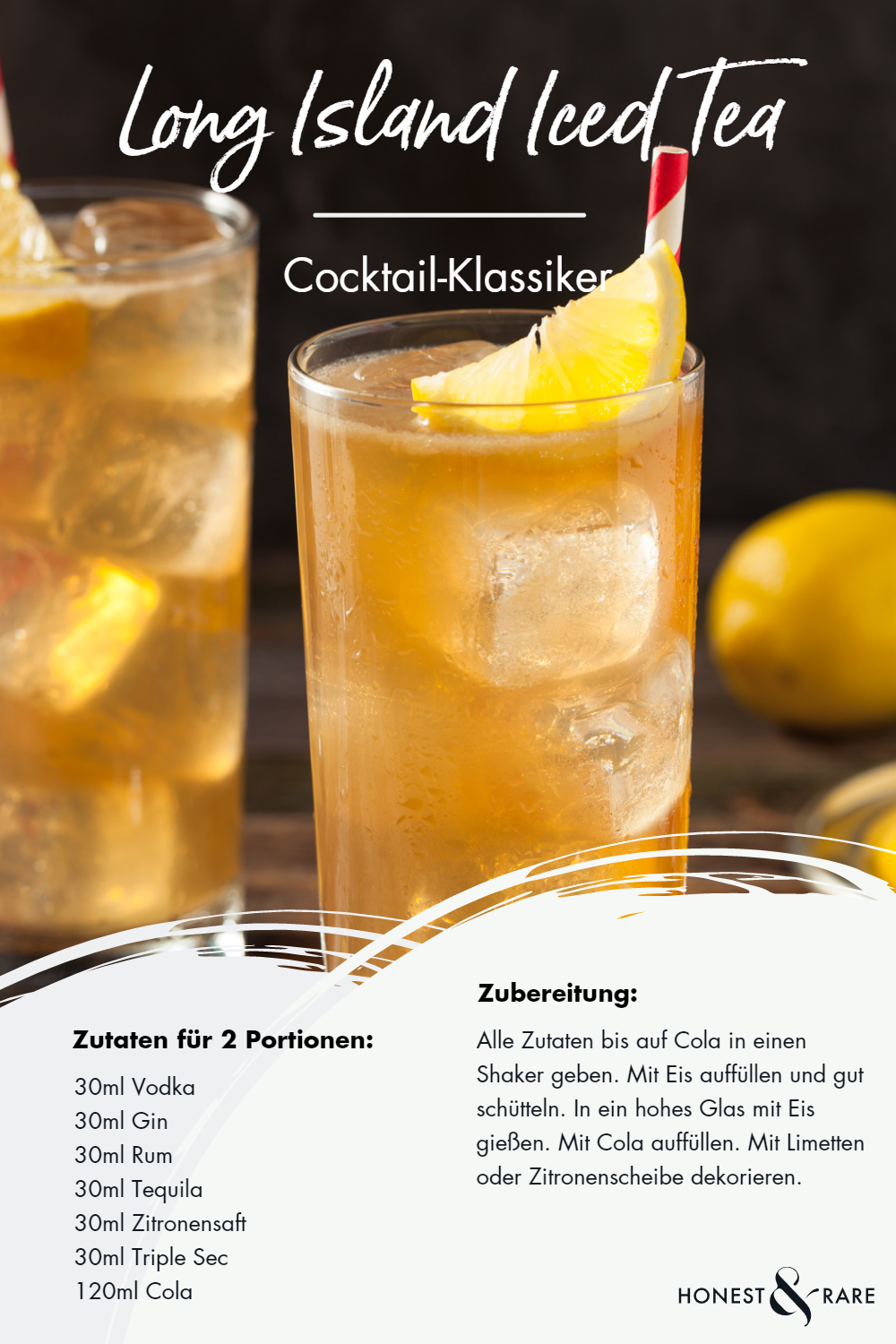 Popular alternative to Long Island Iced Tea
The Moscow Mule is a popular alternative to Long Island Iced Tea. It is a slightly sweet, refreshing drink made with vodka, lime juice, ginger beer and sugar syrup.
Can you make a Long Island Iced Tea without Triple Sec?
A popular alternative to triple sec for Long Island Iced Tea is Cointreau. It is a high-quality, clear orange liqueur that adds a clean, sweet note with a hint of bitterness.