23.02.2023
The Zombie is probably one of the most famous and infamous cocktails in the world. This drink, which is made with three different types of rum, has its origins in the 1930s. It is a strong, fruity cocktail that is not only very popular with rum lovers.
Recipe for the zombie cocktail
Ingredients (for 2 portions):
12 cl light rum
12 cl dark rum
4 cl overproof rum
3 cl orange liqueur
3 cl grenadine
6 cl lime juice
6 cl pineapple juice
6 cl passion fruit juice
Angostura Bitter
2 mint sprigs
2 orange slices
Preparation:
Place all the ingredients for the cocktail with a dash of Angostura Bitter in a shaker with ice & shake for about 20 seconds.
Strain into a tiki mug or highball glass filled with ice.
Garnish with a sprig of mint and a slice of orange.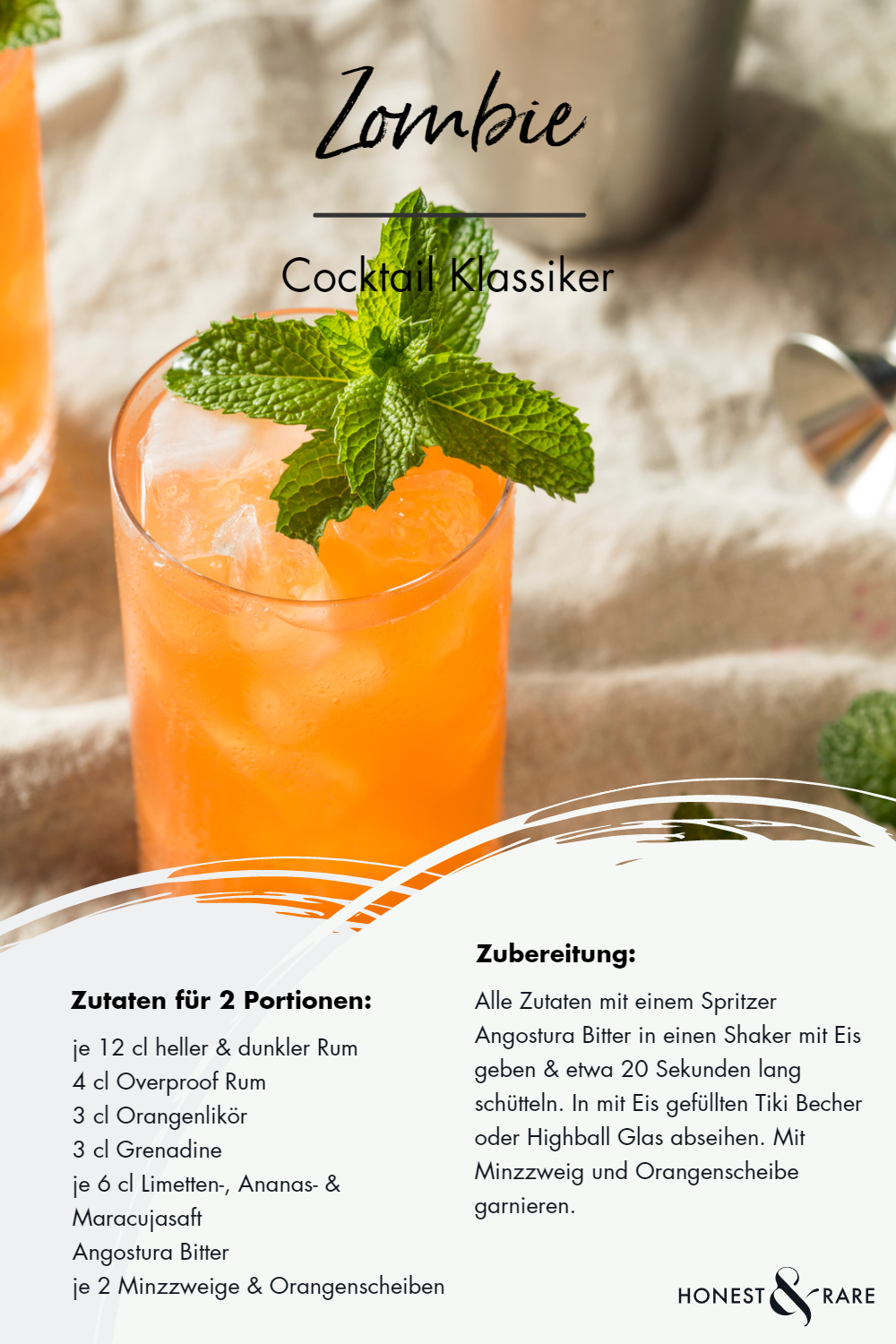 Facts about the zombie cocktail:
The original recipe comes from Donn Beach, the founder of the then famous tiki bar Don the Beachcomber in Los Angeles. Unfortunately, the bar was closed in the 80s.
Originally, a maximum of two cocktails were served per customer due to the high alcohol content. The restriction was intended to prevent customers from getting too drunk. After all, the Zombie cocktail is supposed to be a pleasure and not an intoxicant.
The Zombie is one of the strongest alcoholic cocktails available. It has an estimated alcohol content of 14.5 % vol.