23.02.2023
The Honey Pepper Punch will turn heads at any party! This sweet and spicy cocktail is a variation on the classic whisky sour, which is given a special twist with honey and black pepper. It was created by New York City-based mixologist Jim Meehan.
The Honey Pepper Punch is not only delicious, but also easy to prepare!
Honey Pepper Punch: The recipe
Ingredients (for 2 portions):
10 cl whisky
5 cl freshly squeezed lemon juice
5 cl honey
2 cl black pepper syrup
2 lemon slices
ice
Preparation:
Fill the shaker with ice.
Pour the whisky, lemon juice, honey and pepper syrup into the shaker and shake for about 10 seconds.
Strain the mixture into tumblers filled with ice.
Garnish with a slice of lemon.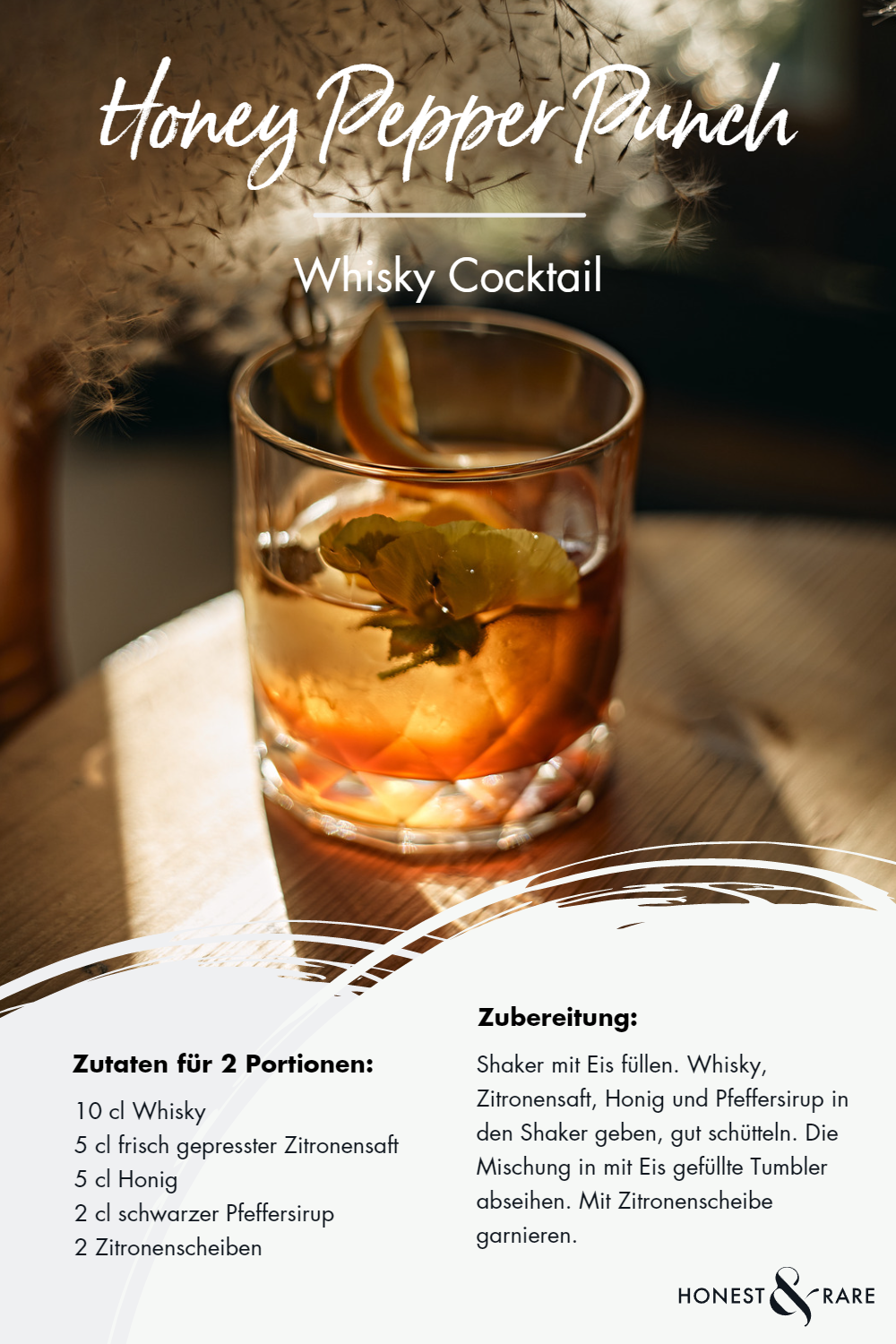 Which whisky should I use for the Honey Pepper Punch?
A good whisky for the Honey Pepper Punch is a spicy rye whisky. The spiciness of the rye whisky complements the other ingredients in the cocktail and gives it a strong, warming taste.