02.02.2023
The Manhattan became a popular cocktail during the golden age of cocktails at the end of the 19th and beginning of the 20th century and is still one of the absolute classics today. It consists of whisky, red vermouth and bitters and is traditionally stirred with ice, strained into a chilled martini glass and garnished with a cherry.
However, there are many different versions of the Manhattan, including the Dry Manhattan (with dry, i.e. white Vermouth), the Perfect Manhattan (made with equal parts red and white Vermouth) and the Rob Roy (with Scotch whisky).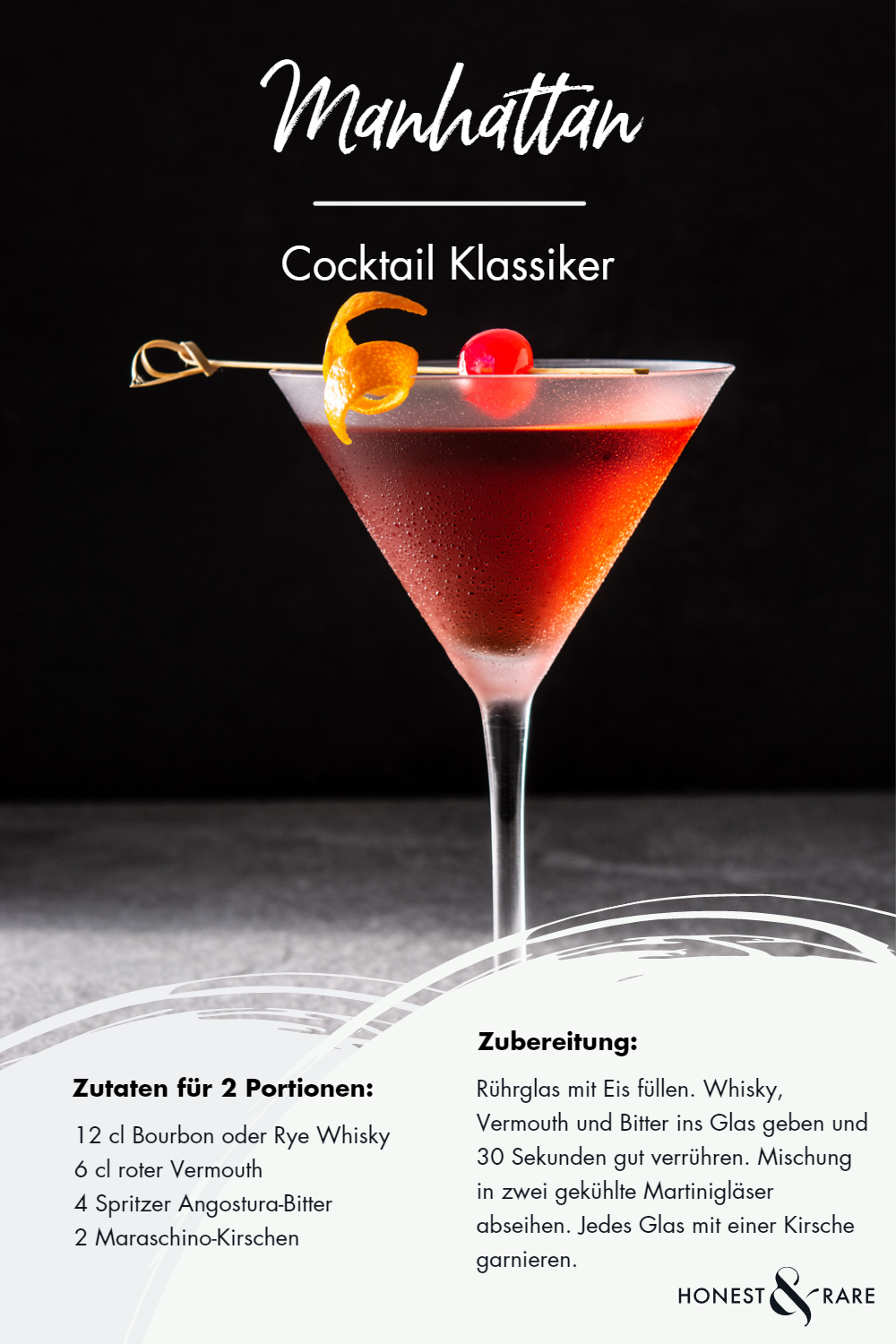 Manhattan cocktail - the recipe
Ingredients (for 2 people):
12 cl bourbon or rye whisky
6 cl red vermouth
4 dashes of Angostura bitters
2 maraschino cherries
Preparation:
Fill a mixing glass with ice.
Pour the whisky, vermouth and bitters into the glass and stir well for approx. 30 seconds.
Strain the mixture into two chilled martini glasses.
Garnish each glass with a cherry.
Enjoy your Manhattan, a timeless and sophisticated cocktail for any occasion!