02.02.2023
The Mai Tai is a refreshing cocktail with a perfect balance of sweet orgeat syrup, lime and orange notes and the aroma of rum.
Mai Tai recipe
Ingredients:
60 ml rum
30 ml Cointreau or Triple Sec
30 ml fresh lime juice
15 ml Orgeat syrup
Lime and/or pineapple wedge
ice
Preparation:
Place all ingredients except the ice in a cocktail shaker.
Shake well for at least 10-15 seconds.
Pour the ice into a cocktail glass and pour the contents of the shaker over it.
Garnish with a slice of lime and/or pineapple chunk.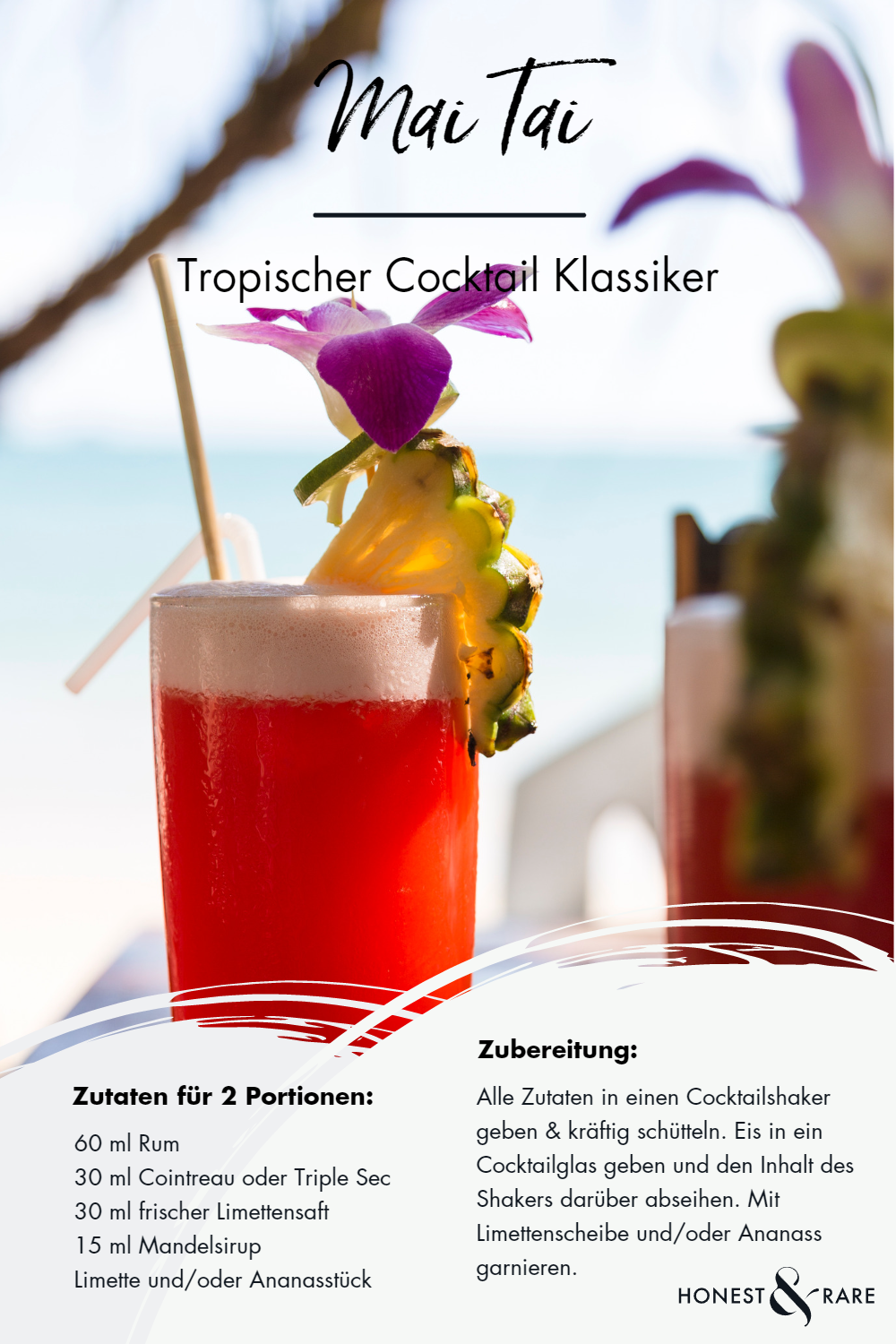 Can I replace rum with other alcohol?
Yes, you can replace the rum in a Mai Tai with other types of alcohol such as gin or vodka. However, you should adjust the quantities as the different types of alcohol have different strengths.
What is Orgeat syrup?
Orgeat syrup is a sweet non-alcoholic syrup made from almonds, sugar and other spices. It is a classic in many cocktails, especially those with rum.
What goes better with Mai Tai: Cointreau or Triple Sec?
It depends on which flavor you prefer. Cointreau has a slightly sweet and spicy taste, while triple sec has a slightly bitter and sharp taste.
Which cocktail tastes similar to Mai Tai?
One cocktail that tastes similar to the Mai Tai is the Hurricane. The Hurricane is usually based on rum or gin and also contains Cointreau, lime juice and Orgeat syrup.