02.02.2023
Enjoy a classic cocktail with a modern twist - the Gimlet. The gimlet is a simple but sophisticated drink that requires just a few ingredients. Whether it's a dinner party or just a cozy evening after work, this drink always fits the bill.
What is a gimlet?
The gimlet is a classic cocktail made from gin and lime juice, which is usually sweetened with sugar syrup. The drink was first mentioned in 1930 in the book "The Savoy Cocktail Book" and was very popular during the Prohibition era as it was considered "healthier" compared to other spirits.
The Gimlet can also be mixed with vodka and is sometimes garnished with a lime wedge to bring out the fresh citrus flavor even more.
Let's start mixing!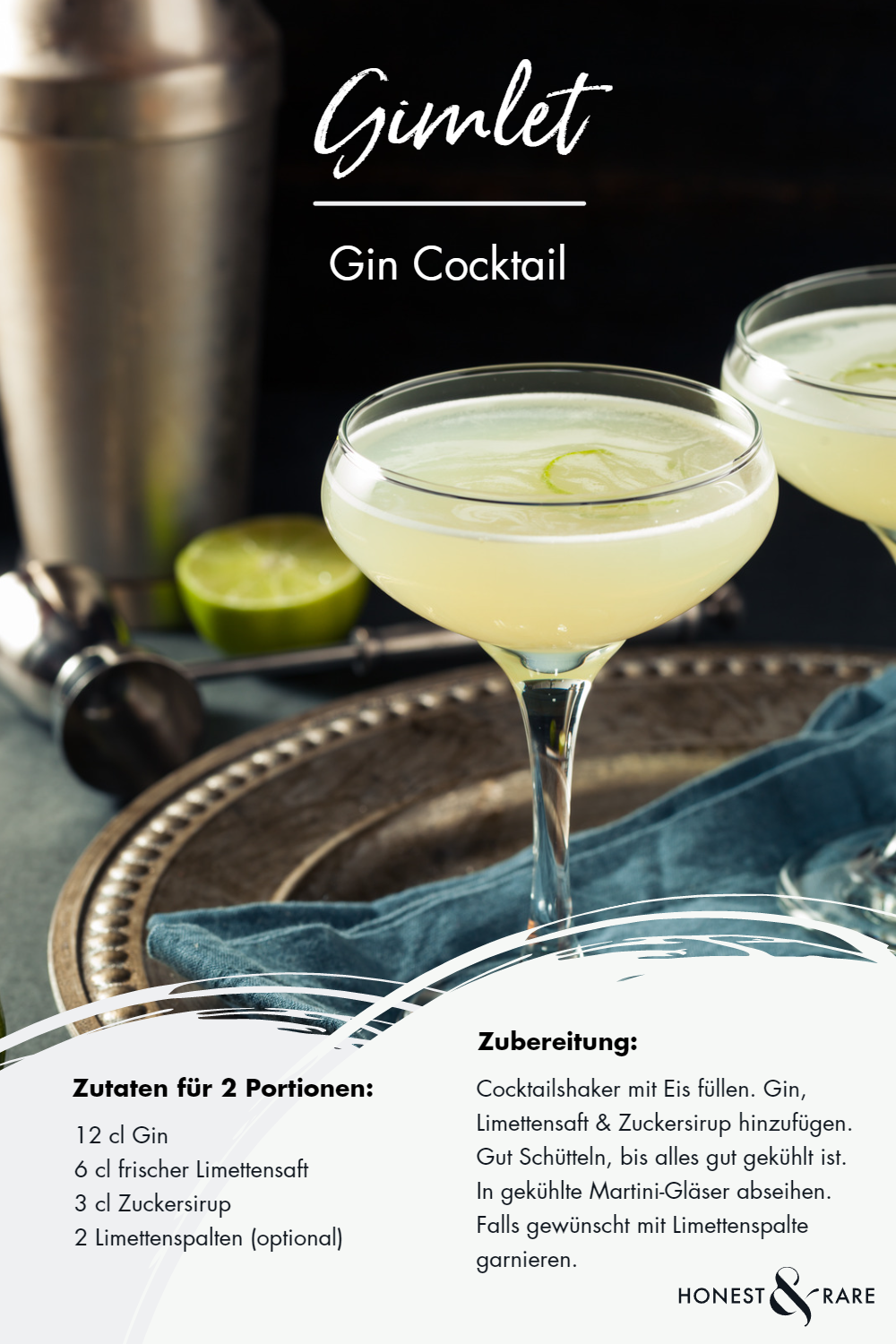 Gimlet cocktail recipe
Ingredients (for 2 people):
12 cl gin
6 cl fresh lime juice
3 cl sugar syrup (made from equal parts sugar and water)
2 lime wedges for garnish (optional)
ice
Preparation:
Fill the cocktail shaker with ice and add the gin, fresh lime juice and sugar syrup.
Shake well for about 15 seconds until everything is well mixed and chilled.
Strain into two chilled martini glasses.
Garnish each glass with a slice of lime if desired.
Enjoy your very own gimlet! You can find the right gin for your new favorite cocktail in our store. To the gin range