02.02.2023
The Cuba Libre is a refreshing long drink and is very easy to prepare.

Cuba Libre recipe
Ingredients:
45 ml rum
120 ml Coca-Cola
lime juice
Preparation:
Pour the rum into a highball glass
Add Coca-Cola
Add lime juice
Stir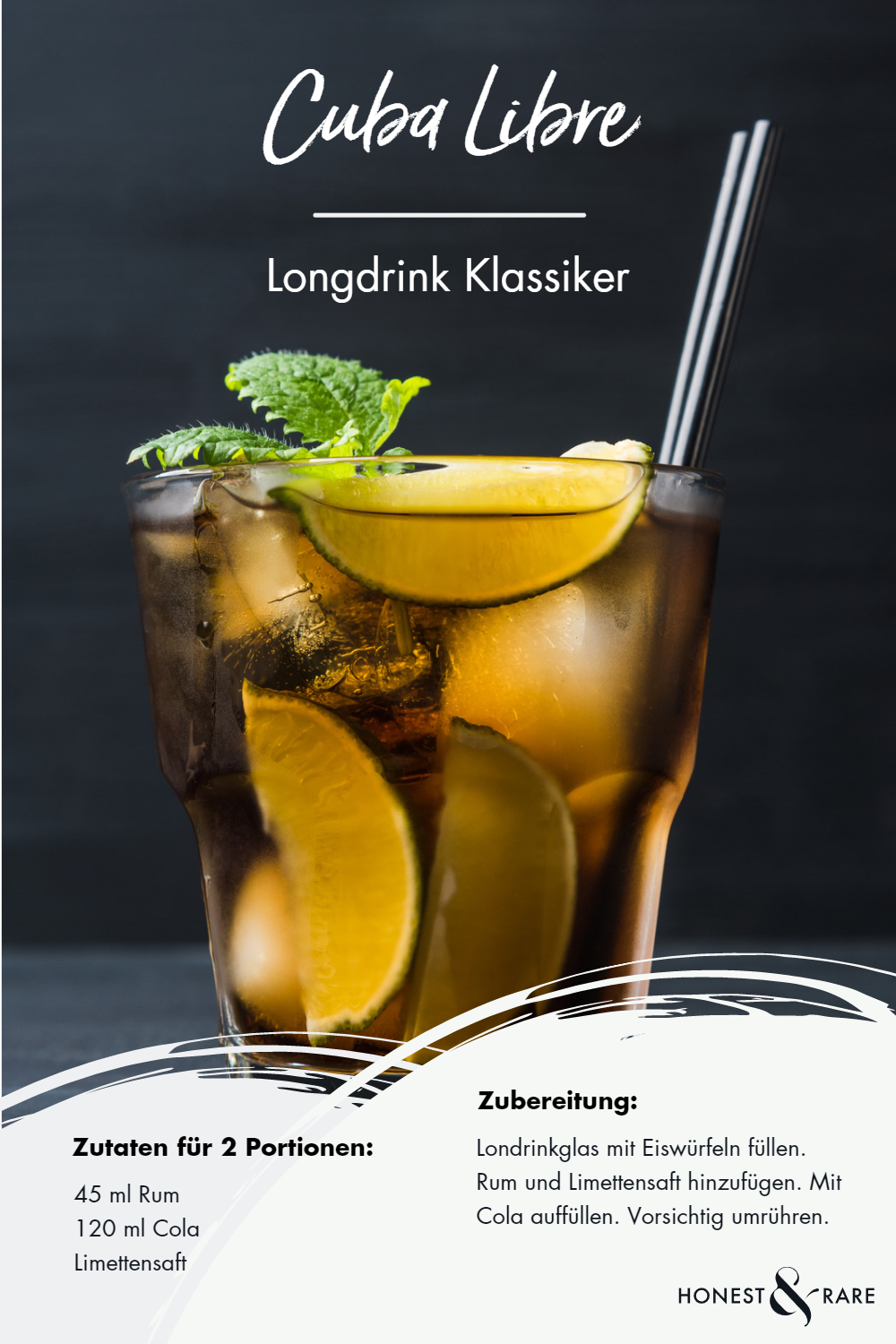 What is the history of the Cuba Libre?
The history of the Cuba Libre goes back to the Spanish-American War. In 1900, while the war was about to end, a group of Americans were seen mixing a new drink in Havana, Cuba. They combined lime juice, rum and cola to create a drink called "Cuba Libre". They toasted the drink and celebrated the dawning freedom of Cuba.
Can I use Coke Zero or Diet Coke?
Yes, you can use Coke Zero or Coke Light if you want to save calories when preparing your Cuba Libre.
What tastes similar to Cuba Libre?
Similar drinks with a similar flavor are the Rum and Coke and the Dark and Stormy. The Rum and Coke is a simple mix of rum and cola, while the Dark and Stormy is a combination of ginger ale, lime juice and dark rum.