17.02.2023
An espresso tonic is a refreshing and invigorating drink that combines the strong taste of espresso with the sparkling effervescence of tonic water. It is the perfect drink for the summer and an ideal pick-me-up.
Espresso tonic recipe
Ingredients (for 2 portions):
6 cl espresso
30 cl tonic water
ice cubes
Slice of lemon or lime (optional)
Preparation:
Brew the espresso.
Fill the highball with ice cubes & pour over the espresso.
Slowly pour the tonic water into the glass and stir carefully.
Add a squeeze of lemon or lime if required.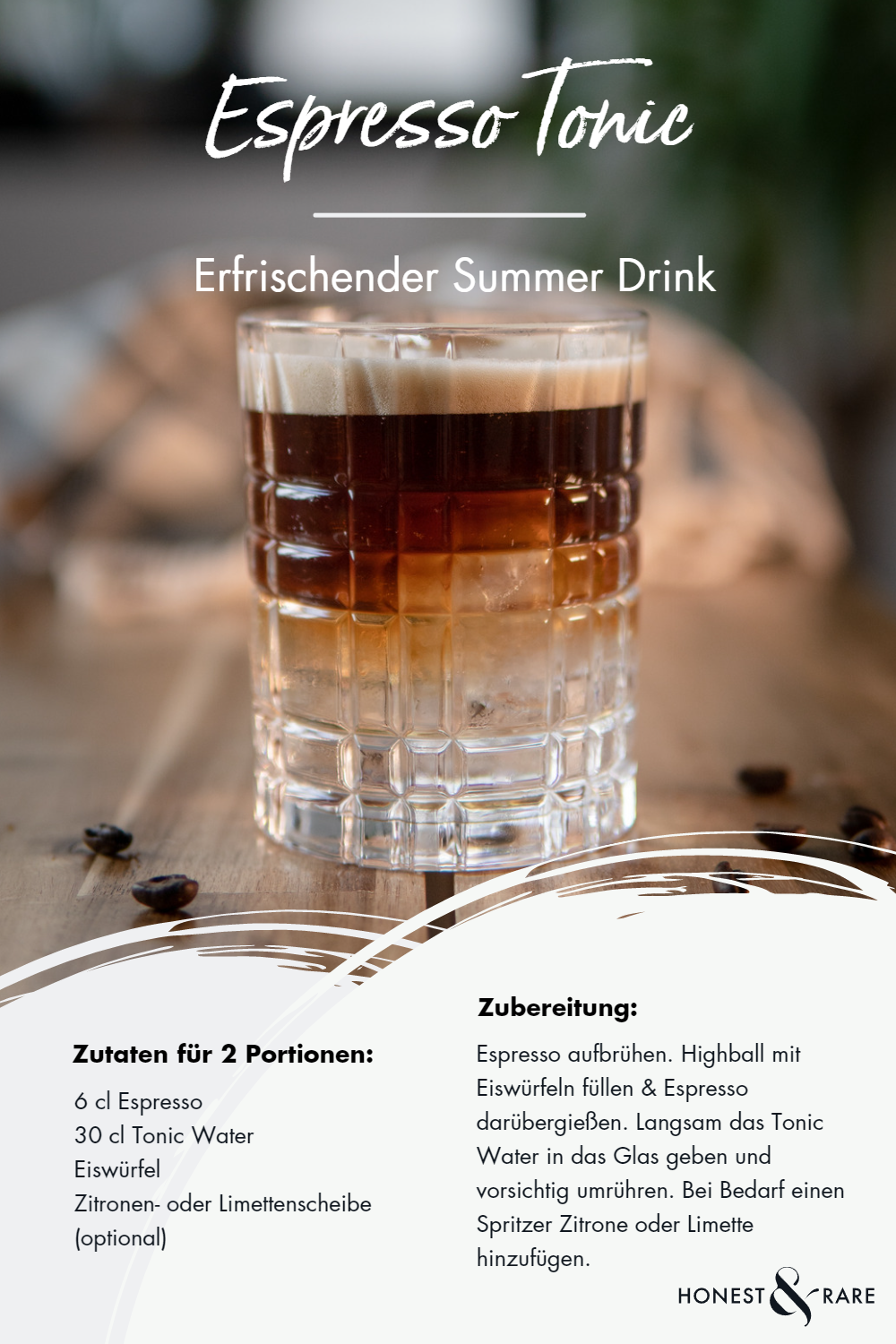 Interesting facts about the espresso tonic
The drink is said to have originated in the USA, but has quickly spread to other parts of the world. Many coffee shops and cafés now offer the espresso tonic - and it has even inspired variants such as the cold brew tonic or matcha tonic.
One of the advantages of espresso tonic is that it is a lower-calorie alternative to other coffee drinks such as lattes and cappuccinos. Tonic water is also known for its health benefits, as it contains quinine, which is said to have anti-inflammatory and anti-malarial properties.
So not only is espresso tonic a delicious drink, it's also good for you!
Which tonic water for espresso tonic?
A high-quality tonic water with a pure taste is recommended for preparing an espresso tonic. Ultimately, the choice of tonic water depends on your personal taste preferences, but it is advisable to choose a tonic water that complements the strong taste of the espresso without overpowering it.