17.02.2023
The Appletini is a delicious and refreshing cocktail made from vodka, apple liqueur and a hint of lime juice. It is a popular drink that is suitable for any occasion. Here is a simple recipe for this classic cocktail:
Appletini: The recipe
Ingredients (for 2 servings):
10 cl vodka
5 cl apple liqueur
5 cl lime juice
Apple slices for garnish
Instructions:
Fill a shaker with ice cubes, add vodka, liqueur and lime juice.
Shake well until the outside of the shaker freezes.
Strain the contents into a martini glass.
Garnish with an apple slice.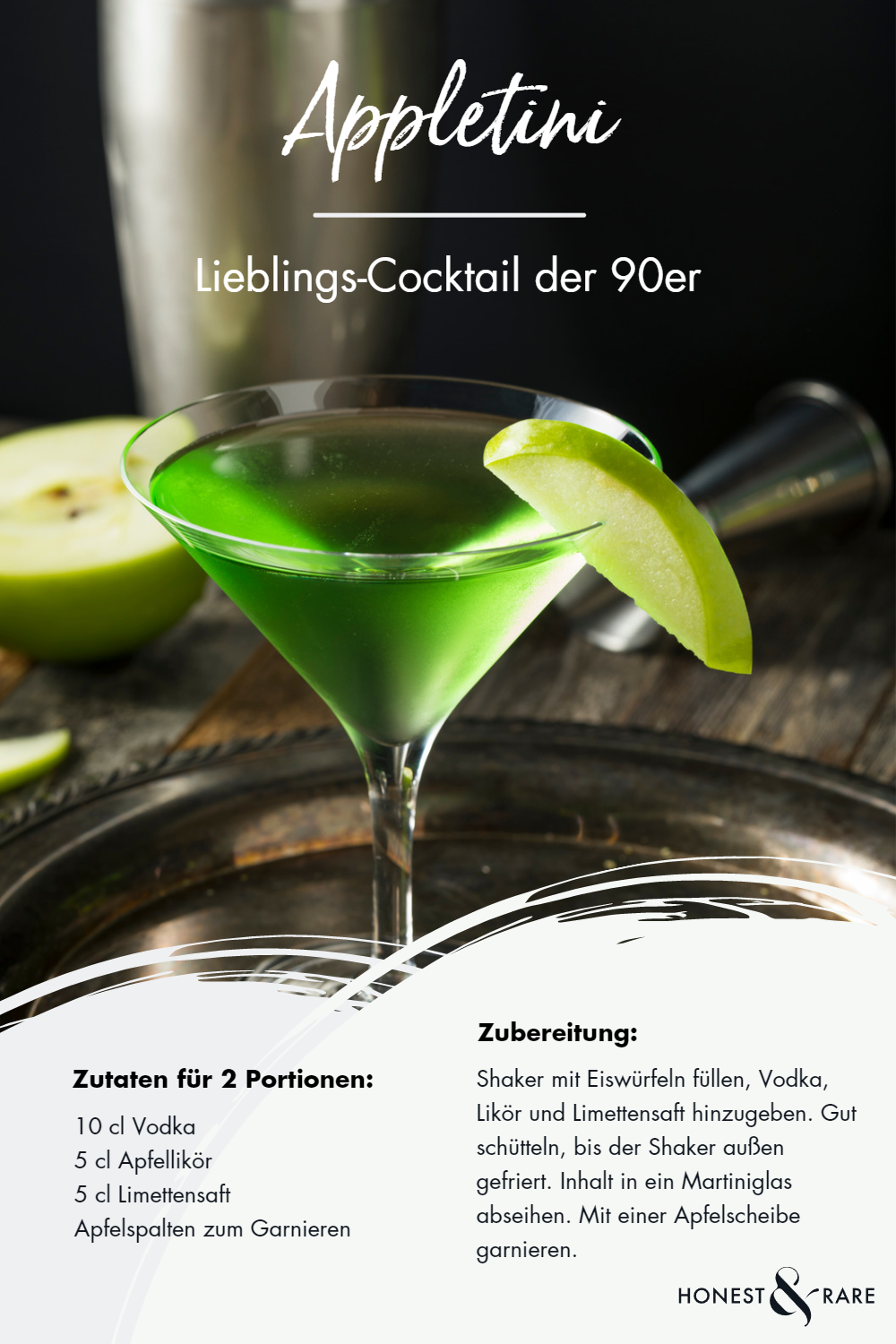 About the Appletini
The Appletini is a modern twist on the classic martini. It was first created in Los Angeles in the 1990s and has since established itself in bars all over the world. The Appletini is a light, refreshing and delicious cocktail that is guaranteed to delight.
The Appletini can be served in different ways. Some prefer a tart version by adding more lime juice, while others give the cocktail a special touch by adding Cointreau, a liqueur made from orange & bitter orange peel. Others prefer a sweeter version by adding a splash of apple juice. No matter how you prepare the cocktail, the Appletini is always a crowd pleaser.