20.04.2023
The Cosmopolitan is a true cult cocktail that gained huge popularity in the 1990s thanks to Carrie Bradshaw and the series 'Sex and the City'.
The Cosmo, as the drink is affectionately known, has stood the test of time and is still a popular choice for those looking for a sweet and refreshing mixed drink.
Cosmopolitan recipe
Ingredients (for 2 servings):
9 cl vodka
6 cl lime juice
3 cl Cointreau (orange liqueur)
12 cl cranberry juice
Preparation:
Pour all ingredients into a shaker.
Shake with ice cubes.
Strain into two chilled martini glasses.
A lemon or lime zest can be used as a garnish.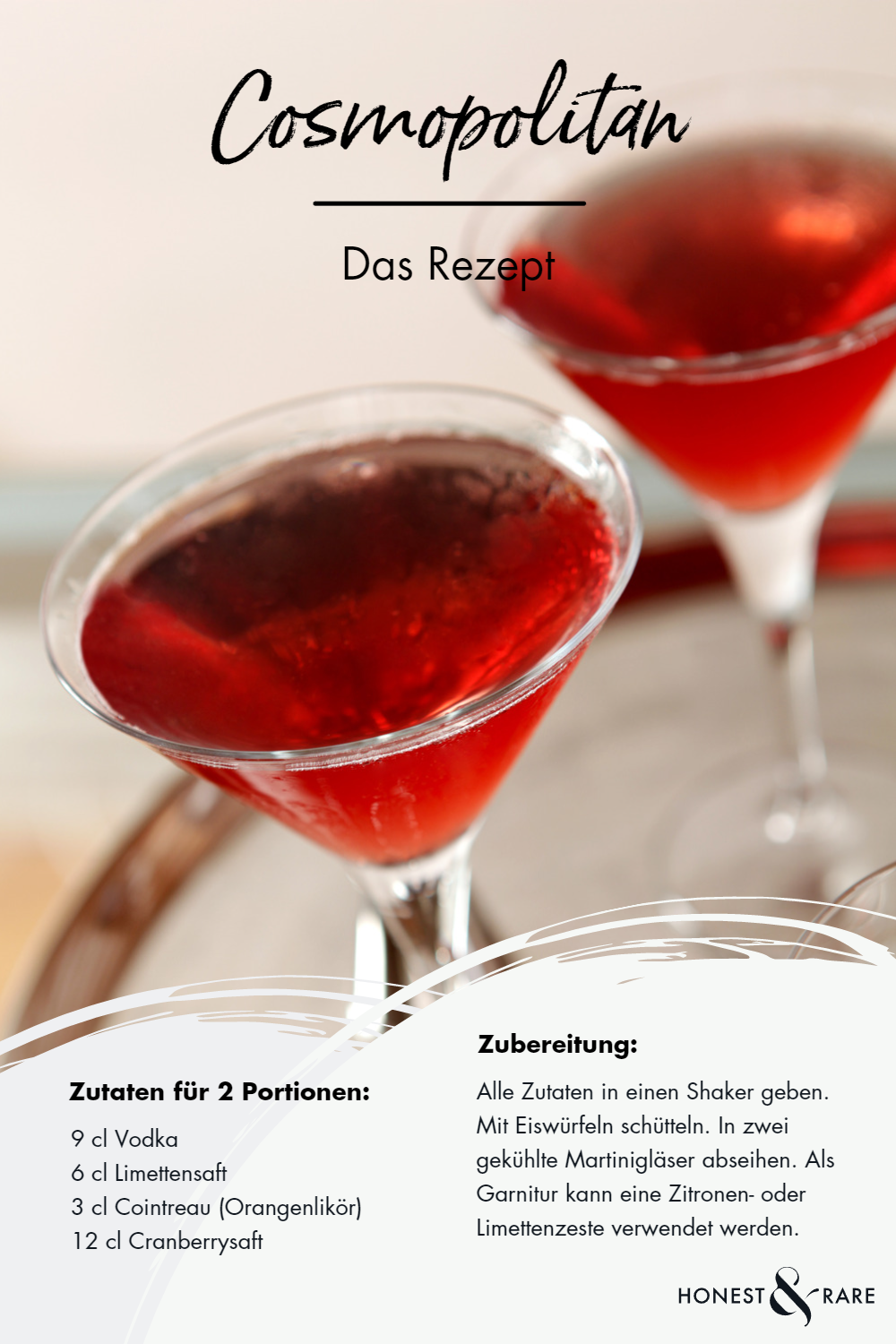 Interesting facts about the Cosmopolitan cocktail
The history of the Cosmopolitan is somewhat controversial. Some claim it was invented in Miami in the 1970s, while others attribute its invention to a bartender named Cheryl Cook in Minneapolis in the late 1980s.
It is believed that the name was inspired by Cosmopolitan magazine, which was popular with young, fashion-conscious women at the time.
So it's no wonder that the cocktail played such a big role in "Sex and the City". The series helped to make the drink an integral part of many cocktail menus.