20.04.2023
The Kamikaze cocktail is a popular alcoholic drink that originated in the United States in the late 1940s or early 1950s. Despite its simplicity, the Kamikaze is still a popular cocktail for anyone who likes a strong, citrusy drink.
Kamikaze recipe
Ingredients (for 2 servings):
8 cl vodka
6 cl Triple Sec
6 cl lime juice
Preparation:
Pour the vodka, triple sec and lime juice into a shaker.
Add ice cubes and shake vigorously.
Pour through a sieve into two tumblers.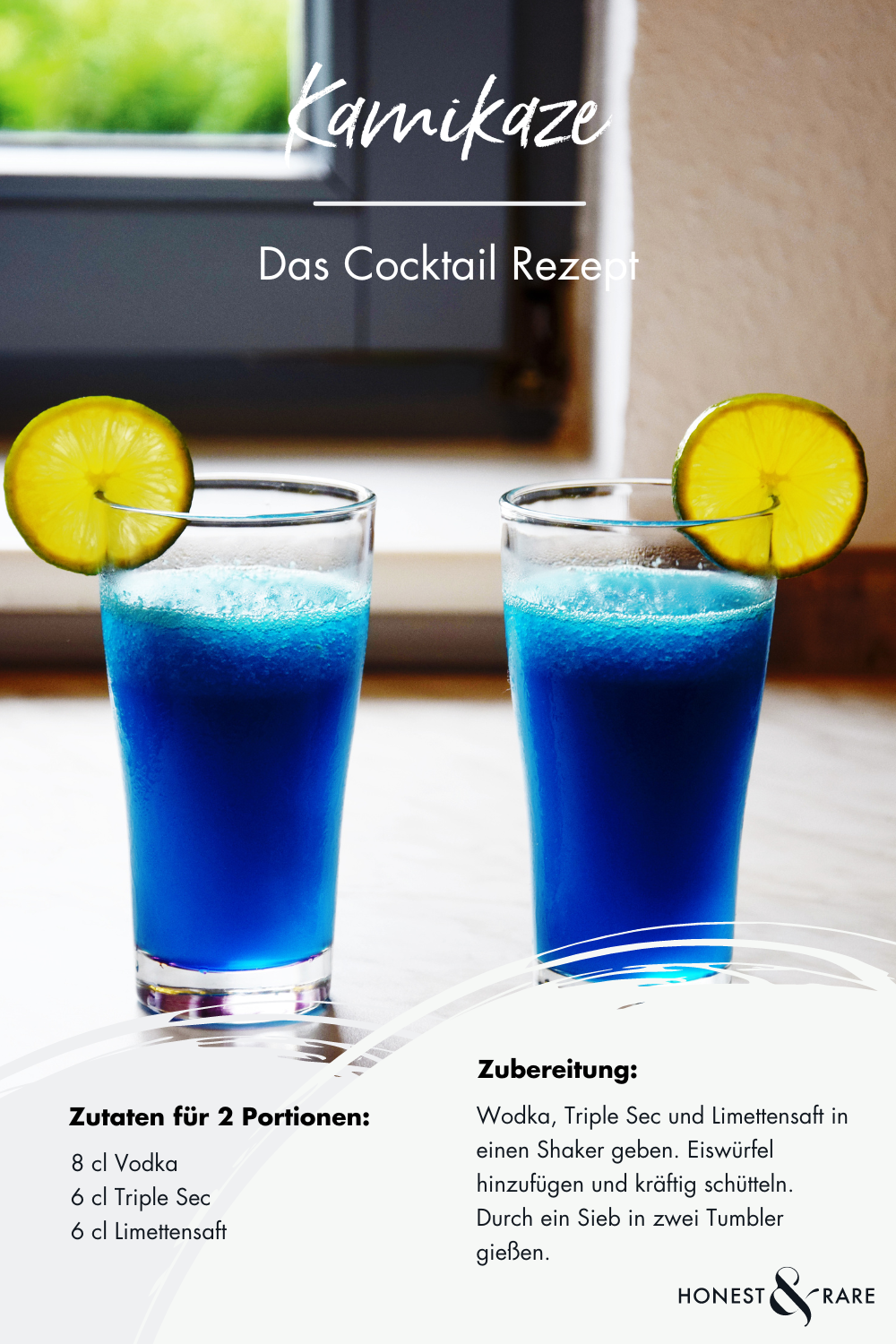 The Kamikaze cocktail is best served as a chilled shot or on the rocks. For a more elegant presentation, it can also be served in a martini glass.
In recent years, several variations of the Kamikaze have emerged, such as the "Blue Kamikaze", where blue curacao is added to the mix to give it a bright blue color.
Things to know about the Kamikaze cocktail
The name "Kamikaze" is derived from the Japanese word for "divine wind" and refers to the suicide attacks carried out by Japanese pilots during the Second World War. According to one anecdote, the Kamikaze cocktail was invented by an American naval aviator who wanted a quick and strong drink before being called into action.
The Kamikaze became a popular drink in the 1980s and 1990s, especially at college parties and in bars. It was also featured in the movie "Cocktail" starring Tom Cruise.