23.02.2023
The Pepper Pot cocktail is known for its fruity, fiery flavor profile and is perfect for adding a touch of elegance to any party. The Pepper Punch is not to be confused with the Polinesian Pepper Punch, which is traditionally mixed with vodka, rum and Tabasco.
Instead, only vodka, pepper syrup and grapefruit juice end up in the pepper pot. The cocktail is traditionally served in a rocks or tumbler glass and is just the thing if you need a little refreshing kick.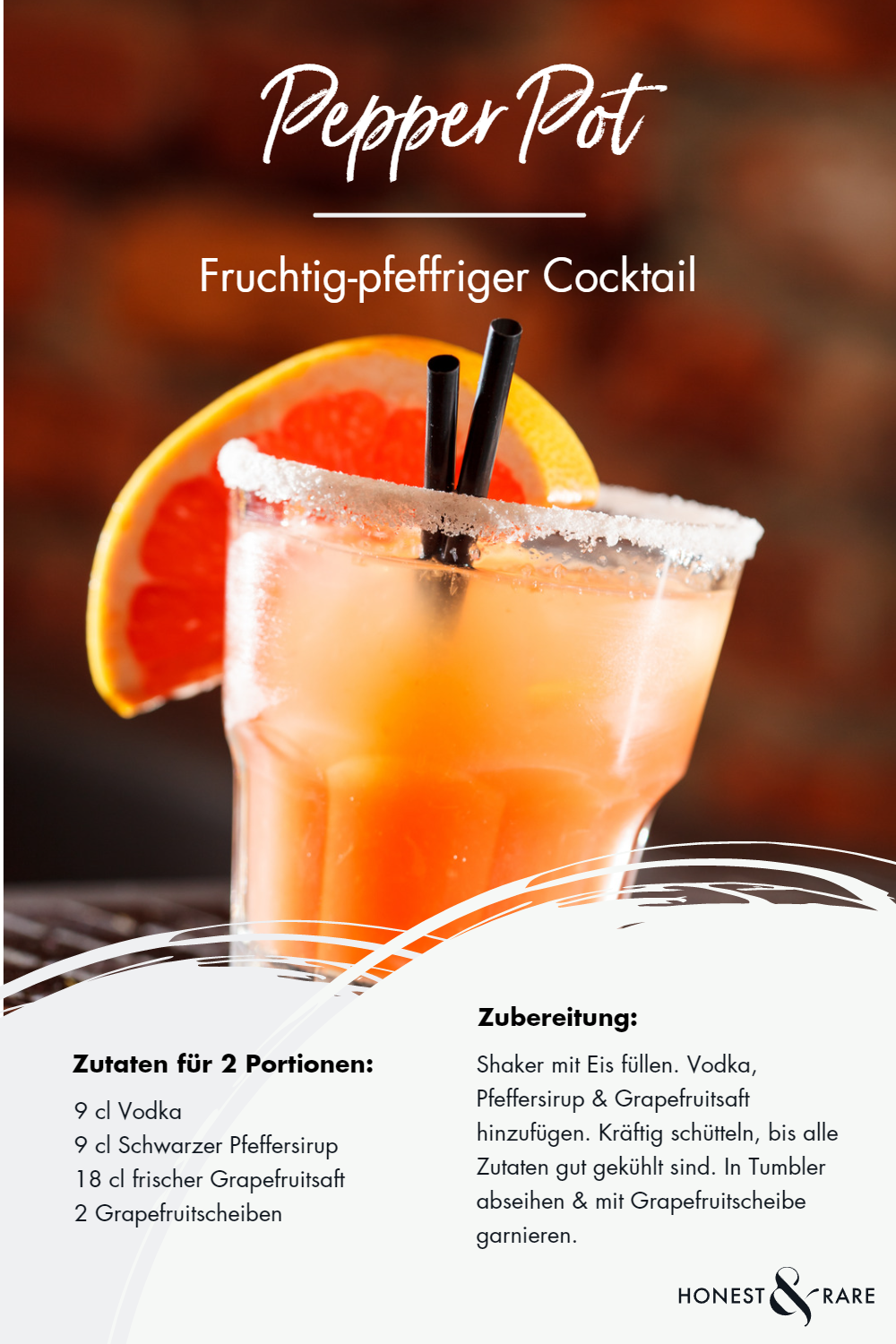 Recipe for the Pepper Pot
Ingredients (for 2 portions):
9 cl vodka
9 cl black pepper syrup
18 cl fresh grapefruit juice
2 grapefruit slices or zest
Preparation:
Fill shaker with ice.
Add vodka, pepper syrup and grapefruit juice.
Shake vigorously until all ingredients are mixed and well chilled.<7li>
Strain into chilled tumblers & garnish with grapefruit slice or zest.
Enjoy this delicious, unusual cocktail!