20.04.2023
The Screwdriver is less of a cocktail than a long drink, as it consists of just two simple ingredients: Vodka and orange juice. Some versions of the drink contain a splash of grenadine or a slice of lime for added flavor.
Screwdriver recipe
Ingredients (for 2 portions):
10 cl vodka
24 cl orange juice
ice cubes
Preparation:
Pour the vodka and orange juice into a highball glass with ice cubes.
Mix well and serve.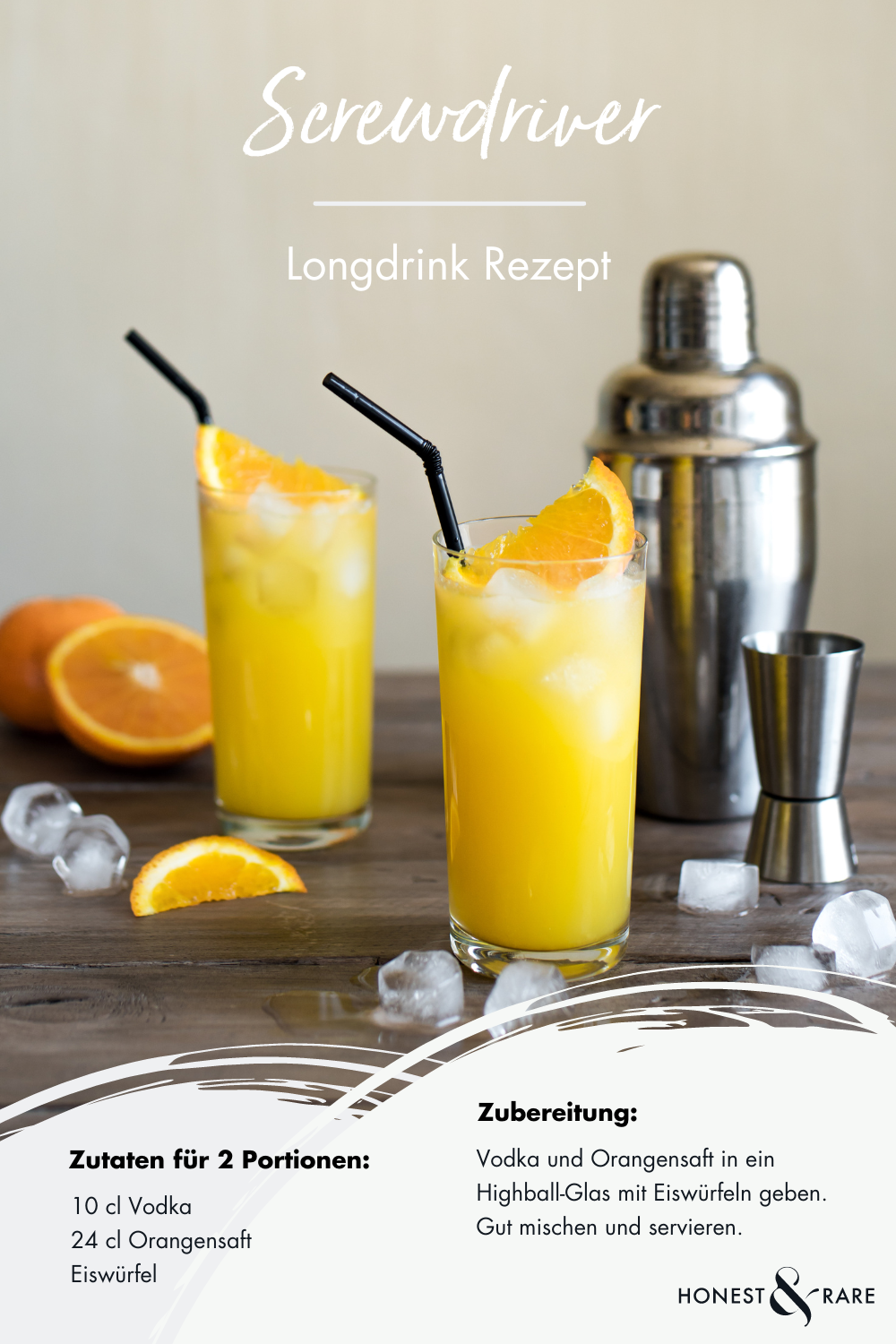 The Screwdriver is best served on ice in a tall glass, garnished with a slice of orange. It is a refreshing and easy-to-drink cocktail that is suitable for any occasion.
Screwdriver - the history of the long drink
The history of the Screwdriver is somewhat controversial, but one popular theory is that it was invented by American oil workers in the Middle East in the 1940s. Legend has it that they mixed vodka and orange juice with a screwdriver, hence the name.
Another theory is that the drink was invented in the 1950s by bartenders in the United States who were looking for a way to make vodka more palatable for their customers.