23.02.2023
The Sea Breeze cocktail is perfect for a summer's day. It contains a combination of cranberry and grapefruit juice as well as vodka and a splash of lime juice. The balance of sweet and tart flavors makes this drink a delicious and pleasant taste experience - just like a fresh breeze from the coast.
Sea Breeze recipe
Ingredients (for 2 servings):
12 cl vodka
12 cl cranberry juice
6 cl grapefruit juice
lime juice
2 lime wedges
Preparation:
Fill 2 highball glasses with ice.
Add vodka, cranberry juice, grapefruit juice and a splash of lime juice.
Stir gently & garnish with a lime wedge.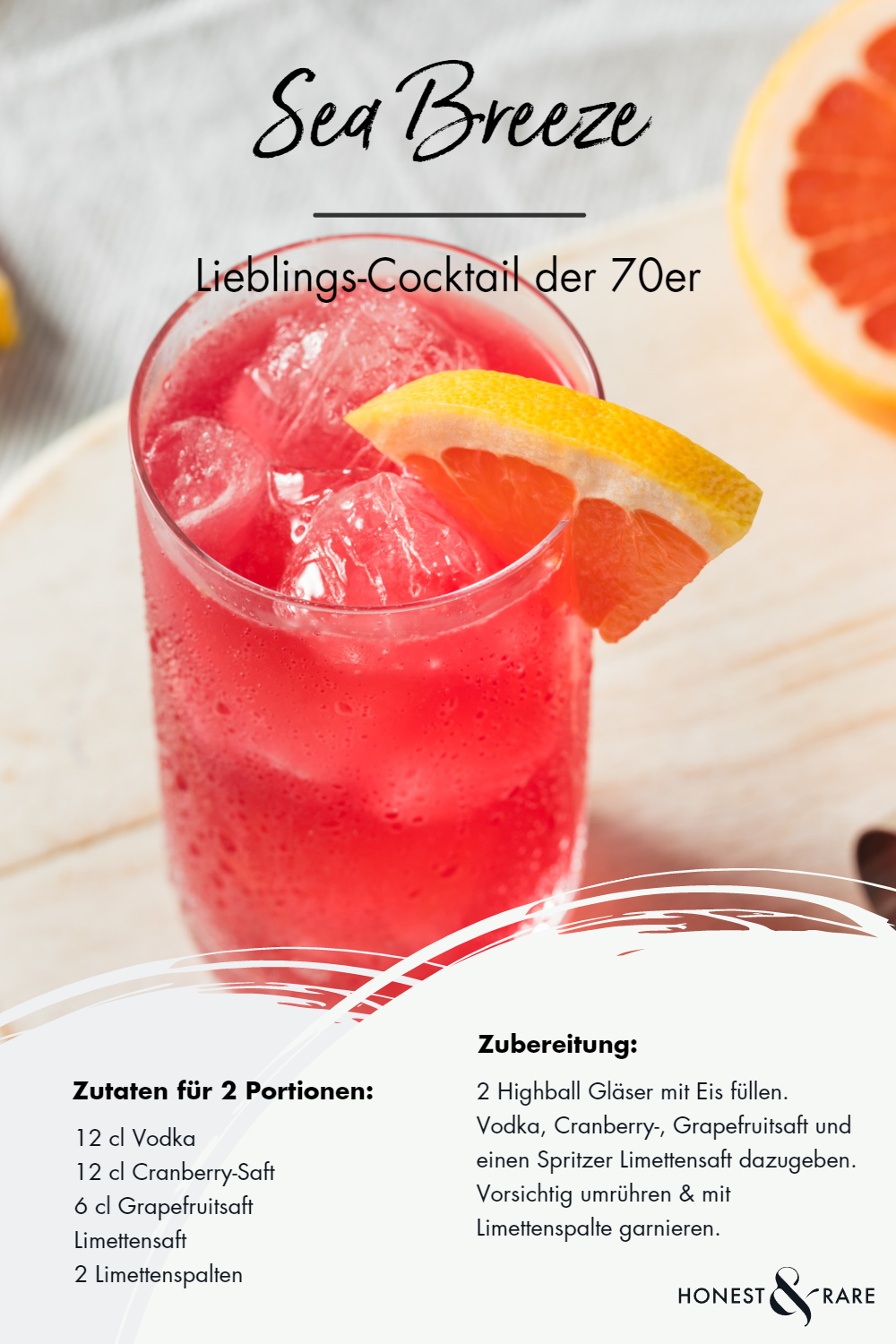 Interesting facts about the Sea Breeze cocktail
The Sea Breeze has been around since the 1970s. The cocktail is generally attributed to George Freeborn, a bartender in the 1920s who is said to have worked at the Brown Derby restaurant in Hollywood.
The Sea Breeze is a good choice for anyone looking for something light and refreshing, as it contains no added sugar or syrup. The Sea Breeze is also easy to customize: for example, you can use different juices such as pineapple or orange juice or add a splash of soda or sparkling water.